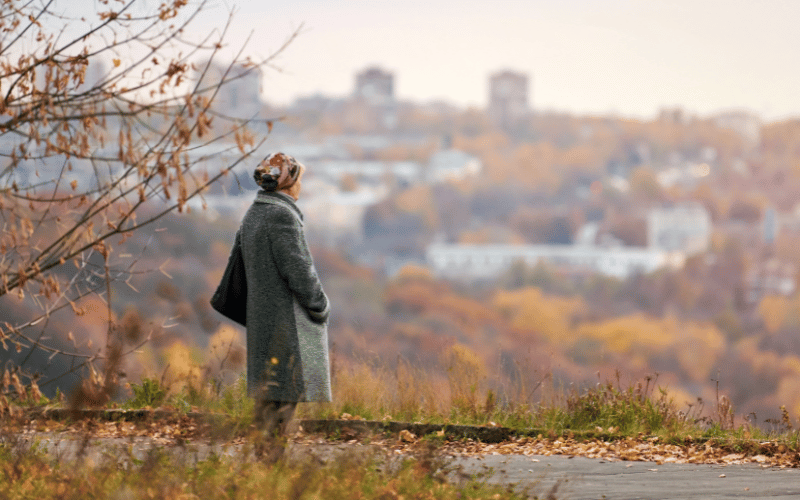 A spouse or children normally assume the role of caregiver when an elderly loved one needs help. But when seniors lack this essential social support, they must rely on other means to carry them through their golden years. Here are ways elder orphans can plan for their future.
What is an elder orphan?
An elder orphan, also called solo ager, is simply defined as an individual aged 65 or older who does not have the support of children, a spouse, or other close family members. Based on a 2016 study, about 22 percent of older Americans are estimated to be at risk for becoming elder orphans.
However, this percentage could rise. A greater number of Americans aged 45 to 63 are single and do not have children. At the same time, an aging spouse can pass away, leaving seniors alone and vulnerable. Plus, not every senior with children or a spouse receives their support.
Adult children may live too far away from an aging parent, making it difficult to provide adequate supervision and care. Older people may live with a spouse who suffers from a cognitive impairment, like Alzheimer's disease or dementia, rendering them unable to provide meaningful help.
What are the challenges of growing older alone?
Seniors without the assistance of family tend to age alone, such as in the familiarity of their home. But their circumstance brings on several potential problems, ranging from issues surrounding the aging adult's health to financial and legal affairs as well as emotional vulnerabilities.
How do seniors plan for health issues?
Health problems can introduce new issues with cognitive or physical abilities. Chronic ailments that affect the body, such as arthritis, make mobility a major challenge. Dementia causes lapses in memory, which makes it difficult to pay bills, attend appointments, and provide self-care.
By planning for home care in advance of ill health, aging adults can address their health issues wisely. Upon receiving a dementia diagnosis, for example, seniors can enlist the support of a dementia caregiver. As the disease progresses, care responsibilities increase.
Seeking help from a volunteer or professional caregiver also makes daily activities easier when mobility issues arise. A caregiver shops for groceries and prepares nutritious meals for a senior who is homebound. The caregiver provides transfer assistance, like helping the senior get up from bed.
A wide range of healthcare today can be managed at home. Telehealth gives seniors access to crucial medical care when they have transportation limitations or mobility issues. Even seniors with hearing or vision impairments can benefit from virtual doctors' appointments.
Hearing and vision limitations, for instance, can be overcome by using screen readers, voice-to-text programs, and programs that include closed captioning options. Remote monitoring devices are used for blood pressure, heart rate, and glucose. Technology minimizes the need for in-person visits.
How do seniors plan for legal and financial issues?
Legal and financial difficulties are obstacles to aging gracefully. Seniors who live alone are advised to ensure their paperwork is in order. Hire an elder law attorney to draft a living will. Choose a friend or other trustworthy individual to serve as a healthcare proxy in the event of incapacitation.
Other professionals that seniors can turn to are elder care accountants. These specialized professionals are experienced in helping older individuals maintain financial independence. Tasks they perform include managing daily income and expenses, coordinating with other professionals, and recommending in-home caregivers.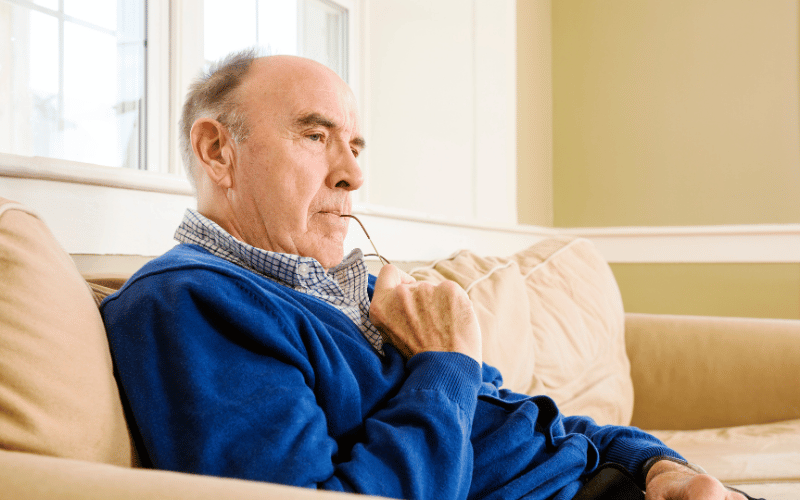 How do seniors plan for loneliness and isolation?
Emotional hurdles that seniors who live alone commonly face include isolation and loneliness. Social isolation occurs when older adults crave social interaction but are unable to fulfill this vital need. Immobile seniors and those who don't drive are often subject to isolation.
Loneliness is prevalent in the population of seniors who live alone. In fact, loneliness is considered a social epidemic. Nevertheless, it is a condition that warrants attention. The combination of social isolation and loneliness can heighten the risk of depression and accelerate cognitive decline.
Both isolation and loneliness can be remedied when seniors build a dependable social network. Connect with old friends via social media and chat rooms. Engage in virtual communities of likeminded peers. Pick up a smartphone and make regular calls to friends.
Likewise, reduce feelings of loneliness by making new friends. Volunteer in the community with others who share a common goal. Join the local senior center for bingo every weekend. Clubs geared toward the older population are numerous, so participate in them to reap the social rewards.
Hiring a companion caregiver is also ideal. This professional is invested in the holistic health of the senior, helping them enhance their physical, emotional, and social health. Plus, caregivers are instrumental in giving seniors the invaluable opportunity to age in place.
One of the best investments a senior can make in their future is choosing Assisting Hands Home Care. We are a leading elder care provider with a team of compassionate caregivers who enhance the quality of life for the older adults we are privileged to serve.
Our dedicated and professional caregivers are responsible for a wide range of non-medical care services, such as grocery shopping, meal preparation, light housekeeping, and medication reminders. We discreetly assist seniors with personal hygiene tasks, such as bathing, toileting, grooming, and dressing.
Seniors also receive safe transportation to destinations within the community. We drive our care recipients to the doctor's office, senior center, and post office, for instance. Staying connected with the community is integral to emotional and social health and leads to greater overall well-being.
Assisting Hands Home Care professionals are pleasant companions. We play card games with seniors, join them in recreational activities, take them on outings, and initiate conversations. By keeping the elderly socially engaged, we prevent unwanted feelings of loneliness and isolation.
Seniors who live alone are encouraged to utilize the quality elder care provided by Assisting Hands Home Care. As a trustworthy service, we are valued by countless older adults in Park Ridge, Illinois. Schedule a free in-home consult and learn how senior home care will benefit you.