Personal Home Care Assistance
For senior citizens, many of the daily activities that they have been doing their entire lives may become too difficult for them to handle on their own.  Whether due to physical limitations or mental disabilities, certain activities like bathing, dressing, and even getting out of bed may prove to be impossible without assistance.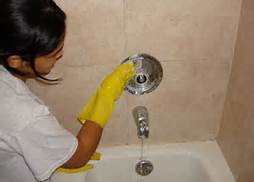 Losing the ability to take care of these things can affect their ability to live an independent life in their own home.  Assisting Hands provides personal assistance and care services in Park Ridge, IL and Chicago suburbs to assist your loved ones with daily personal activities that they cannot handle themselves.  Our personal care aides will help restore a level of independence in the lives of your loved ones and provide you with peace of mind knowing they are in good hands.
Our caregivers are carefully screened so that we hire personal care assistants that can provide excellent care while treating your loved ones with dignity and compassion.  It is important for our clients to be able to trust our caregivers to provide sensitive and confidential home care assistance.  We work with each family to create a care plan that includes the type of personal care services that your loved one needs.
Personal Assistant for Seniors Park Ridge
For personal home care assistance services in Park Ridge, IL or the surrounding areas, contact Assisting Hands at (847) 796-6685.
Our personal assistance services in Park Ridge, IL include the following:
Help with Morning and Evening Routines: We will assist your loved one in the morning to help them get out of bed and into their daily hygiene routine, and we will help with their evening routines and getting them in bed.
Transfer Assistance: We can safely help those who struggle to get out of bed or get up from a wheelchair.
Bathing and Showering: It is very important for senior citizens to bathe, but bathing or showering can be difficult or dangerous for many. Our caregivers will assist your loved one with their shower or bath.
Restroom Use: Our caregivers will help those who need assistance with restroom use, including minimal or full assistance.
Dressing: We will help your loved one get dressed for the day and undress at night before bed.
Personal Appearance: We understand that people continue to take pride in their appearance no matter their age. Our caregivers can assist with grooming to help your loved one maintain their personal appearance.
Incontinence Care: For those who are affected by incontinence, our caregivers can provide assistance including help cleaning and changing clothes.
Assisting Hands will also provide the following as part of our personal home care assistance services:
Meal Preparation: Our caregivers will prepare nutritious meals to ensure that your loved ones are properly nourished. This includes grocery shopping, cooking, serving the meals, feeding assistance, and cleanup.
Grocery Shopping: We will handle the grocery shopping to pick up items that are needed including food and prescriptions.
Light Housekeeping: Living in dirty or unsanitary conditions can have a negative effect on your loved one's health. We will perform light housekeeping chores such as dusting, dishwashing, vacuuming, mopping, linen changing, and others to help keep a clean and comfortable home.
Companionship: One of the most difficult aspects of aging in place for many seniors is the loneliness. Our caregivers are committed to being a good companion for your loved one as well as a trusted caregiver.  We will engage in conversation and recreational activities like card games to stimulate their minds and provide some needed camaraderie.
Contact Us
If you are concerned for a loved one in your family who has chosen to age in place but needs personal assistance, talk to the professionals of Assisting Hands.  We provide personalized home care assistance and we always treat our clients with a sense of respect and compassion.  Our caregivers will work with your family to establish a care plan that accommodates the unique needs of your loved one.
Give us a call at (847) 796-6685 to schedule a free, in-home consultation or to schedule a free consultation.
---
Related Home Care Services:
Home Care Services Park Ridge, IL
Elderly Care Services Park Ridge, IL
Recovery Assistance Park Ridge, IL