If you have an elderly parent or family member who just returned home from the hospital, it is very important that they receive the proper care to ensure that they make a strong recovery.  Whether returning from an illness, injury, or surgery, recently discharged seniors need to take their medication, eat right, and follow any other instructions they were given upon their discharge.
However, extended hospital stays are physically and mentally draining for senior citizens which makes it difficult for them to effectively take care of themselves when they return home.  There are many instances in which family members can help, but it is rare for a family member to be available 24 hours a day in case there is an issue or setback.
Respite Care After Surgery in Park Ridge, IL
At Assisting Hands, we provide post hospitalization care to help you care for elderly family members who have recently been discharged from the hospital.  Our caregivers can provide the care, attention, and compassion needed to help your loved one make a quick and strong recovery.  We will work with you and your loved ones to create a customized home care plan based on the discharge instructions from the doctor.
For after-surgery care services in Park Ridge, IL and the surrounding areas, contact Assisting Hands at (847) 796-6685.
Trusted Post Hospitalization Care
The first days and even weeks after an elderly family member returns from the hospital can be stressful for them and their families.  The experience of being in the hospital can leave senior citizens feeling weak as they try to adjust to new medications and eating habits.  It is natural for family members to be concerned for their health and well-being after hospitalization as many seniors are not in the best condition to take care of themselves.  Our caregivers at Assisting Hands will ensure that your loved ones get the proper care they need to make a strong recovery and avoid being re-hospitalized.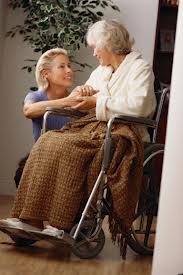 Our post hospitalization care services include the following:
24-hour home care or hourly care depending on your needs.
Help scheduling follow up appointments with doctors and therapists.
Medication monitoring to ensure medications are taken correctly and at the right time.
Monitoring of conditions to look for any changes.
Transportation to appointments with doctors and therapists.
Help with personal activities such as dressing, bathing, and restroom use.
Meal preparation to ensure that your loved ones are getting enough nutrition to recover.
Light housekeeping
Picking up prescriptions
It is crucial to make sure your elderly family members get the care they need after returning from a hospital stay to avoid ending up back in the hospital.  Around 20 percent of senior citizens who are discharged from the hospital are readmitted within one month.
Get a Free Consultation
If you have a family member who has just gotten out of the hospital, contact Assisting Hands at (847) 796-6685 for our post-operative care services in Park Ridge, IL and Chicago suburbs.
You can rest assured that your family members are in good hands with our caregivers to make a full recovery.
---
Related After Surgery Care Services:
Recovery Assistance Park Ridge, IL
Rehabilitation Assistance Park Ridge, IL
Stroke Recovery Assistance Park Ridge, IL
Cancer Recovery Assistance Park Ridge, IL
After Surgery Care Park Ridge, IL