If you have elderly parents or family members who live alone, it can be very stressful knowing that there is no one there to help them in an emergency.  One of them could fall or suffer a medical emergency like a stroke or heart attack and if they cannot make it to a phone, the situation can get much worse.
However, you can give your elderly family members some extra protection with a personal emergency response system (PERS) from Assisting Hands in Park Ridge, IL.  These emergency alert systems allow your family members to immediately call for help in an emergency simply by pushing a button.
What is a Personal Emergency Response System?
Personal emergency response systems are medical alert systems that can quickly and easily connect adults with a 24-hour call center in the event of an emergency.  These systems include medical alert bracelets and necklaces with a transmitter that is hooked up through the telephone line.  When the button is pushed on the transmitter, it automatically places a call to the emergency call center.  Your loved ones will be able to communicate with the call center professional so that the professional can assess the situation and call for an ambulance or contact a designated family member if necessary.
You must consider the following regarding emergency alert systems:
Works for
Senior citizens at risk of medical emergencies like falls, heart attacks, or strokes.
Does not work for
Senior citizens in the advanced stages of dementia or Alzheimer's because they may forget to push the button in an emergency. PERS are also not the best option for senior citizens who spend a lot of time away from home.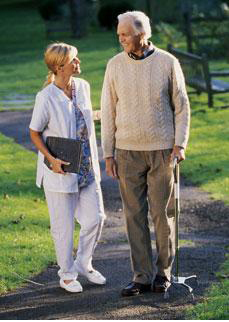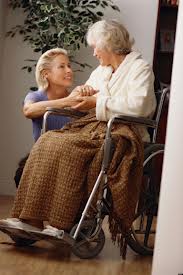 When considering an emergency response system, watch for
Free trial periods
Warranties
Affordable pricing plans
Customer service availability
Whether to deal with a national or local PERS provider
Be wary of
Complex pricing
Hard-sell tactics
Refusal of the provider to fully answer your questions or give information about their company
What does a Personal Emergency Response System include?
Emergency alert systems generally include the equipment such as receiver consoles and transmitters, and access to an emergency response service.  The receiver console plugs into a landline telephone jack to call the response service through the main phone line, and the transmitters are usually attached to a bracelet or necklace so the wearer can alert the response service from anywhere in the home.  When a call is made to the response service, the receiver console functions like a powerful speaker phone so that your loved ones can talk directly to the call center staff.  The call center professional will assess the situation and determine the best course of action.
When you purchase a personal emergency response system, you must provide the company with details of your loved one's medical history, allergies, and other conditions, as well as a list of contacts that includes doctors and family members.  Every time a call is made by pushing the emergency button, the professional at the call center will immediately see the details of your loved one on their computer screens and follow the proper protocols.  You can also set the plan up so that you get a call every time your loved one pushes the button.  If the call center receives a call through the system and there is no response, they will immediately call 911 and send EMTs to the home.
Choosing a Personal Emergency Response System
There are many options when it comes to choosing an emergency alert system and it is very important to make a good decision because your loved ones' lives may depend on it.  Different providers may provide slightly different options and pricing plans which can make the choice overwhelming.
Contact Us
Our professionals at Assisting Hands can help you choose an emergency response system that accommodates your needs and fits within your budget.  Give Assisting Hands a call at (847) 796-6685 to discuss your options.
---
Related Care Services:
Home Care Assistance Park Ridge, IL
Medical Alert Systems Park Ridge, IL
Senior Personal Assistance Park Ridge, IL