Aging in place is becoming a far more popular option than living in a nursing home or assisted living community thanks to the baby boomer generation.  While aging in place allows senior citizens more independence in their daily lives, they may need additional assistance to take care of Activities of Daily Living (ADLs) such as cooking, cleaning the home, getting dressed, bathing, or using the restroom.
For cases in which your elderly family members need additional help to age in place, Assisting Hands can provide non-medical home health care services in Park Ridge, IL and Chicago suburbs.
Non-Medical Home Health Care in Park Ridge, IL
For non-medical home health care services in Park Ridge, IL and the surrounding areas, contact Assisting Hands at (847) 796-6685.
At Assisting Hands, we provide home care services for senior citizens as well as adults with disabilities, hospice patients, people recovering from surgery, and new or expecting mothers.  Our professionals will carefully assess the specific care needs of the individual and help create a care plan with the help of the family that covers these needs.  This care plan will also include a schedule for our caregivers with an option for 24-hour care to ensure that we are there when you need us.
The Importance of Non-Medical Health Care Services
Hiring a professional like Assisting Hands to provide non-medical home health care for a member of your family can provide you with some peace of mind knowing that someone is there for them.  There are some cases in which the family takes it upon themselves to provide care by having a family member act as an informal caregiver.
However, it is very difficult for family caregivers to keep up with the demands of being a caregiver, and still tend to their personal lives.  With our non-medical senior care services, we can send a caregiver at scheduled times to provide your family caregivers with some much-needed relief.  Each of our caregivers are licensed, bonded, and insured, and they are committed to providing effective in-home care for your love ones.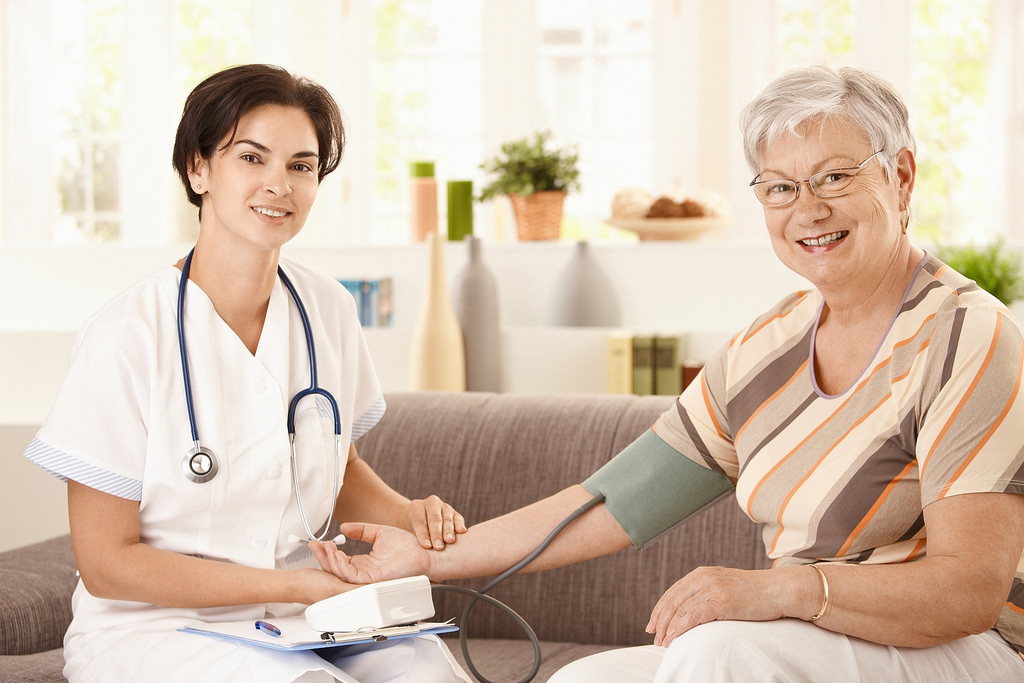 The non-medical health care services we provide consist of the following:
Help with personal hygiene including bathing, getting dressed, and restroom use
Light housekeeping including laundry, dusting, and vacuuming
Meal preparation
Medication reminders
Transportation for errands like grocery shopping, and getting to doctor appointments and other important events
Social companionship
If someone in your family is living at home but could use some extra assistance with certain daily activities, then call Assisting Hands to talk to our professionals about how our non-medical home care services can help.  Our caregivers are highly trained to handle the duties outlined above, but we cannot perform any medical activities including changing bandages or giving injections.
Get a Free Consultation
Servicing Park Ridge, IL and the Chicago suburbs, call (847) 796-6685. If you need medical care services for your loved ones, we can refer you to a provider near you.
---
Related Home Care Services:
Home Care Services Hoffman Estates, IL
Home Care Services Palatine, IL
Home Care Services Park Ridge, IL
Home Care Assistance Park Ridge, IL
Home Care Services Niles, IL
Home Care Services Norridge, IL
Home Care Services Harwood Heights, IL
Home Care Services Elk Grove Village, IL
Home Care Services Rolling Meadows, IL
Home Care Services Schaumburg, IL
What Are the Types of Senior Housing Options
Planning for future housing should be on a senior's to-do list early in life. Delaying decisions about where to live and with whom can leave older adults with fewer choices. When evaluating the best senior housing options, consider these six possibilities. 1. Retirement Communities The most well-advertised and familiar place for older Americans is the
READ MORE