Dementia is a degenerative mental disease that affects millions of senior citizens, and Alzheimer's disease is one form of dementia  affecting approximately 10 percent of Americans aged 65 and older.  People who suffer from all forms of dementia typically experience memory loss and confusion, making living alone not only challenging, but potentially dangerous.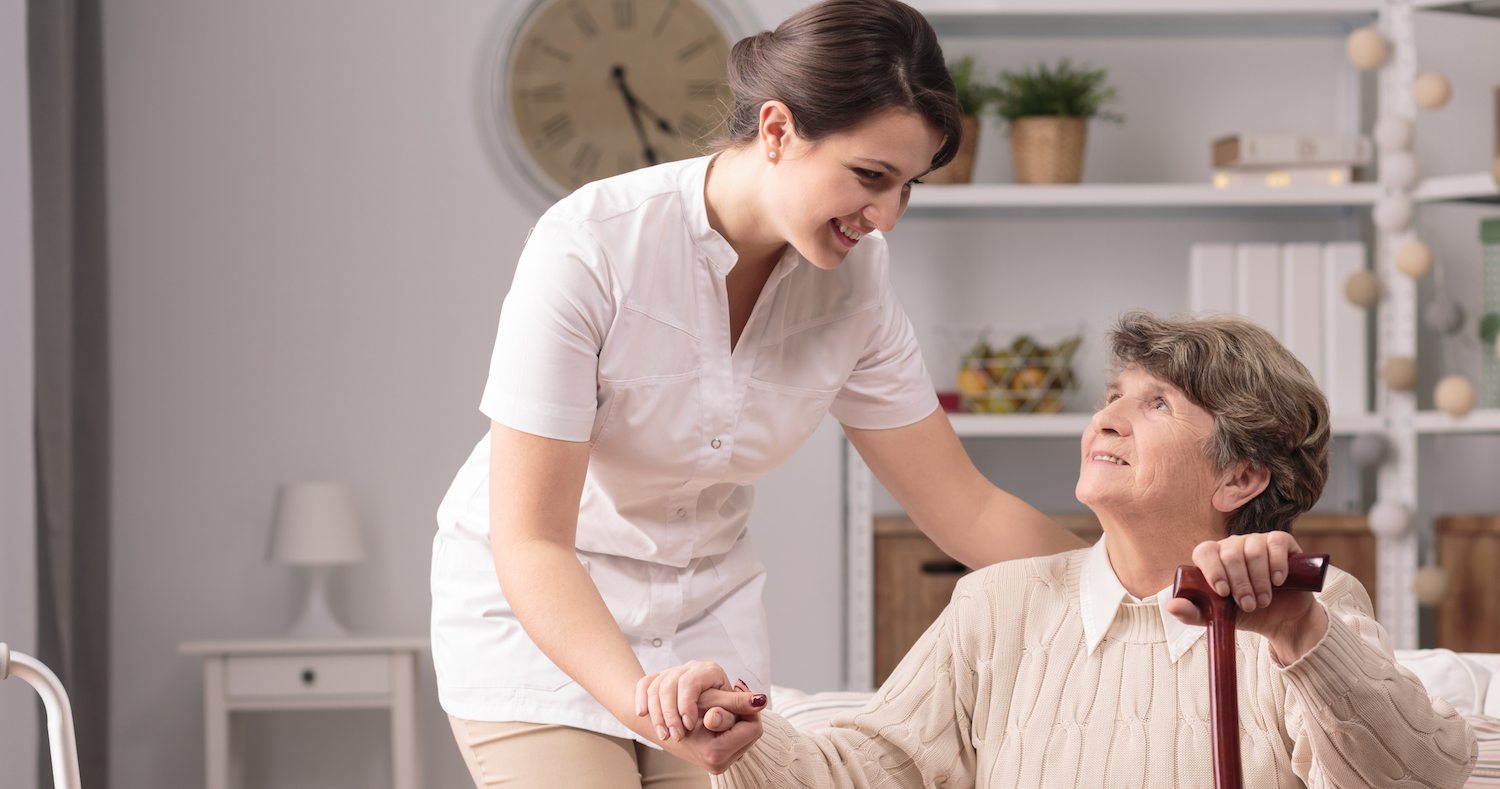 Those who suffer from these diseases cannot effectively take care of themselves which could have serious consequences.  It is important to provide constant care, but this can be very demanding for families to take care of on their own. But Assisting Hands provides Alzheimer's and dementia care to help families effectively care for loved ones affected by these degenerative diseases.
Memory Care Park Ridge, IL
It's best to care for people with dementia or Alzheimer's disease in their own homes because the familiar surroundings are comforting.  Our dementia care services can help your loved ones live safely and comfortably in their homes.
We create customized home care plans to ensure your loved one's care needs are met, and our caregivers are trained to provide memory care services through various activities designed to limit memory loss.  You will also find some peace of mind with memory care knowing your loved ones are in the safe hands of our professional caregivers.
Alzheimer's and Dementia Care in Park Ridge, IL
Dementia and Alzheimer's disease create certain challenges that make it practically impossible for those affected to live safely on their own.  While every situation with these diseases is unique, there are several common symptoms:
General Forgetfulness: Dementia and Alzheimer's affect short term memory first which makes it difficult for those affected to complete many daily tasks. They may forget they are in the middle of a certain task, or forget to do some things altogether like bathe or eat.
Wandering: Dementia often causes those affected to wander aimlessly which can be dangerous. They do so out of boredom or when trying to find an object or person.
Incontinence: People in the later stages of dementia or Alzheimer's may have incontinence issues because they lose control of their bladder and bowels. This makes it difficult for those affected to get to the bathroom in time.
Agitation: People affected by dementia and Alzheimer's can sense they are losing control, which is why they are commonly agitated.
At Assisting Hands, our caregivers are specially trained to handle these common symptoms and create a safe environment for those affected by Alzheimer's or dementia.  We will ensure the conditions of the home are safe so there is less danger when our clients wander, and we always remain patient and give positive reinforcement when they start to show signs of agitation.  Our dementia and Alzheimer's home care services also include help with incontinence and personal activities such as bathing and getting dressed.
Dementia Care Services
For professional Alzheimer's and dementia care services in Park Ridge, IL and the surrounding Chicago suburbs, contact Assisting Hands at (847) 796-6685.
Memory Care Services
The most important aspect of our dementia and Alzheimer's care services is our individualized memory care which slows memory loss and helps our caregivers create a personal relationship with your loved ones.  Our memory care services include the following:
Background and History: Those with dementia and Alzheimer's disease develop short term memory issues quickly which can cause them to lose interest in conversations. Our caregivers will learn about your loved one's background as well as their personal interests and hobbies to engage them in conversation.  This will also help us establish a personal relationship and sense of trust with your loved one.
Engaging Activities: Our caregivers will partake in several different activities with your loved ones including walks and card games to keep them mentally engaged.
Family Members: We will create custom memory care plans with the help of the family since you know your loved ones better than us.
Kindness and Compassion: Each of our dementia and Alzheimer's caregivers have been trained to care for senior citizens with degenerative diseases. We treat your loved ones with kindness and compassion, and provide positive reinforcement to help them feel safe and comfortable.
It is difficult to provide adequate care for loved ones suffering from dementia or Alzheimer's because they require constant care to keep them safe.  The caregivers of Assisting Hands are ready to provide memory care to help your loved ones with dementia live safely and comfortably in their own homes.
Get a Free Consultation
Contact one of our professionals for more information about our memory care services for senior citizens affected by dementia or Alzheimer's disease in Park Ridge, IL and Chicago suburbs – call (847) 796-6685.
---
Related Memory Care Services:
Memory Care Services Palatine, IL
Memory Care Services Park Ridge, IL
Memory Care Services Hoffman Estates, IL
Memory Care Services Des Plaines, IL
Memory Care Services Elk Grove Village, IL
Memory Care Services Niles, IL
Memory Care Services Norridge, IL
Memory Care Services Rolling Meadows, IL
Memory Care Services Schaumburg, IL
Memory Care Services Chicago, IL
Memory Care Services Harwood Heights, IL
Can Sugar Cause Dementia?
Dementia is a general term that describes the loss of memory and cognitive abilities an elderly person may experience, causing them to struggle with daily living. As the disease progresses, the symptoms will worsen. Seniors will experience memory loss and a decline in cognitive abilities. Eventually, affected elderly individuals will not be able to function
READ MORE