As people reach their senior years, the risk of experiencing joint pain from arthritis or other conditions significantly increases.  In many cases, arthritis or inflammation in joints like the hip, knee, and elbow can get severe enough to require replacements.  While replacement joints are made better and more durable than ever before, going through the surgery and rehab is still a difficult ordeal for senior citizens.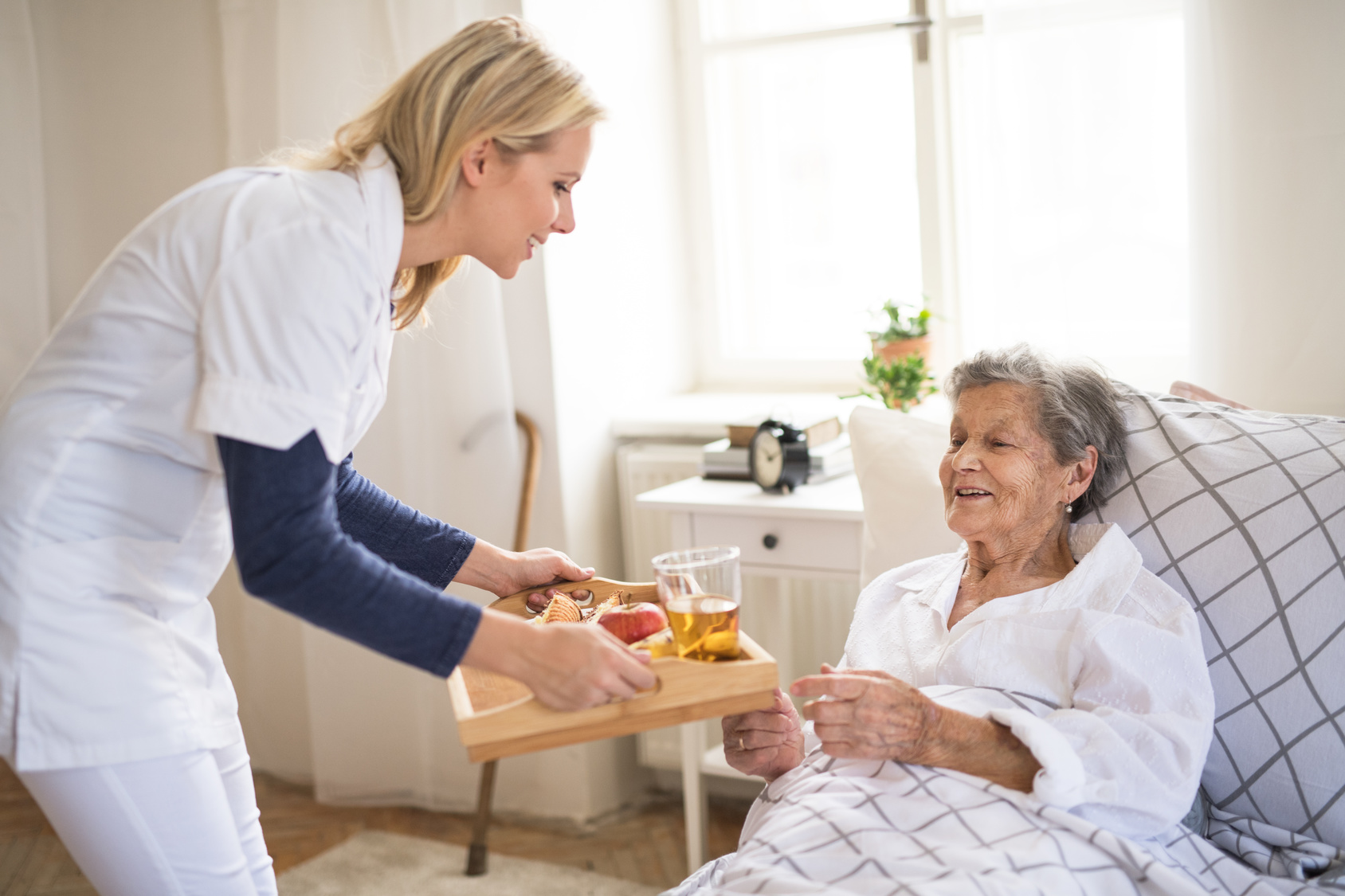 The surgery itself can be physically draining and there is often an extended rehab process to get accustomed to the joint replacement.  Your loved ones will get through the rehab process much easier with assistance from our caregivers at Assisting Hands in Park Ridge, IL.
Assisting Hands provides rehabilitation assistance services to help senior citizens through rehab following joint replacement surgery.  While we do not provide rehab or physical therapy, our caregivers do help seniors follow their rehab instructions and get to their appointments with physical therapists.
Importance of Rehabilitation Services
To effectively recover from orthopedic surgery, seniors must follow the instructions from their doctor and attend physical therapy.  These activities will help them improve their strength and range of motion, but failure to do the recommended exercises can increase weakness and lead to loss of function.  Our caregivers will ensure that your loved ones adhere to their doctor's orders for effective rehab.
For rehabilitation at home in the Park Ridge, IL area, contact Assisting Hands at (847) 796-6685.
Our rehabilitation services include the following:
Coordination of Rehab Visits: Senior citizens who have recently had a hip, shoulder, or knee replaced must attend physical therapy for full rehabilitation. Our home care services can help schedule rehab appointments and provide transportation to take your loved ones to their appointments.  We can also sit in on the appointment with your loved one to take note of the instructions from the doctor or therapist.
Medication and Exercise Reminders: Most rehab programs require patients to do exercises on their own to increase strength and range of motion. Our caregivers will help ensure that your loved ones do these exercises with friendly reminders, and we will also remind them to take their medication if necessary.
Walks and Exercise: In addition to making sure your loved ones do their doctor recommended exercises, we will also take walks with them to keep them physically active. Going for walks is not only good exercise, but also a good opportunity for our caregivers to build a personal relationship with our clients
Contact Us
If you have a parent or loved one who has recently had orthopedic surgery and you are concerned for their well-being, contact our professionals at Assisting Hands for rehabilitation assistance at (847) 796-6685.
You can trust our professional caregivers to provide anything your loved ones need to successfully complete their rehab program.
---
Related Rehabilitation Services:
Post Hospitalization Care Services Park Ridge, IL
Stroke Recovery Services Park Ridge, IL
Cancer Recovery Services Park Ridge, IL
After Surgery Care Services Park Ridge, IL
Recovery Assistance Services Park Ridge, IL
Transitional Care Park Ridge, IL