Call: (847) 796-6685
As our loved ones get older, it is common to begin to worry about their health and well-being, especially if they live alone with no one to provide daily help.  More senior citizens are choosing to age in place than ever before after they retire to maintain a level of independence that they would lose if they moved into an assisted living facility or nursing home.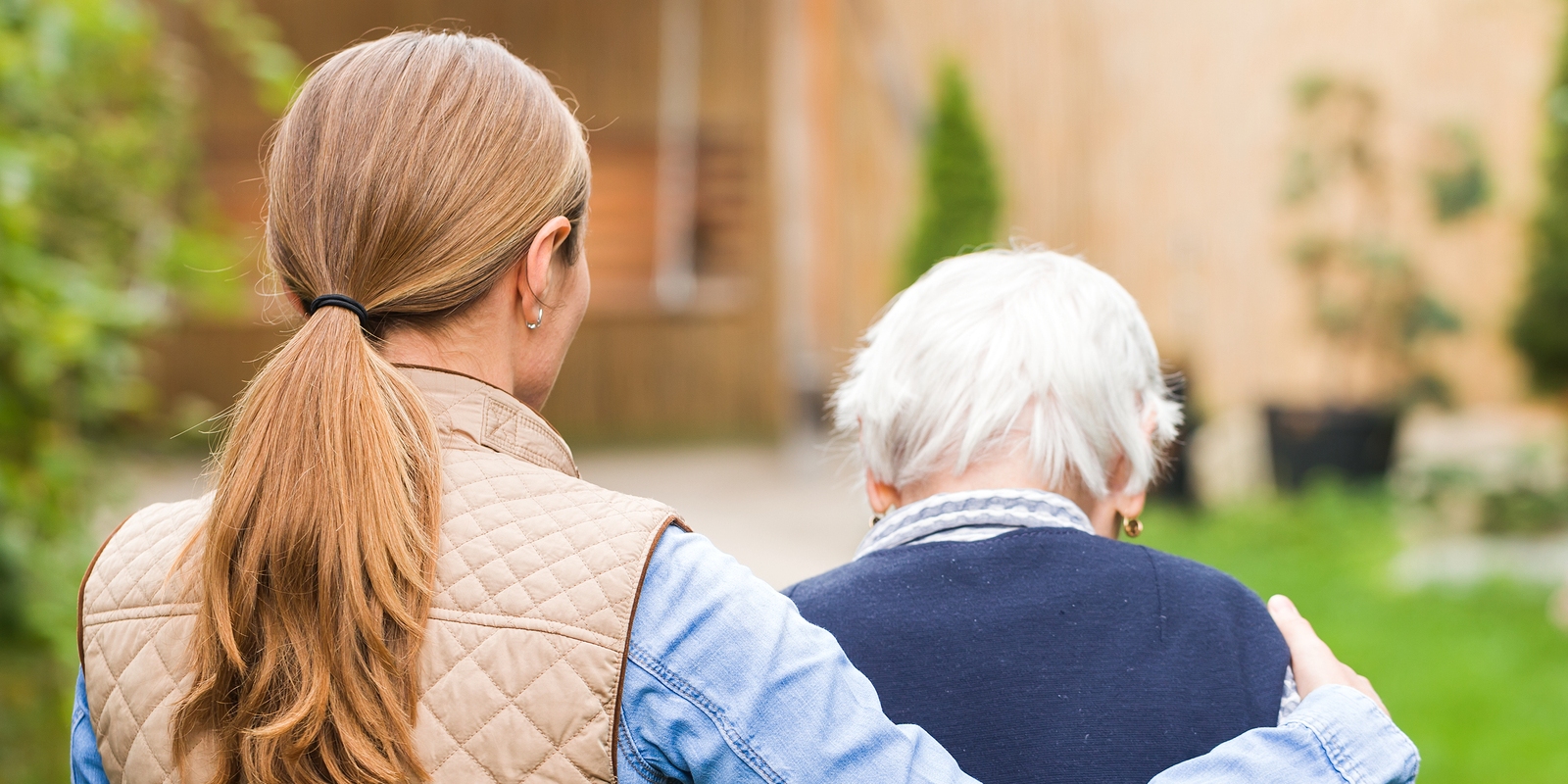 While remaining at home does give senior citizens more independence, they may still need some extra help to do this safely.  Elderly individuals with limited mobility, chronic conditions, and cognitive issues cannot handle their day to day tasks like they used to and can benefit from having someone nearby who can help.
At Assisting Hands, we can provide assistance to senior citizens in Hoffman Estates, IL who have chosen to age in place with our non-medical home health care services.
Home Care Hoffman Estates, IL
For home care services in Hoffman Estates, IL and the surrounding areas, contact Assisting Hands at (847) 796-6685.
There are three main ways that families can provide in-home care for their elderly relatives.  Families can provide care themselves which is quite taxing for the family member chosen to be the caregiver, hire an independent caregiver which makes your family the caregiver's employer, or work with a home care agency like Assisting Hands.
Our caregivers at Assisting Hands are screened upon employment and are fully trained, licensed, and bonded to provide care services in the home of your loved ones.  You can trust that our caregivers are not only skilled at providing care, but also respectful and compassionate to our clients.  Your loved ones will benefit from the care they receive, as well as the companionship that our caregivers provide.
Our home care services in Hoffman Estates, IL include the following:
Personal Assistance: Senior citizens with limited mobility or cognitive abilities may have a hard time handling personal activities such as bathing, toileting, dressing, and general personal hygiene. Our caregivers will provide personal assistance to help your loved ones complete these activities.
Meal Preparation: If your loved ones cannot prepare their own meals, our caregivers will prepare meals each day and take care of the cleanup. We can provide assistance eating and we always account for dietary restrictions.
Errands and Transportation: When seniors can no longer drive, they lose their ability to take care of necessary errands or visit friends and family. We provide transportation services for seniors who no longer drive to complete important errands and give rides to doctor appointments and family gatherings.
Light Housekeeping: Our caregivers can do light housekeeping chores such as vacuuming, dusting, and laundry so the home stays clean.
Companionship: Our caregivers strive to be a good companion for your loved ones as well as their caregiver. We will build personal relationships with your loved ones through conversation and fun activities.
Live-In Care: Some seniors may need someone to provide assistance in the home 24 hours a day in case of an emergency. With our live-in care services, one of our caregivers will live in the home of your loved one, but they are entitled to 5 hours of uninterrupted sleep per night.
24 Hour Care: If your loved ones need 24 straight hours of attentive care, we can help with our 24-hour care services. We will assign two caregivers to work alternating 12-hour shifts so that someone is always awake and alert in the home.
Overnight Care: Leaving your elderly loved ones alone in their home each night can be scary. With our overnight care services, our caregiver will show up each evening to help your loved one with their bedtime routine and they will remain awake through the night in case your loved ones need assistance or have an emergency.
Respite Care: If a member of your family acts as a caregiver for your loved ones, they will eventually need a break to tend to their own personal matters. With our respite care services, we will send one of our caregivers to the home of your loved one so the family caregiver can take some time off.
Care Management: We will help manage the general care for your loved one including accompanying your loved ones to doctor appointments and making sure they take their medication and follow instructions from their doctor.
Home Care Agency Benefits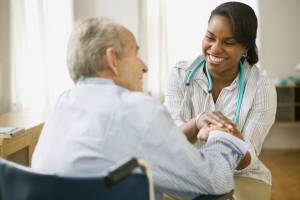 Families generally have three options for providing in-home care for their loved ones.  Having a family caregiver has its advantages because your loved ones already know and trust their relatives, but this job can be very demanding for the family member that takes the role.
Hiring an independent caregiver will save your family money, but you will have the added responsibility being their employer, meaning you have to do the hiring, provide discipline, handle the payment and associated taxes correctly, and find a replacement yourself if the caregiver is sick.  Home care agencies like Assisting Hands will send qualified caregivers to your home that are employed, trained, bonded, and insured by us.
The following are the benefits your family will get when working with Assisting Hands:
Our caregivers are licensed, bonded, and insured for your protection and Assisting Hands has the responsibilities as their employer.
We will send a substitute caregiver if your normal caregiver cannot make it for any reason.
We will provide our caregivers with the necessary training to meet our high standard of care and we also take care of any disciplinary action.
Contact Us
If you have elderly relatives in Hoffman Estates, IL that could benefit from our home health care services, contact Assisting Hands to talk to our professionals.  We will help form a care plan with you and your loved one that covers their specific needs and assign a caregiver who we feel will be a good match.
You can call us at (847) 796-6685 for more information or to schedule a free consultation.
---
Related Home Care Services:
Home Health Care Park Ridge, IL
Home Health Care Palatine, IL
Elderly Care Services Park Ridge, IL
Senior Care Services Hoffman Estates, IL
Home Health Care Chicago, IL
Home Health Care Elk Grove Village, IL
Home Health Care Des Plaines, IL
Home Health Care Rolling Meadows, IL
Park Ridge, IL Home Health Care
Home Health Care Schaumburg, IL
Home Health Care Niles, IL
Home Health Care Norridge, IL
---
Chores That are Safe for Seniors to Help Keep Them Active
As people grow older, their physical and cognitive abilities begin to decline. They may no longer be able to safely complete certain activities to maintain the home, from clearing the gutter to cleaning the bathroom. However, seniors can safely perform the following chores to stay active. Household chores are a necessary and important part of
READ MORE