Call Now: (847) 796-6685
Home health care services are growing in popularity because they allow aging individuals, those with disabilities, and those recovering from surgeries to receive care in the comfort of their own homes.
At Assisting Hands, we provide home care services for seniors and adults with disabilities in the Niles, IL, area. We work with family members and individuals in need to develop an appropriate plan based on their specific requirements. This custom plan addresses a variety of non-medical needs (such as bathing assistance, meal preparation, light housekeeping, etc.).
Home Care Niles, IL
For home care services in the Niles, IL area, contact Assisting Hands at (847) 796-6685.
Because of the growing popularity of in-home care, families in need have more options than ever before. One option is to provide the care without the help of outside caregivers by divvying up duties among family members. This can save you money, but is a major detriment to your free time, personal life, and levels of stress.
A second option is to hire an individual caregiver. This has its pros and cons but can cause major problems if the individual needs to cancel services on short notice. A third option is to utilize a home care agency. This is what we recommend, as it offers you greater flexibility with scheduling, a larger variety of caregivers to choose from, and personnel that have been through more training.
Our Home Care Services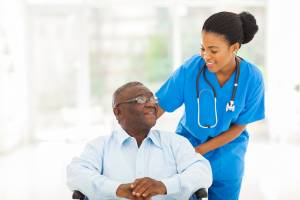 At Assisting Hands , we offer the services of some of the most highly trained caregivers in the industry. But before they're hired, they must pass a thorough background check. They must then complete training in a number of in-home care and senior care services before working with clients.
They must be trained in CPR and first aid. Thanks to this level of dedication from our caregivers, they are all bonded and insured to provide home health care services.
Non-Medical Home Health Care Niles, IL
While we cannot help with unique medical needs, we can assist you with essentially anything else. For a more detailed list of our areas of focus, please see below:
Assistance with personal hygiene and grooming
Meal preparation
Light housekeeping services
Help with general transportation and running errands
Care management (this includes things like medication reminders, performing exercises that are ordered by the doctor, following diet restrictions, etc.)
Companionship
The last point, companionship, is critically important because it can truly make a difference for those receiving the care. Losing the ability to care for one's self is difficult but receiving help from a trusted friend makes it easier. We participate in our clients' hobbies and pastimes and take the time to get to know them.
Contact Us
For professional home care services in the Niles, IL area, contact our Assisting Hands representatives at (847) 796-6685.
---
Related Services:
Home Care Elk Grove Village, IL
Home Care Harwood Heights, IL
Home Care Hoffman Estates, IL
Home Care Norridge, IL
Home Care Palatine, IL
Park Ridge, IL Home Care
Home Care Rolling Meadows, IL
Home Care Schaumburg, IL
Home Care Park Ridge, IL
Home Care Chicago, IL
Home Care Des Plaines, IL