Call Now: (847) 915-6186
Family members of individuals with physical or mental limitations understand the dangers of the night. The simple fact is that many accidents occur during this time for a variety of different reasons. Visibility is low, and poor decisions are made due to general fatigue. Some family members take it upon themselves to watch over their loved ones overnight, but they cannot provide continual, alert care because they have their own lives to live during the day. At Assisting Hands Home Care, we provide the services of overnight caregivers to residents of Niles, IL, in order to watch closely over your loved ones during these anxiety-inducing hours.
The Shortcomings of Informal Overnight Care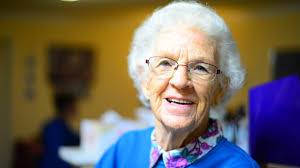 Family members who spend the night at a loved one's home in order to provide care should be commended for their efforts; however, they simply cannot provide the level of care that is oftentimes required. In many cases, informal caregivers have their own immediate families to attend to, as well as careers. This means that they are unable to remain awake and alert throughout the night. They can certainly help in many cases, but there is still a significant risk of accidents occurring.
The Benefits of Professional Overnight Care
At Assisting Hands Home Care, we address the shortcomings outlined above by providing the services of caregivers whose job it is to remain awake, alert, and attentive throughout the night. This allows them to address emergency situations at a moment's notice. They can remain in the same room as the one in need, or another room entirely, depending on your preferences. Furthermore, our caregivers are specifically trained to address a variety of non-medical needs. This includes assistance with the following and more:
Cleaning up or bathing before bed
Changing into a comfortable nighttime outfit
Getting into and out of the bed
Remembering to take medications
Using the restroom throughout the night
Taking care of other needs as they occur
The primary demographic that we provide these services to is seniors; however, there are a variety of others who can benefit from overnight care. Among them include those with limited vision, a history of falling, and memory loss. It is also great for individuals recovering from a surgery. In each case, we will hold a discussion to determine what exactly is needed, and how we can provide the best care possible.
To speak with a representative about utilizing the services of our overnight caregivers, simply give us a call at (847) 915-6186. We are happy to answer any questions or concerns that you have and look forward to working with you soon. Assisting Hands Home Care is proud to provide these services to those in need in Niles, IL.