Call Now: (847) 796-6685
For elderly individuals, and those with disabilities or physical limitations, the night is a dangerous time. Accidents occur at a more frequent rate because of low visibility and simple fatigue.
At Assisting Hands, we provide overnight home care services in the Chicago, IL area to provide a safety net during nighttime hours.
The Risks of Informal Overnight Care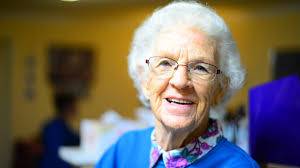 Many family members of those in need will go the extra mile by providing overnight care themselves. They spend the night and help as needed. The problem with this approach is that they are not always alert enough to make a meaningful difference.
They have their own lives and cannot remain awake all night in order to provide effective services. This leaves the door open to potential accidents, and often begins to take a toll on the one providing the care rather quickly. We address these problems by not only helping your loved one get ready for bed, but by staying alert all night in order to provide assistance on a moment's notice. Depending on your preferences, our caregivers can remain in the same room as your loved one, or in another area of the home entirely.
Overnight Home Care in Chicago, IL
For overnight home care services in the Chicago, IL area, contact Assisting Hands at (847) 796-6685.
At Assisting Hands, we provide exceptional services and peace of mind. Our caregivers are trained in a variety of senior care services and are bonded and insured to provide them. When it comes to overnight care, we can assist with the following:
Taking care of personal hygiene before bed
Changing into comfortable nighttime clothes
Getting into and out of the bed
Medication reminders
Using the restroom throughout the night
Addressing other needs as they occur
While seniors are the primary recipients of overnight care, they are far from the only ones who may need it. This type of care is great for those:
With Limited Vision: Due to decreased lighting at night, maneuvering can be even more difficult than it already is for those with limited vision.
With a History of Falling: Fatigue, limited vision, and tight muscles, can all increase the risk of falling.
Recovering from a Surgery: It can be difficult to sleep comfortably, or get up to use the restroom, following a surgery.
With Memory Loss: Those struggling with dementia sometimes get up in confusion and begin wandering around the home. This can be highly dangerous.
Needless to say, we are mindful of all of these situations and more. Our overnight caregivers will be there for you in your time of need.
Free Consultation
Give us a call at (847) 796-6685 to schedule a free consultation regarding our overnight home care services in the Chicago, IL area.
---
Related Overnight Home Care Services:
Overnight Home Care Des Plaines, IL
Overnight Home Care Elk Grove Village, IL
Overnight Home Care Harwood Heights, IL
Overnight Home Care Hoffman Estates, IL
Overnight Home Care Niles, IL
Overnight Home Care Palatine, IL
Overnight Home Care Park Ridge, IL
Overnight Home Care Rolling Meadows, IL
Overnight Home Care Schaumburg, IL