Call Now: (847) 915-6186
The night is a dangerous time for individuals with mental or physical limitations. This is because tasks that are already difficult for them (such as getting up from the bed, walking to the restroom, using the restroom, etc.) are much more so due to soreness and fatigue. At Assisting Hands Home Care, we provide the services of overnight caregivers to address these and similar situations. Our caregivers will remain alert throughout the night to respond to emergency needs at a moment's notice. We offer these services to those in need in Harwood Heights, IL.
Informal Care v. Professional Overnight Care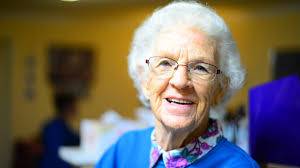 Millions of people across the United States provide informal caregiving services for a loved one. While this is certainly admirable, it comes with a great deal of risk for both parties involved. Roughly 25% of those who provide informal care report poor health themselves (this is largely due to stress, lack of sleep, and the fact that tasks are added on to already busy schedules). Additionally, the individual receiving the care will simply not get the level of assistance oftentimes required.
When you work with us here at Assisting Hands Home Care, your loved one will benefit from having a highly trained and attentive caregiver present throughout the night. This is because their job is to remain awake and assist when needed. Informal caregivers typically need sleep during the same hours as their loved ones. Because of our caregivers' heightened training and alertness, we can effectively respond to emergencies anytime throughout the night.
The Services We Provide
Through the services of our overnight caregivers, your loved one can receive all of the following:
Assistance with cleaning themselves up, and changing clothes, before bed
Help with safely getting into and out of the bed
Assistance with remembering to take medications
Help throughout the night with using the restroom
Emergency responses when necessary
Who Can Benefit from Our Overnight Care Services
While seniors make up a large portion of our clientele when it comes to overnight caregiving services, they are far from the only ones who can benefit from them. Due to the unique challenges of the night, we help individuals with:
Vision loss
A history of falling
Physical limitations (surgeries and pregnancies can lead to this scenario)
Memory loss
Because of limited lighting and simple fatigue during the night, anybody who falls into these and similar categories can benefit from the services of overnight caregivers. At the end of the day, our ultimate goal is to provide exceptional services and greater peace of mind.
If you or a loved one could benefit from the services of overnight caregivers, we encourage you to give us a call. Our Assisting Hands Home Care representatives are available at (847) 915-6186 and are happy to answer any of your questions. We proudly service those in need in Harwood Heights, IL.
---
From Our Blog
Sandwich Generation: Caring for Elderly Parents and Supporting Children
Recent times have seen an upsurge of people who thrive as the head of the household—two households, that is. The sandwich generation is the freshly coined moniker for the group of middle-aged adults who simultaneously monitor their own home as well as that of their aging parents. Frequently, those in their 40s or 50s have
READ MORE