As seniors age, independent functioning may gradually wane. Older adults who are no longer able to independently perform the activities of daily living require additional support. This extra help may be provided by any of three different types of care professionals.
A personal care assistant (PCA) provides the most basic form of care. Midlevel support may be offered by a home health aide (HHA). A certified nursing assistant (CNA) is available to provide basic medical care to a senior but is supervised by a registered nurse (RN) or nurse practitioner (NP).
Given that these three types of professionals are available to help a senior function at home, families may want to know what differentiates one from another. These professions differ in training level, job responsibilities, licensing or certification requirements and work settings.
PCAs, HHAs, and CNAs – what different tasks do these professionals perform?
A PCA performs care services that are nonmedical in nature. Personal care services are routine. A PCA is able to help a senior bathe, dress and groom. Assistance with incontinence is a typical responsibility. Aside from supporting personal hygiene tasks, the PCA also helps around the house.
For instance, the PCA will do laundry and light household chores. Meal preparation is included. During exercise, the PCA will provide the senior with support. A senior who takes medication benefits greatly from the timely medication reminders provided by the PCA.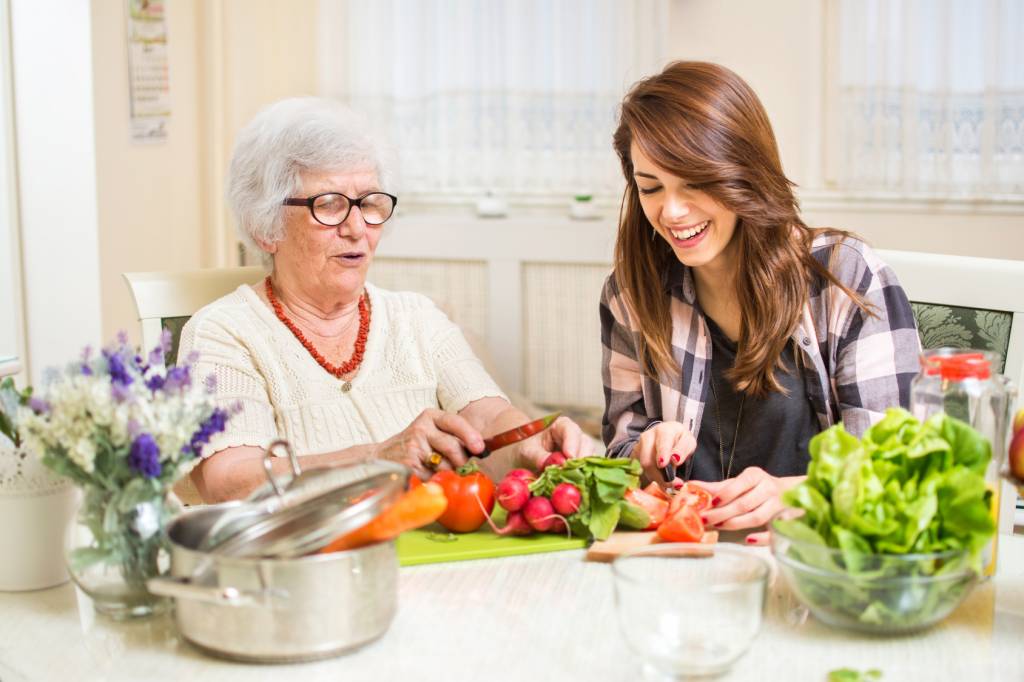 An HHA is able to provide all the basic care services that a PCA does but also performs minor medical tasks. The HHA checks vital signs (such as temperature, pulse and respiration rates), changes wound bandages and administers medications. The HHA works independently, but is supervised by an RN.
Similar to the PCA and HHA, the CNA will perform routine, nonmedical care tasks. In addition, the CNA is positioned to provide certain types of basic medical care. Differing from the HHA, the CNA records the patient's progress and condition and reports the results to the supervising doctor or nurse.
A CNA, for instance, is medically skilled to clean catheters, control infections and administer treatments. Seniors with mobility issues receive transfer assistance from the CNA when shifting into and out of bed or into and out of wheelchairs. In facilities, the CNA is the senior's primary caregiver.
PCAs, HHAs, and CNAs – how do education and training differ?
A PCA does not require any formal training to perform the responsibilities of the job. An HHA also does not require education beyond a high school diploma, although many HHAs have at least a secondary education. A CNA does not require a post-secondary degree to work in the field.
HHAs do receive on-the-job training from the registered nurses and the licensed practical nurses under whom they work. Formal training is required by some states. HHAs can receive this training from vocational schools, community colleges and home health care agencies.
Working as a CNA requires passing a state licensing exam. In order to become certified, the CNA receives training from a community college, vocational school or technical school. The CNA learns the basic principles of nursing care and gains clinical experience while working under the supervision of an RN.
PCAs, HHAs, and CNAs – where do these professionals work?
A PCA often works in a senior's private home or in the surrounding community, such as in a nursing home or doctor's office. Homemaking activities and errands are normally on the top of their list of responsibilities, especially when working in a home setting.
An HHA may also work in a senior's home. Personal attention is a benefit to the senior, as the HHA works with one person at a time. However, depending on the HHAs schedule, the professional may have multiple clients and visit several homes in a day.
A CNA works in a senior's home or provides care in a wide range of healthcare settings. The CNA can be a part of a team in a doctor's office, retirement community, hospice center or nursing home. If working in a facility, the CNA may see several patients each shift.
PCAs, HHAs, and CNAs – what skills do these professions require?
Working in the care services field requires soft skills. All three professions demand interpersonal skills. The PCA, HHA and CNA should be able to listen and communicate well. These professionals should be able to connect with patients and families, gain their trust and help them feel comfortable.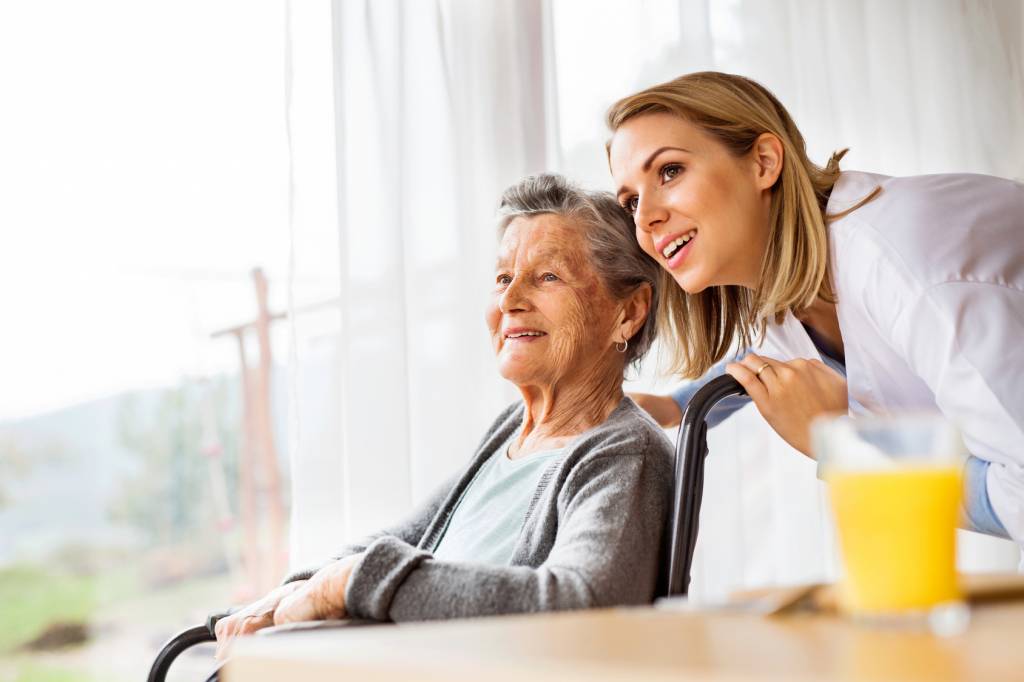 Due to the varied services provided by any of the three types of professionals, time management skills are essential. The HHA and CNA must be detail oriented to keep track of medications and appointments. Physical stamina is necessary to lift seniors or perform tasks that require bodily strength.
When an aging loved one needs extra support, families are faced with the task of deciding which type of care professional would be best suited to help. To arrive at a decision, families should determine the level of daily care required. The senior's doctor may also offer suggestions regarding home care.
Assisting Hands Home Care
Home care agencies, like Assisting Hands Home Care, can also help families navigate the many care options. Our team will assess your loved one's care needs and develop a flexible care plan. Depending on the support the senior needs, we'll assign a dedicated caregiver to meet those needs.
Assisting Hands Home Care offers several elder care services, from Alzheimer's and dementia care to hospice care to postoperative care and 24-hour care. When families need a break from caregiving, our respite care solutions are ideal. Our professional caregivers are licensed and bonded.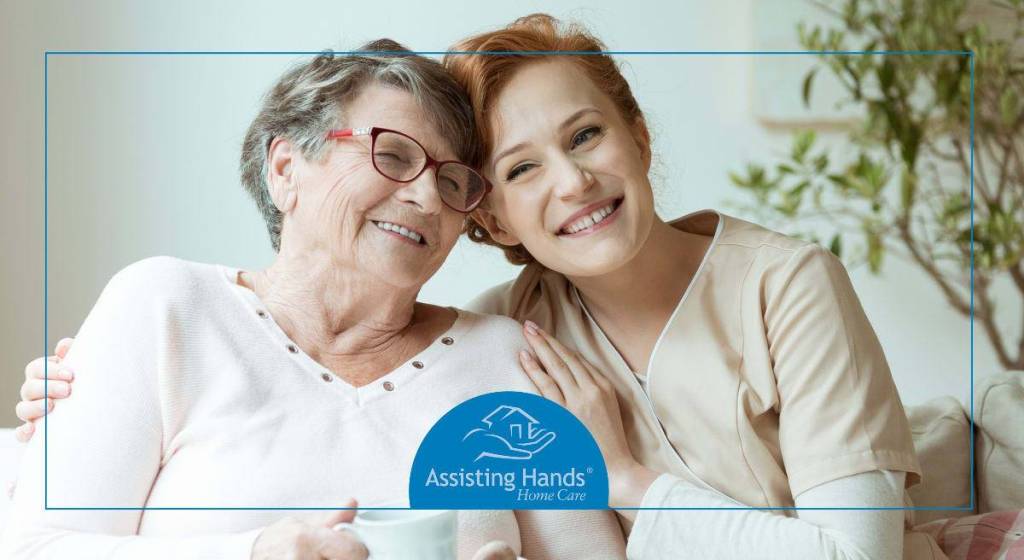 Care services from Assisting Hands Home Care are comprehensive and fully meet the nonmedical needs of seniors. Our services include companionship, meal preparation, transportation, light housekeeping and personal care. Care management services include medication reminders and transportation to doctor's offices.
Families with elderly loved ones, are encouraged to consult with Assisting Hands Home Care for the most compassionate senior home care services in the area. We offer a complimentary in-home consultation to get started.