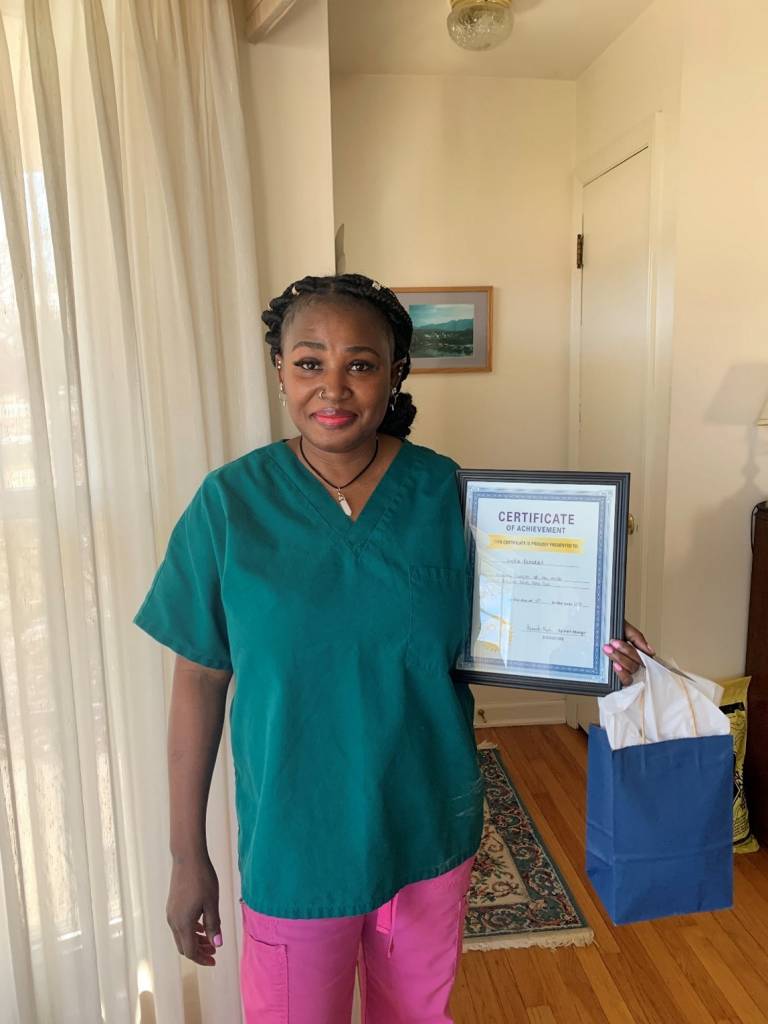 This month's Caregiver of the Month for the Park Ridge area is, Lydia Benedict. Lydia has been on our team and has been dedicated to the same client for full time since 2019. She has been a caregiver overall for 14 years. Lydia grew up in Ghana in West Africa before making her way to the United States.
About Lydia
When Lydia first came to the United States, she started working in the kitchen in a rehab facility. This is what sparked her interest in getting into caregiving as she had to serve the elderly their meals. Her residents loved her, and she fell in love with helping them. Helping other is overall what she loves to do and is passionate about. From that point on she moved forward with becoming a caregiver.
In Lydia's free time she enjoys cooking, gardening, and traveling when she can. Lydia has goals to one day become a certified nursing assistant and then go on to become a registered nurse. We are so thankful to have someone as great, reliable, and compassionate as Lydia on our team. She has shown a great deal of commitment and we can always count on her. Congratulations for being nominated this month, Lydia!!
Do You Want to be a Caregiver?
Do you have a passion for helping others? Do you live in the Schaumburg or Park Ridge, IL area? We would love to speak with you if so! Give us a call at (847) 857-6166 for more information about our caregiver jobs.