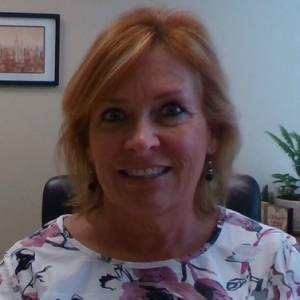 This month's Caregiver of the Month is Deanna Weisshaar for the Schaumburg area. Deanna has been with our company a little under a year. She currently has worked with the same client since her start date with us. The family cannot say enough about her. She goes above and beyond to work with her schedule to accommodate their needs, especially for additional days outside of her normal schedule. She helps our company whenever she can all while maintaining an additional full-time job.
About Deanna
Deanna started as a caregiver young. She was taking care of her younger siblings as a child and grew up taking care of family members and eventually got into agency work. Deanna joined our company this past year for additional income and because she enjoys helping others. The thing she loves most about caregiving is the rewarding feeling of helping those in need and making a difference in her client's lives. Outside of work Deanna enjoys walking, playing scrabble, visiting friends, and playing with her 2 grandsons.
Congratulations, Deanna, for being nominated and thank you for all your hard work. We are lucky to have you on our team!
Interested in Becoming a Caregiver Like Deanna?
If you have a passion for helping others and live near Schaumburg or Park Ridge, IL, we'd love to speak with you about a caregiver job!
Please give us a call at (847) 857-6166. We look forward to hearing from you!