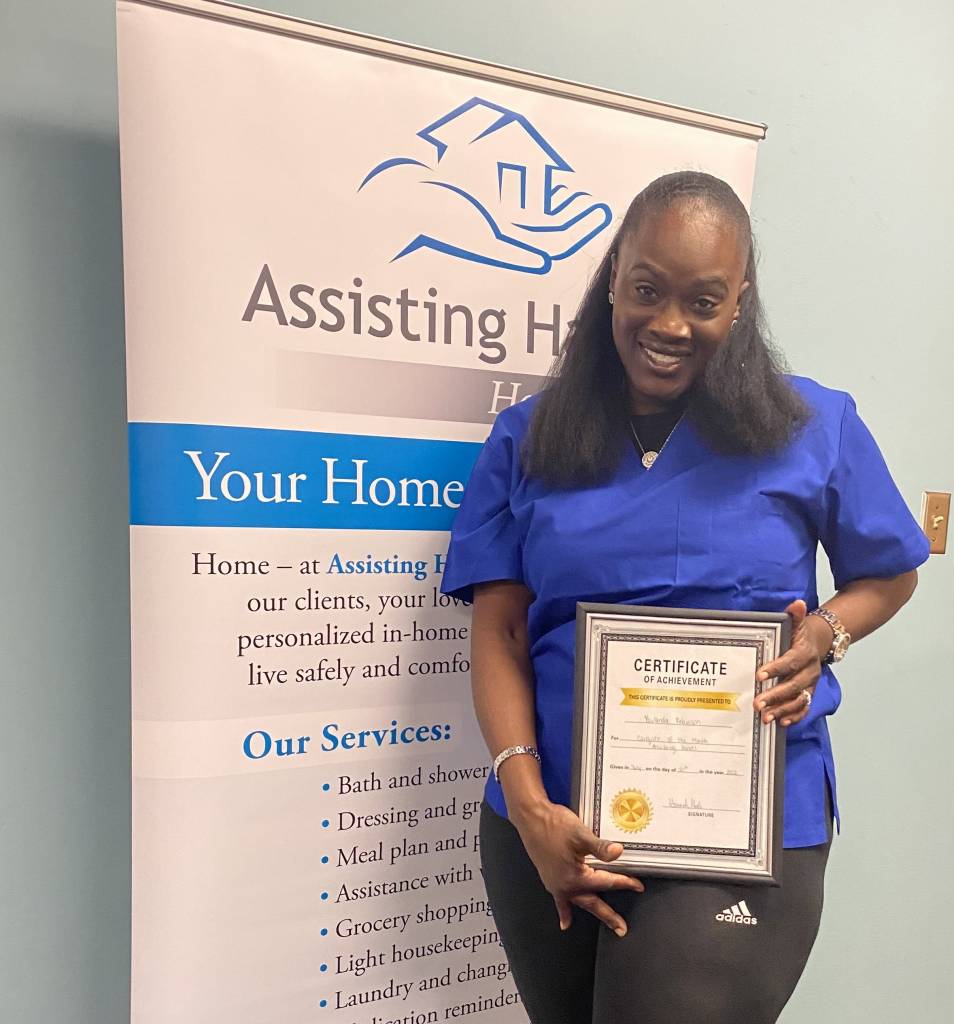 This month's Caregiver of the Month for the Park Ridge Assisting Hands Home Care office is Youlanda Robinson. Youlanda has been with us for a little less than a year. Youlanda has been working with the same client since she started with us and has made such a positive impact in her client's life. Youlanda has one of our most challenging cases and stays positive for what adventure the day brings her.
About Youlanda
Youlanda has been a caregiver for 39 years now and has the passion to take care of her clients. She loves being a caregiver because of the feeling she gets helping others, she also loves seeing her clients smile and knowing they are safe because of her. Outside of work Youlanda loves spending time with her family and enjoys spending time in the beautiful City of Chicago. We are so lucky to have you as a part of our team. Thank you for all the hard work you do.
Do You Want to be a Caregiver?
We are looking for caring, responsible individuals to join our team! Do you have a passion for helping others? Are you a reputable, friendly and outgoing person? If so, we would love to speak with you! If you live in the Schaumburg or Park Ridge, IL area, we would love to speak with you if so! Give us a call at (847) 857-6166 for more information about our caregiver jobs.