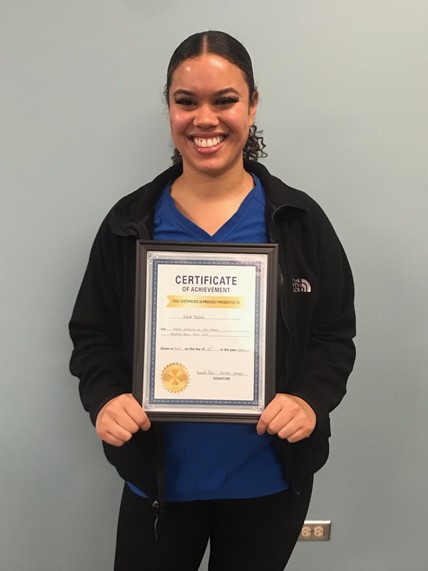 One of our March Caregiver's of the Month this month is Echo Boehm. Echo was nominated this month by one of her clients. After conversation with them, they stated that she brings joy to their life and has really made a difference working with them. We love hearing statements like this.
About Echo
Echo has been a caregiver for about 4 years. Echo's sister is a nurse and taught Echo a lot about the field. This is where Echo's interest sparked on becoming a Caregiver. The thing Echo loves most about caregiving is meeting new people and hearing their life stories. She states she also has learned a lot of life lessons from her clients.
Outside of work Echo enjoys reading, going to the gym, and hanging out with friends. Her professional goal for the future is to get her real estate license and move somewhere warm! Congratulations Echo on your nomination. We are lucky to have you on our team.
Do You Want to be a Caregiver?
Do you have a passion for helping others? Do you live in the Schaumburg or Park Ridge, IL area? We would love to speak with you if so! Give us a call at (847) 857-6166 for more information about our caregiver jobs.