Call: (847) 796-6685
If you have elderly relatives or a family member with a disability, then you know how stressful it can be to know that they are home alone at night.  If an emergency happens during the night with no one to help, the consequences can be very serious.  Even if you are in the home sleeping, you may not wake up in time to respond quickly to an emergency.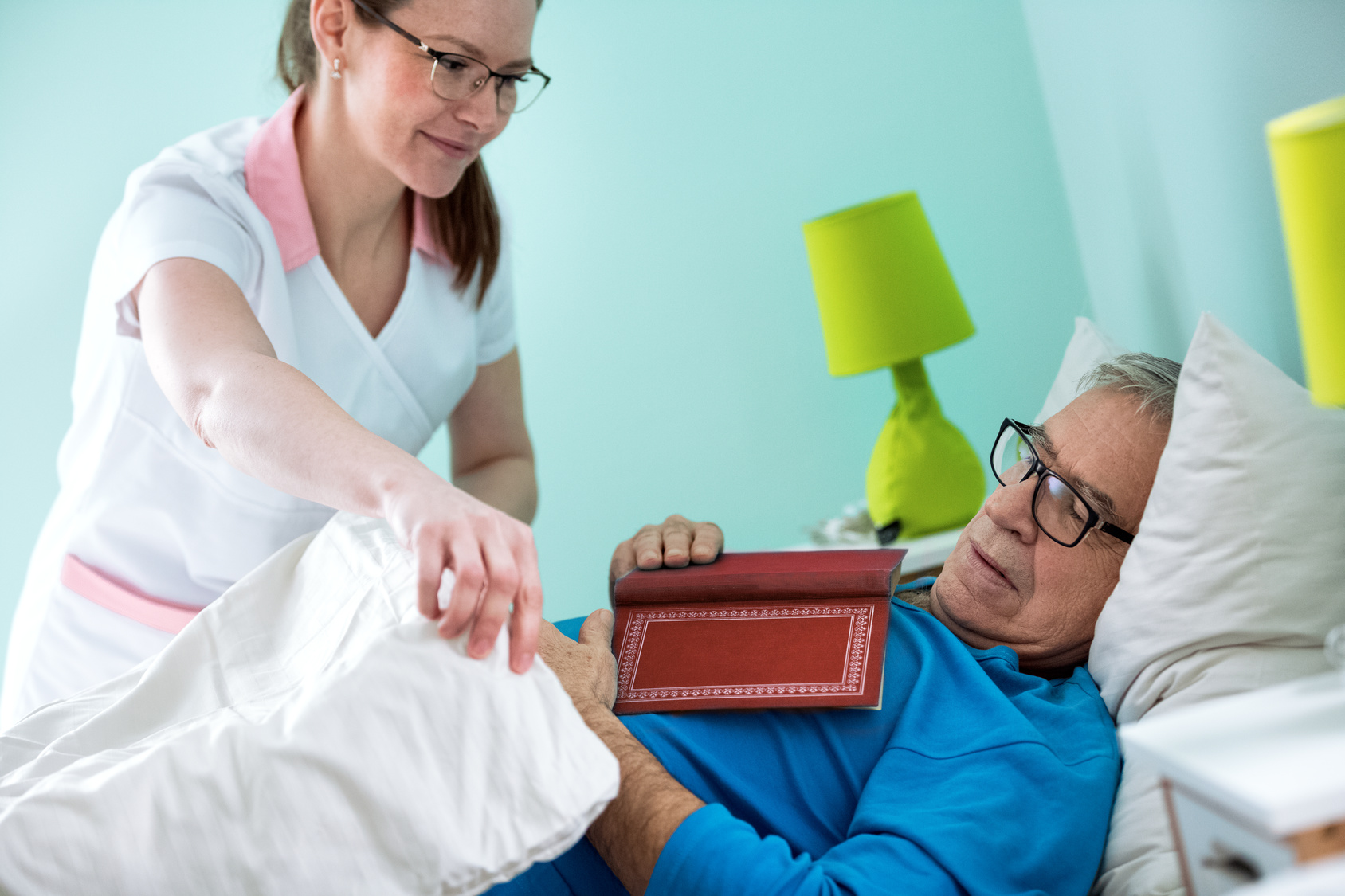 If you have relatives that need someone on hand through the night to provide assistance and react to emergencies in Hoffman Estates, IL, Assisting Hands Home Care can help with our overnight care services.
Overnight Caregivers
If you need overnight care from a professional caregiver for your loved one, we will send a caregiver to their home in the evening who will stay until the following morning.  Our caregivers will be there to help your loved ones get in bed and they will stay awake through the night and help them with their morning routine.
If your loved one needs assistance in the middle of the night, or if an emergency occurs, our caregiver will immediately respond to the situation.  You can have our caregiver stay in the same room as your loved one or in a different area of the home where they can react quickly.
Overnight Home Care Hoffman Estates, IL
For compassionate overnight home care services in Hoffman Estates, IL or the surrounding areas, contact Assisting Hands at (847) 796-6685.
You can expect the following from our overnight caregivers:
Help with bedtime routines including getting dressed and washing up
Help getting into and out of bed
Help with taking medication
Immediate response to provide assistance at night with restroom use or position shifting
Quick response in case of an emergency
Our overnight home care services are especially beneficial in the following scenarios:
Vision Loss: If your loved ones are affected by impaired vision because of cataracts, glaucoma, or a similar issue, walking through the home at night can be hazardous. Our caregiver will be there to help your loved ones get around at night safely.
Fall Prevention: The risk of falls is even higher at night because of fatigue and darkness in the home. We can guide your loved ones at night and remove any possible trip hazards to reduce the risk of a fall.
After Surgery: If your loved one is recovering from surgery; our overnight caregiver can help ensure that they are comfortable throughout the night. We will make sure that your loved one takes their medication and help them change positions in bed when necessary.
Dementia Care: Seniors affected by dementia can wake up in a state of confusion and start wandering around the home. Our caregiver will respond to those with dementia and make sure they get safely back to bed.
Get a Free Consultation
Hiring a trained and professional caregiver to provide overnight care for your loved ones will ensure their safety at night and provide you with some peace of mind.  Our overnight caregiver will be ready to respond to anything throughout the night from trips to the restroom to emergencies.
You can reach us at (847) 796-6685 for more information or to schedule a free consultation regarding our overnight care services in Hoffman Estates, IL.
---
Related Overnight Care Services:
Overnight Care Aides Elk Grove Village, IL
Overnight Care Aides Palatine, IL
Overnight Care Aides Rolling Meadows, IL
Overnight Care Aides Schaumburg, IL
Overnight Care Aides Park Ridge, IL
Overnight Care Aides Des Plaines, IL
Overnight Care Aides Niles, IL
Overnight Care Aides Harwood Heights, IL
Overnight Care Aides Chicago, IL