Self-care is important for people of all ages. However, it's common for elderly individuals to have a tough time taking care of themselves. Whether it's simply because of old age or due to a medical condition of some sort, everyday tasks and activities may become more difficult for seniors to do.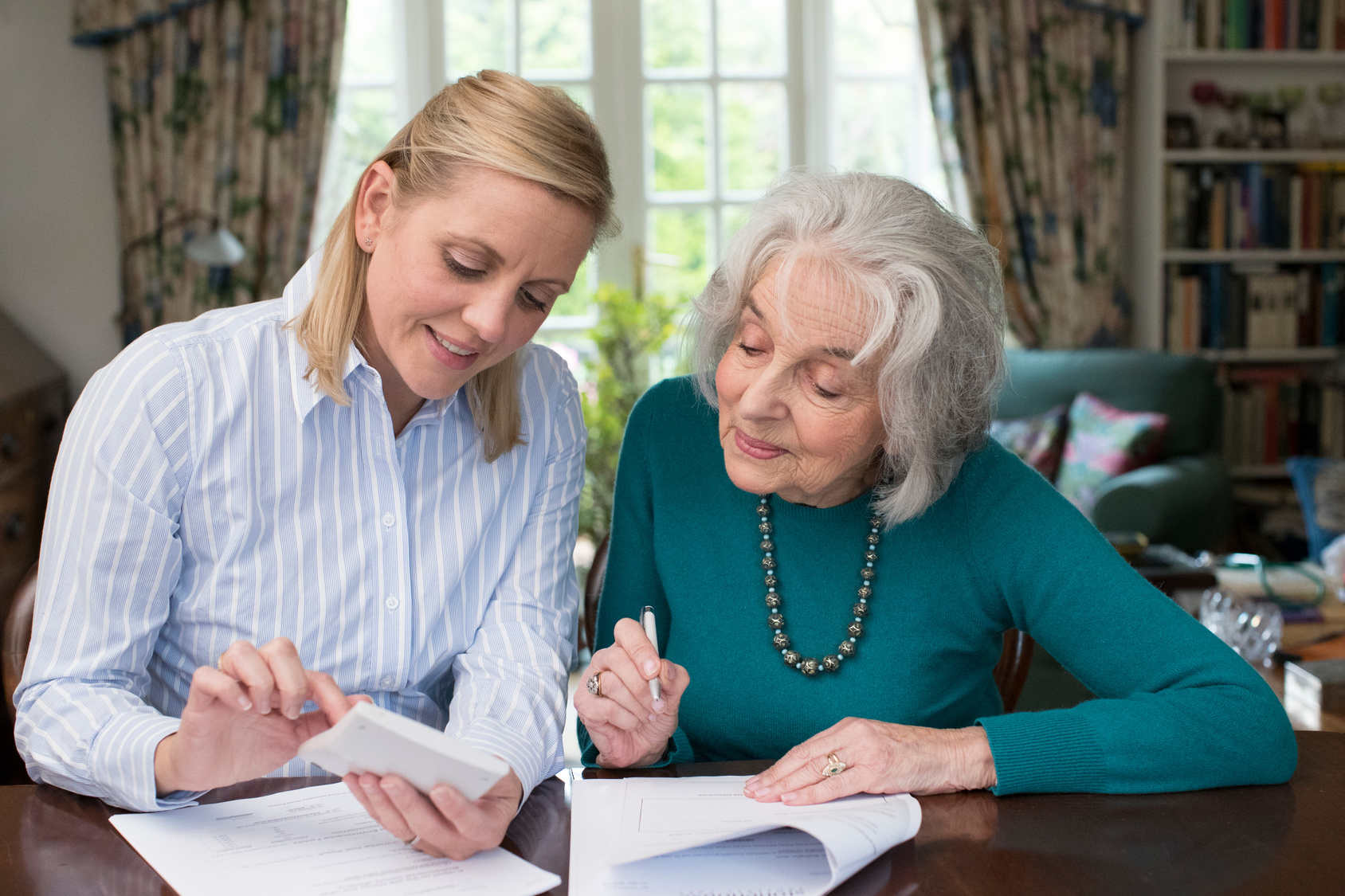 In situations like this, certain elderly individuals will choose to leave their homes and live in a nursing home or another assisted living facility. Not all seniors are willing to leave home and instead would prefer to remain at home. Some seniors may be fortunate enough to have relatives who can care for them, acting as an informal caregiver. But this isn't the case for all elders in need of daily assistance. If this is the case, seniors can receive help from a professional caregiver.
About Home Care Agencies
Numerous home care agencies exist to help elderly individuals in need by providing them with in-home care. These agencies offer senior home care and will provide a professional caregiver who will help seniors with various tasks and activities. But it's important that the caregiver who is assigned to assist your elderly loved one is someone who is qualified and trustworthy. That being said, take the time to interview any prospective caregiver/home care agency ― just as any employer would when thinking of hiring a new employee.
Because this person will be responsible for your elderly relative's care, you need to be thorough with the interview and put a lot of thought into the questions you ask them. Continue reading for help on what to ask during an interview with a home care agency and/or a prospective caregiver.
General Background Questions
Asking a prospective home care agency about their general educational and work background and experience is standard in any job interview, so you can start here. This question allows you to get a sense of their qualifications, their work history, and their skills. Ask how their education and previous work has helped them in their current caregiving position and why they have decided to work as a caregiver.
In addition to education and work experience, you should also ask a potential caregiver about any training and certifications they may have and for references.
Practical Experience Questions
During the interview, ask potential caregivers about their specific experience with caregiving to get a better idea of their how they work. Ask about the different tasks and activities they have helped with, the types of clients they have cared for, and what kinds of conditions they have experience with. For example, if your elderly relative has Alzheimer's disease or another form of dementia, then you will want to ask if they have experience caring for dementia patients. If your loved one uses a wheelchair, then ask the caregiver whether they have experience helping a wheelchair user. This will give you a better sense of how well a caregiver would work with your loved one.
Service and Situational Questions
From help with activities of daily living to meal preparation to transportation and errand services, home care agencies are known to provide a variety of services to help seniors in need. But not all home care agencies provide the same services. Knowing this, make sure you ask about the various services the agency offers. This information will let you know what caregivers can help your loved one with and if the agency provides the services that your loved one needs.
Come up with various hypothetical scenarios, such as emergency situations, to ask prospective caregivers about. Their answers will let you know how they will handle certain situations.
Hiring and Qualification Questions
When doing an interview with a home care agency and their representatives, ask about their hiring practices, the qualifications they look for, and how caregivers are evaluated. You want to make sure only the best, most qualified individuals care for your elderly relative, so you need to know what the agency's standards are for employment. Ask about background checks and any additional training they have their caregivers go through before being hired. Ask whether caregivers are licensed, insured, and bonded.
Getting Elderly Home Care Services
If you have an elderly loved one who needs regular care to safely live at home, then reach out to Assisting Hands Home Care for help.
At Assisting Hands Home Care, we offer senior home care services to assist elderly individuals within the comfort of their own homes. Whether your relative requires full-time or part-time assistance, we can help out. We will provide your loved one with a qualified caregiver who is bonded, insured, licensed, and trained in first aid and CPR.
With our elderly home care services, seniors can receive help with activities of daily living and other activities, such as hospice care and dementia care. With your loved one's various care needs, ensure they receive the care they need with our personalized home care from Assisting Hands Home Care.