Aging is inevitable. Staying healthy while growing older is a choice. Seniors who strive to live out their golden years with vigor have several opportunities to do so. Tweaks in lifestyle help elderly individuals stay physically fit, mentally alert and independent, as much as possible.
Here are some tips for healthy aging:
1. Get Moving!
Physical fitness is a key player in improving an older adult's well-being. Elderly folks who exercise regularly are able to accomplish the activities of daily living independently. In addition, physical activity wards off chronic ailments, like depression and heart disease, and reduces arthritic pain.
Seniors benefit immensely from low-impact exercises, which are less stressful on an aging body than moderate endurance activities, like tennis, weight lifting or hiking. Water aerobics, Pilates, stretching, yoga and light weight training are ideal low-impact exercises for the elderly.
Regular exercise offers seniors more than physical health. Emotional well-being is an added bonus. Seniors who enjoy staying active tend to stick with their exercise regimen. Joining friends in walking groups or taking water aerobics classes together makes exercise a social event to look forward to.
2. Eat Healthy
As people age, they are likely to experience a loss of appetite and have a reduced need for calories. Some medications seniors take for chronic conditions may also affect appetite. Older adults still need to eat nourishing, balanced meals daily, because the need for nutrients does not change with age.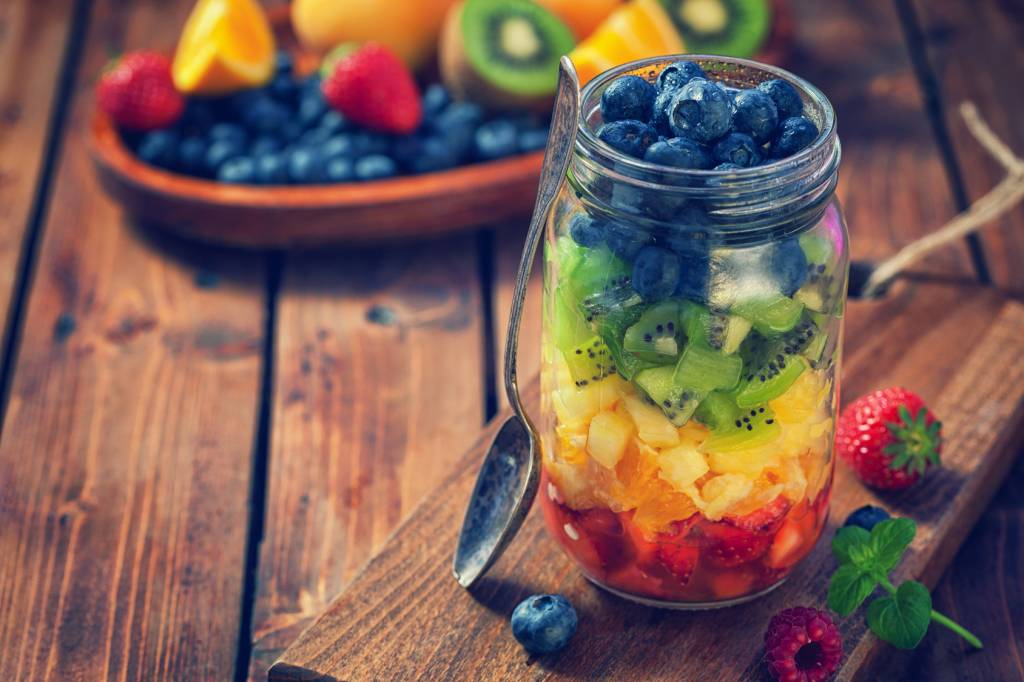 Foods rich in vitamins, minerals, carbohydrates, fats, and proteins include nuts and seeds, beans, lean proteins, and fresh vegetables and fruits. Consume a fiber-rich diet. Whole grains, nuts, and oats are a few of the many sources of fiber. Supplements are helpful when seniors must avoid certain foods.
Along with eating a diet packed with nutrients, seniors should stay properly hydrated. Older adults require at least eight 8-ounce glasses of fluids daily. If drinking water lacks zeal, seniors should consume other liquids, like soups, juices and teas, or eat water-laden fruits and veggies.
3. Stimulate the Brain
Mental stimulation for the brain is like physical exercise for the body—both keep seniors in shape. Cognitive exercises help the brain create new connections and continue to grow. Mental exercise also improves brain processing, which is critical for people as they age.
Word games are fun ways for seniors to jog their memory and improve word recall. To prevent frustration and sustain interest, keep puzzles and games at a basic level (unless a senior has advanced skills). Strategy games, like chess, exercise both halves of the brain and improve problem-solving skills.
When retiring for the evening, seniors can devour books, like novels, audiobooks, or even simpler children's books, to improve cognitive ability. Playing musical instruments, knitting and sewing also improve older individuals' hand-eye coordination, while simultaneously offering a mental workout.
4. Socialize
Socialization becomes even more important as people age. The level of isolation tends to rise in seniors, since they are more likely to have lost spouses, friends, and family members. Connecting with people helps ward off depression, reduces anxiety, and helps seniors rediscover meaning in life.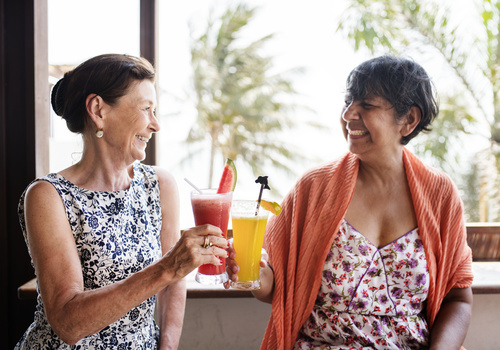 Senior citizen groups at community centers and senior friendship clubs in local towns link older adults with others of the same age. Clubs may be general interest or be geared toward knitting, bridge, photography, or golf. Seniors can also mingle with others via social networking sites, like Facebook or Meetup.
Volunteering keeps seniors socially engaged in their community. Soup kitchens, libraries, and foster grandparent programs welcome volunteers, especially seniors who are ready to lend a hand. Volunteer opportunities give seniors a meaningful chance to meet new people and contribute to their community.
5. Sleep
A quality night's rest is important, especially for seniors. Without at least seven to eight hours of undisturbed sleep per night, older people are apt to become irritable, depressed or have memory issues; seniors who lack adequate sleep are also known to experience an increased risk for falls.
Bedtime routines, such as getting to bed and waking at the same time daily, help prevent insomnia. An ideal sleep environment includes a darkened room, a cool room temperature and a bedroom without digital devices (emitted light waves from computer screens can arouse the brain when trying to fall asleep).
6. Prevent Illness and Injury
Seniors who take preventive measures to stay healthy often succeed in achieving their goal. Routine health checkups, like vision screenings and physical exams, as well as getting an annual flu vaccine are ways that seniors may optimally manage their health.
Falls, which are more prevalent in the senior population, may be prevented. Strength and balance training, improving vision, as well as the proper use of assistive devices, help keep falls at bay. Conducting a fall risk assessment that evaluates hazards in the senior's home prevents physical injury.
7. Reduce Stress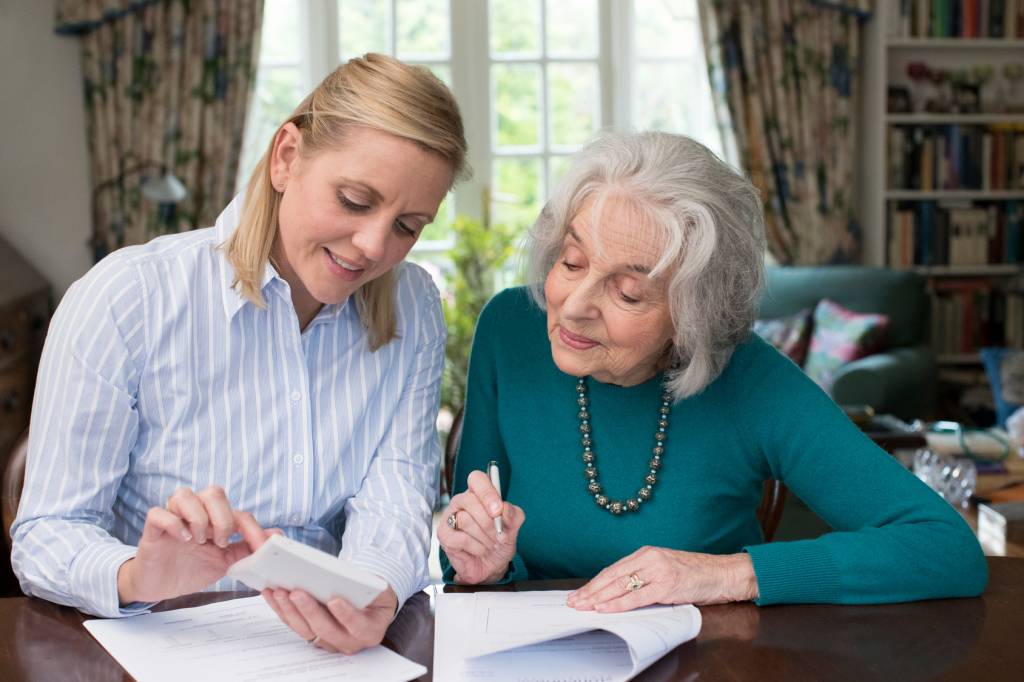 Aging brings with it a new set of concerns, like fears about losing independence or financial issues. Seniors who establish a support team are better able to cope with life stresses. Identify helpful resources, like social service groups, family members or caregivers, who can be depended upon in a crisis.
Extra Help for Healthy Aging
Healthy aging is within reach. Seniors who remain proactive throughout their lives by adhering to healthy routines benefit emotionally and physically. While some seniors are able to remain independent, those who rely on others for their daily needs can dependably turn to a senior care agency, like Assisting Hands Home Care.
Home Health Care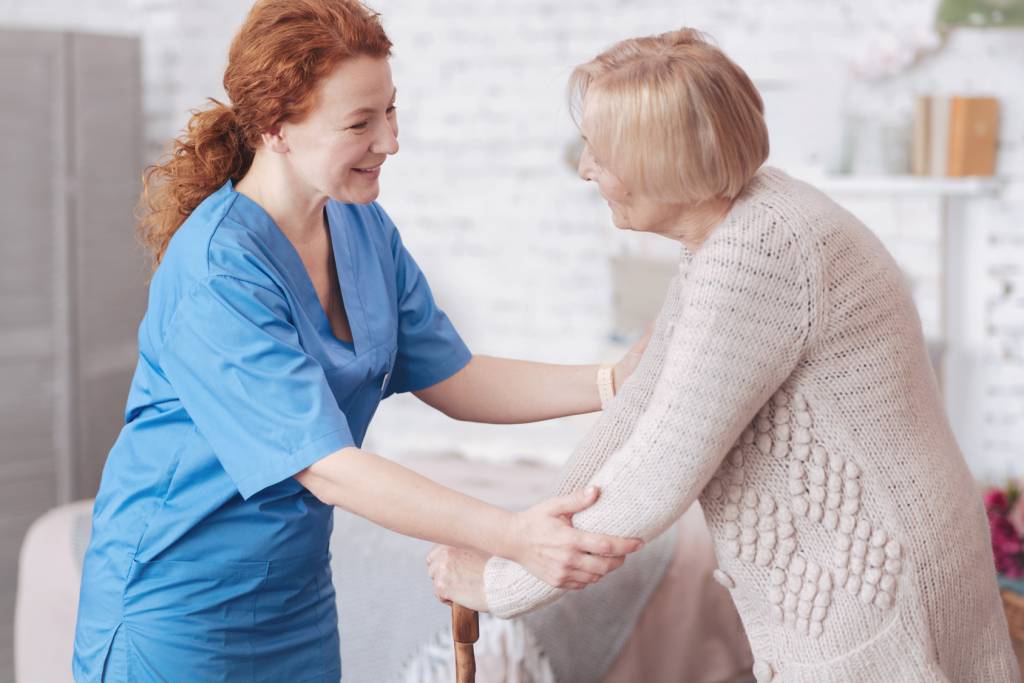 Compassionate, in-home care services from Assisting Hands Home Care include help with the activities of daily living, like bathing, grooming and eating. Caregivers also provide transportation for doctor's visits, social activities or grocery shopping. Professional caregivers offer invaluable companionship, help seniors stay mentally alert through games and accompany the elderly on walks.
Our non-medical services range from respite care to 24-hour care to live-in care. Alzheimer's care and dementia care are niche services offered through Assisting Hands Home Care. Our care management team will meet with the family and senior to develop a tailored care plan to meet your loved one's needs.
Get a Free Consultation
Assisting Hands Home Care is dedicated to serving the elder populations and their families in Schaumburg, Illinois. Give us a call at (847) 448-0844.