When you're caring for aging parents, sometimes difficult decisions must be made. When their health starts to become challenging, it's hard to know where to turn for information. You know they need help, but you don't know where to start. You're not the only one in this situation. As the Baby Boomer generation ages, more and more families find themselves dealing with older family members who have health issues. To make sense of this demanding time, here are a few things to keep in mind that will help ensure excellent care for your older family members with the least amount of stress for everyone involved.
Don't quit your job without careful thought.
Trying to manage senior care for a family member and a job can be exhausting, especially if you still have children at home. It might be tempting to quit your job and devote yourself to full-time caretaking, but that might not be the best decision for all involved. Don't make any quick decisions in the heat of the moment; take time to think it through. You may not have the temperament or physical skills necessary to provide the required care. Losing your income may have a detrimental impact on your family or the caregiving situation. Quitting may have an impact on your retirement portfolio or future employment.
Create a budget for caregiving.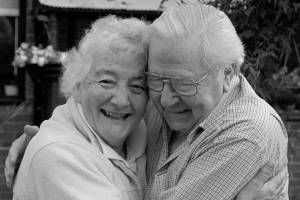 Once you've established that there's a need for senior care services, immediately work out a budget for it. You want to ensure that there will be enough money in the future to pay for it, and for other expenses as they arise. Determine where incoming money is going and see how much it costs for in-home, assisted living, and other types of care. Once you have a budget and know associated costs, you can begin looking at other resources and see what's available in your area.
Check out free and low cost resources & senior activities.
There are many short- and long-term care options available that will help control caregiving costs. Many cities have free and low cost activities for seniors, such as adult daycare services or other leisure events. They often send a bus to pick up participants in the mornings and bring them home in the afternoons, giving caregivers respite time. You can find more information about activities like these at senior living fairs and by visiting a senior care agency.
Weigh the advantages of keeping a parent in his home.
While some parents may be excited about moving into a retirement community and giving up house work and yard work, yours may insist on staying at home as long as possible. It may be possible, and economically viable to do so, with some safety additions. Bathtubs may need to be fitted with handles and carpeting on stairs should be checked to make sure it's not loose. Ask neighbors to check in daily to avoid those horror stories from the news about injured people lying in their homes for days. A meal delivery service ensures proper nutrition and cuts down on trips to the grocery store and cooking accidents. A visiting nurse or other type of in-home care can provide regular health visits.
Check into professional help.
You may feel like you're the only one who can manage the caregiving for your elder parent, but you don't have to do everything on your own. The field of elderly care has improved over the years and as Baby Boomers age, they demand and receive better service. There are several levels of professional service to fit every level of need and budget. Using a small amount of help from a home care agency may allow a loved one to avoid moving into a facility and will ease the stress and strain on you.
Discuss legalities in advance.
Although it's a difficult talk to have, it's vital to make several decisions in advance, before disease or injuries make a discussion difficult or impossible. Find out your parent's wishes regarding advanced health directives (a "living will"), the locations of important documents like financial paperwork and a regular will, and any requests for funeral arrangements. If any of these decisions have not been made, this is the time to make them, before it's too late and things must be decided quickly, or before dementia takes away your loved one's ability to make decisions.
Look into a support group for yourself.
You can't care for an aging parent if you don't take care of yourself too. Look into a support group for people who are caring for aging parents; many of them offer respite care for parents during meetings. These meetings offer the opportunity to share information, tips, or just be around other people who have similar experiences. Be sure to get enough sleep, eat well, and exercise too. Caregivers are notorious for caring for everyone but themselves.
Learn the signs that indicate the need for long-term care.
It's hard to know when a loved one may need to leave their home and move into a long-term care facility. It's a difficult decision that you may have to make in conjunction with their doctor. One indication that it's time can be signs of physical deterioration, such as losing weight or injuries. Any signs of increased mental confusion should be an immediate reason to consider long-term care.
Caring for the ones who cared for you as a child is difficult. When it becomes too much to manage on your own, the caring professionals at Elderly Homecare can assist them with daily activities so they can stay in their own home for as long as possible. All of our caregivers are carefully screened, so you can trust the people who are with your loved ones. We'll give them as much or as little assistance as they need so they can keep living the life they love.