Millions of Americans provide daily assistance to elderly family members or friends to help them remain in their own homes and communities for as long as possible. Caregiving, however, is a physically and mentally demanding job that can take a serious toll. Juggling caregiving responsibilities with one's own needs, obligations, and commitments, especially for a long time, can result in excessive stress and caregiver burnout.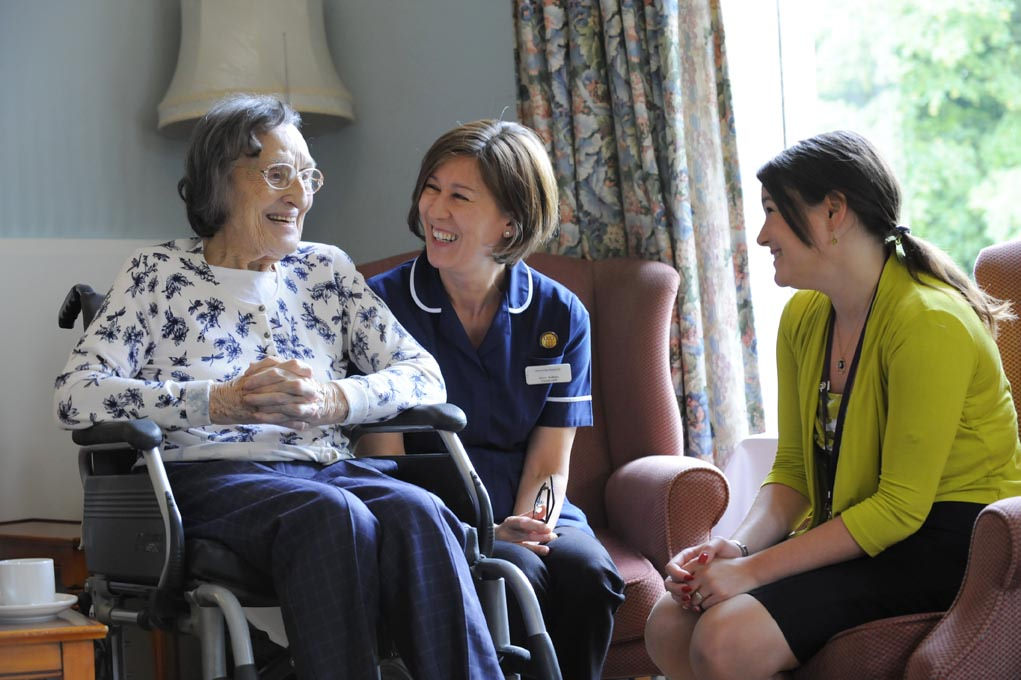 There are limits to everyone's endurance, available time, and energy – even the most dedicated family caregivers cannot cope on their own. Help is critically needed.
This is where respite care comes in. It provides caregivers the opportunity to step away and take a break, so they can have some personal time, restore their energy, and take care of their own lives. Respite care takes some of the burden and stress away and allows caregivers to relax and recharge with the peace of mind that their elderly loved ones are safe and well cared for. This helps improve the well-being and quality of life of both the caregiver and the senior and has a lot of positive long-term effects.
Respite care is an extremely convenient and beneficial temporary care option – it can last anywhere from a few hours to a few weeks, can be provided on a recurring or case-by-case basis, and can take place in the home or at a specialized facility, depending on the needs and preferences of the elderly and their family caregivers.
What is Respite Care?
So, what does respite care mean? It is a service that provides relief to primary caregivers by temporarily taking over caregiving duties and enabling regular caregivers to take some time off and balance their own lives. The official respite care definition is provision of temporary care to a sick, elderly, or disabled person.
Whether it's for just a few hours a day or a few days a week, respite care gives family caregivers some time for themselves and prevents them from becoming physically exhausted, emotionally drained, or even burned out. What's more, it provides a break from the typical care routine, allowing primary caregivers some down time and giving seniors the opportunity to have different experiences, while receiving quality care from experienced and properly trained individuals.
In some cases, a senior may need only a minor amount of care – such as helping with errands and household chores. In other situations, the older adult may require comprehensive care and assistance with all instrumental activities of daily living.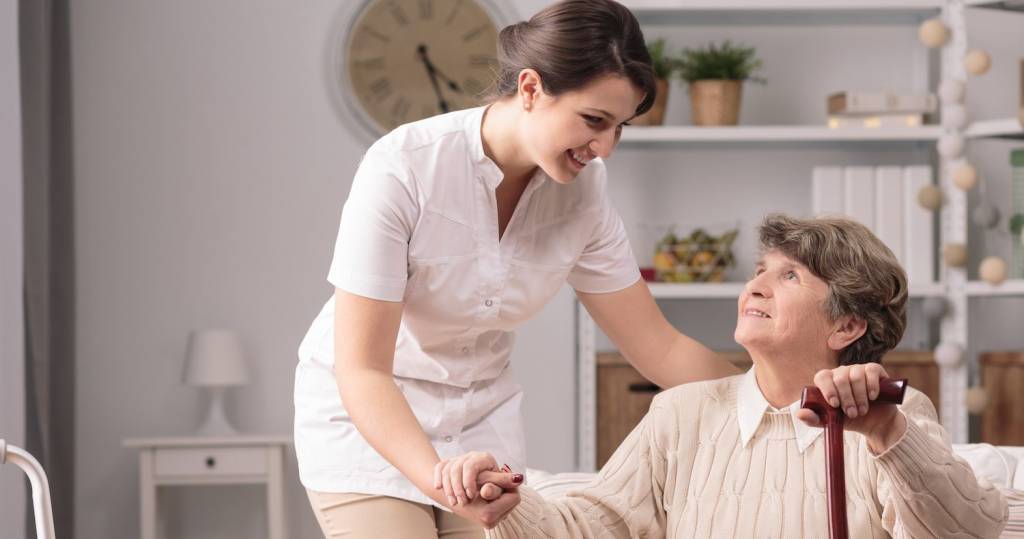 The needs of family caregivers also differ considerably – some need help on a day to day basis, while others need someone to care for their elderly loved one while they travel or deal with important assignments, etc.
Respite care is flexible. It can be customized to fit the needs and preferences of the involved individuals and can include as much or as little care as required. It is available at various times of the day and for various lengths of time. Family members can choose when to use the service and what type of care they need.
Since every person's situation is different, elder care agencies provide a wide variety of respite care services and work one-on-one with families to find the most appropriate care solution.
Respite care can take many forms, but the basic idea remains the same – temporarily leaving the responsibility of caregiving to someone else, so the primary caregiver can take a break to rest, travel, handle chores, spend time with their immediate family and friends, etc.
Types of Respite Care
Respite care services can include personal care (such as assistance with dressing, eating, and bathing), different services around the home (such as preparing meals, cleaning up, and washing clothes), and companionship (such as holding conversations, playing games, and going out for walks). It is even possible to find respite workers with skilled care licensing who can provide assistance with physical therapy and medication.
Many senior care agencies provide specialized respite care as well:
Respite care for stroke patients;
Respite care for people with disabilities, etc.
Respite Care Options
There are both in-home and out-of-home respite care options available to family caregivers and their senior loved ones:
1) In-home respite care – In home respite care is provided in the senior's home, either occasionally (as needed) or on a regular basis. The services may last for a few hours, an overnight, a weekend, or a few weeks. This popular respite option enables the elderly to remain in their own homes (where they feel safer and more comfortable) and still receive quality care. In-home services include: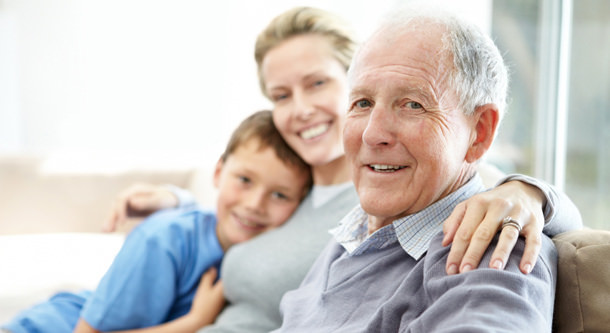 Personal care services – assistance with feeding, dressing, grooming, bathing, and using the bathroom;
Homemaker services – assistance with housekeeping, shopping, and meal preparation;
Companion services – assistance with recreational and social activities;
Skilled care services – assistance with medical care.
2) Out-of-home respite care – Out-of home respite care is provided in specialized facilities:
Adult day care centers are designed to provide care and companionship to the elderly in a safe, supportive, and cheerful environment. Planned activities promote well-being through social interaction and engagement. The centers operate during daytime hours (from seven to ten hours a day), Monday through Friday (some offer weekend and evening hours, as well) and provide meals and afternoon snacks. This respite care option gives family caregivers the freedom to go to work, handle personal matters, or just relax while knowing that their aging relative is properly cared for;
Residential respite care takes place in group homes, nursing homes, and other specialized facilities – seniors can stay in the residential facility overnight, for a few days, or for a few weeks. This care option allows family caregivers to take an extended break or vacation while their senior loved one stays in a supervised, safe environment, designed to meet individual needs. Residential facilities provide both planned and emergency overnight services.
Benefits of Respite Care for Elderly
Respite care has a number of benefits for both the caregiver and the senior being cared for:
1) Benefits of respite care for caregivers:
Respite care brings in outside help and support that allows the family caregiver to take a step back with the peace of mind that their senior loved one is well cared for. During the much-needed break, the primary caregiver can rest and relax, take care of their own needs and handle their other responsibilities, spend time with other family members and socialize with friends, replenish their energy and motivation, and balance their own life and relationships;
Respite care can help family caregivers maintain or rekindle their hobbies and interests and preserve their own identities;
Having time apart helps refresh and rejuvenate the relationship between the senior and their family caregiver – the older adult will usually appreciate their caregiver more when they return from the break.
2) Benefits of respite care for the elderly:
Respite care allows seniors to interact with different people or to be in a group of their peers who have similar interests. This helps reduce feelings of isolation and depression and gives the elderly something to look forward to. The chance for socialization is particularly important if the caregiver and their senior loved one are stuck at home together 24/7 – it's not healthy to spend every hour of every day with the same person, especially in a frustrating and stressful caregiving environment;
Respite care programs give the elderly a chance to participate in various enjoyable activities, designed to match personal abilities and needs;
The primary caregiver comes back relaxed and refreshed and is, therefore, able to provide better care to their senior loved one, reducing the risk of frustration, abuse, or neglect. (The patience and compassion of a stressed and exhausted family caregiver may wear thin and they may find it harder to connect with their elderly loved one. After a break to recharge, though, they'll feel more energetic, focused, and reinvigorated about their caregiving role.);
Respite caregivers with previous experience and/or professional training can bring a fresh pair of eyes to a senior's daily routine and may offer tips on different ways to handle certain caregiving tasks. Their assistance can also help reduce health emergencies as the elderly are being looked after by more knowledgeable individuals.
All in all, respite care benefits both parties when it comes to socialization, well-being, and quality of life.
Respite Care Costs
The cost of respite care varies significantly based on the types of services required and the amount of time for which the care is provided. The more specialized care a senior needs and the longer the respite period, the higher the cost will be. Also, respite care is usually more expensive in areas where the availability of respite workers is limited.
How Much Does Respite Care Cost?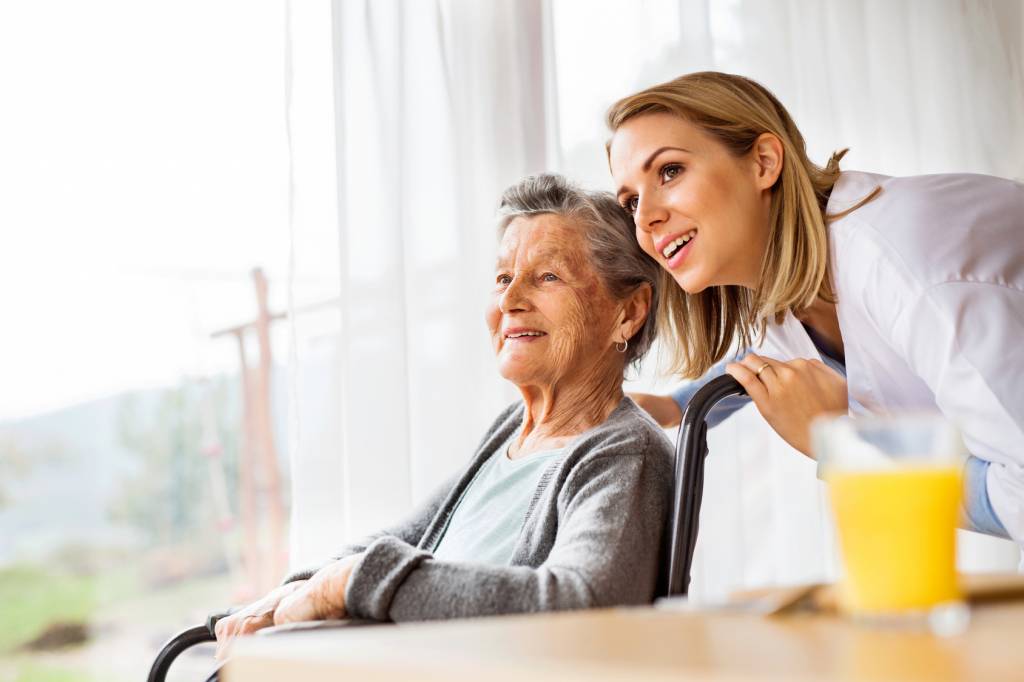 Out-of-home respite programs and group respite services are usually more affordable, with an average cost of $10-$20 per hour. In-home respite care, where a trained professional comes to the senior's home and provides one-on-one care, costs more – from $20 to $35 per hour:
In-home respite care – The cost of in home respite care depends on the number of hours or days of service the patient needs and the extent of care required. The cost ranges from $15 to $40 per hour for intermittent help and from $120 to $200 per day for live-in care;
Adult day care – The average cost of adult day care services is about $50-$150 per day;
Residential respite care – Nursing homes and other specialized residential facilities offer short-term respite stays on an hourly, full-day, overnight, or extended basis. The cost can vary from $100 to $250 per day, depending on the type of care required.
Who Pays for Respite Care?
Generally, Medicare doesn't pay for respite care services, but some federal and/or state programs may provide financial assistance:
Insurance usually only covers respite care if the care providers are licensed medical professionals, such as nurses. Long-term care insurance policies, however, can pay for a number of respite care services;
Different state agencies have funds that help qualified people pay for respite care;
Veterans Affairs benefits pay for up to 30 days of respite care a year for veterans and spouses of veterans;
SSI disability recipients may be eligible for benefits that cover the cost of respite services.
When considering respite care, be sure to check with your local Area Agency on Aging or the ARCH National Respite Network and Resource Center for more information.
How to Get Respite Care
If you're feeling stressed or overwhelmed by your caregiving responsibilities and need a break, or if you just can't always be there for your senior loved one, you may want to consider respite care for your elderly relatives – the experienced respite caregivers will ensure the safety and well-being of your aging relative and will bring some much-needed diversity to their daily routine, and you'll be able to recharge and take care of your own life.  Just make sure you find a licensed, experienced, and trustworthy respite care provider:
Consider yours and your senior loved one's particular needs and the amount of respite time required;
Ask for references, conduct an internet search, and find out who the most reputable respite care providers in your area are;
Call three or four elder care agencies that seem to best suit your needs to see what they have to offer;
Follow up with an in-person Interview – discuss the details of your situation (specific care needs, hours of respite service, etc.), your requirements and preferences, the cost of respite care, and any concerns you might have with the potential respite caregiver;
Check the credentials of the elder care provider and make a criminal background check;
Choose the right respite caregiver for you and your senior loved one, make an offer, and sign a contract.
Respite Care Services
If you need respite care for elderly in the Batavia, IL area, Assisting Hands Home Care is there for you. You will be able to rest, spend time with family, and focus on your career while one of our licensed and experienced respite caregivers provides your senior loved one with effective, compassionate care. We will take the time to understand the care needs of your aging family member and will create an appropriate care plan so you can take some time off knowing that your loved one is safe and well cared for.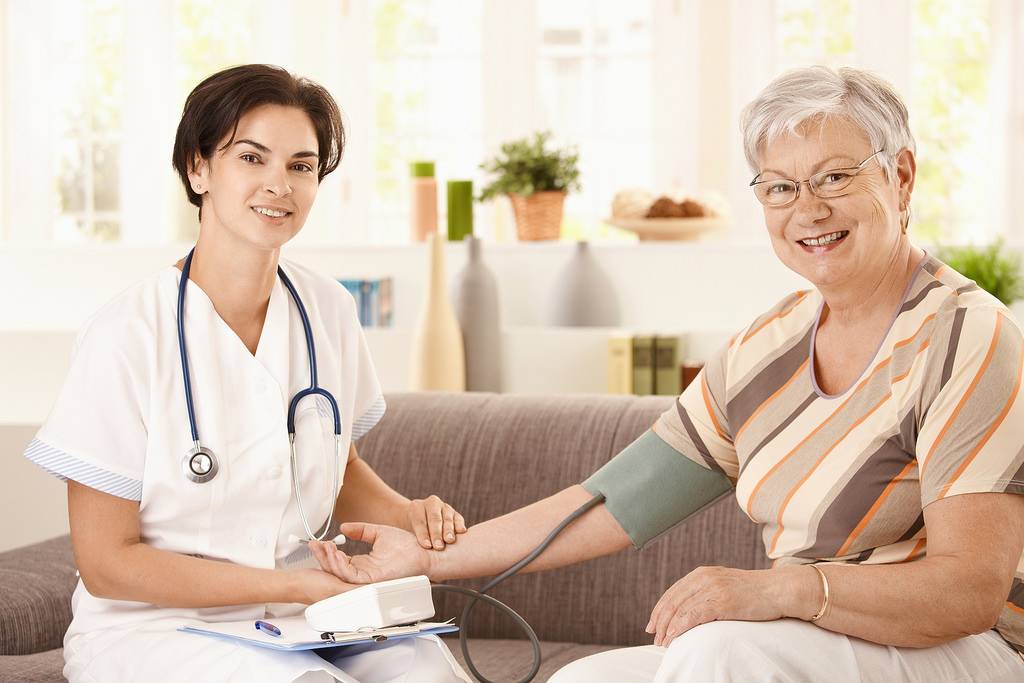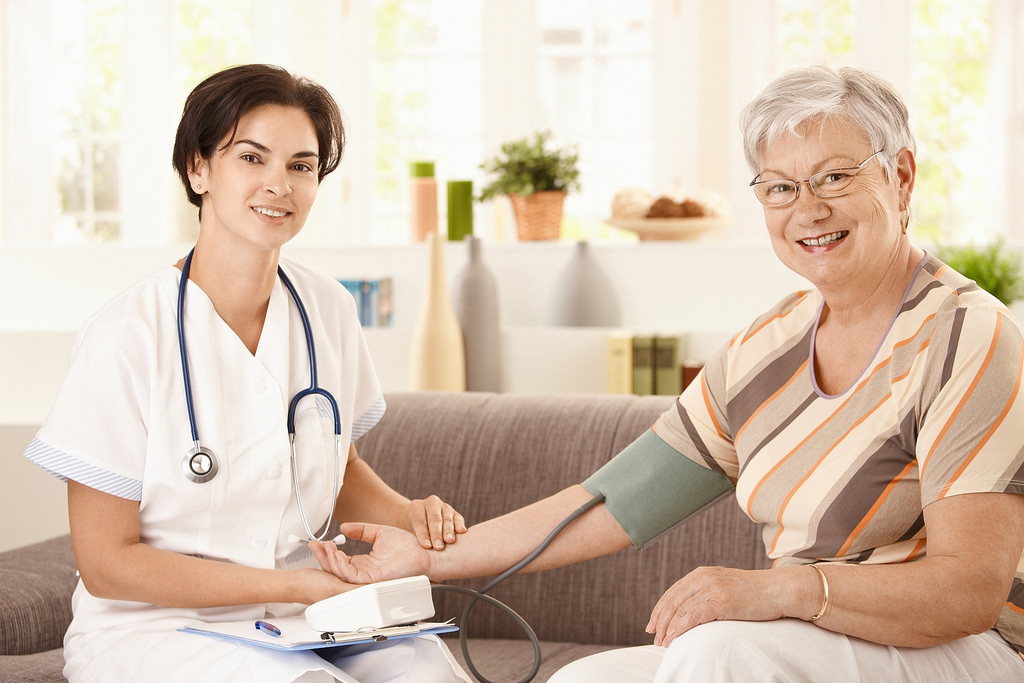 Call Assisting Hands Home Care at (630) 332-2203 to learn more about our quality respite care services in the Aurora, IL and the surrounding area.