November is Alzheimer's Awareness Month and National Family Caregivers Month, when people who care for loved ones incapable of looking after themselves are recognized for their dedication and selflessness. Millions of Americans balance the responsibility of caring for elderly parents or ailing spouses/partners with the demands of their careers and raising their own children. National Family Caregivers Month is a time to show appreciation and acknowledgement for their self-sacrifice and hard work – and offer support as possible.
Caregiving is an exacting and disheartening job that can take a serious toll. It requires a lot of time and effort and can take over other important areas of life. Long-term family care results in great physical and emotional exhaustion and impacts the families, careers, and personal health of the caregivers. While acting selflessly to bring comfort and stability to loved ones is an admirable gesture, turning caregiving into an affliction does not benefit anyone – caregivers need support and decent breaks, so that they can stay healthy, keep their own lives on track, and provide better care for their relatives.
Since National Family Caregivers Month is meant to raise awareness of family care issues and honor the efforts of family caregivers, it's time to give some thought to the importance of family caregiving and consider different ways to lessen the burden of caring for aging (or ailing) loved ones.
Effects of Family Caregiving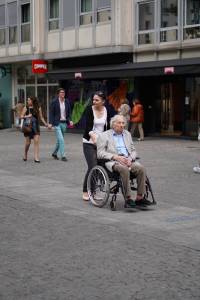 Most people take the role of family caregivers out of love and compassion – they want to ensure a calm, comfortable, and enjoyable life for their elderly parents and help them get through their days as easily as possible. They know they're needed and rush to aid, without pondering the impact this will have on their own lives. The difficult weeks, months, and even years of caring for another person, however, can have lasting consequences on the relationships, careers, and well-being of the caregivers:
The increased responsibilities lead to physical exhaustion and lack of personal time. As a result, family caregivers cannot focus on their own work, complete their household chores, and spend quality time with their spouse/partner, children, and friends;
Family caregivers usually experience high levels of stress and consistent lack of sleep. This contributes to fatigue, emotional distress, and poor health;
Family members often feel frustration, helplessness, and depression seeing their loved ones turning into shadows of their former selves and being unable to improve their condition. They may be torn between grief and anger, obligation and exasperation, desire to follow their own dreams and goals in life and fear of what might happen if they're not there to provide care and companionship to their relatives. This may cause severe anxiety and resentment of the situation.
People's lives and plans for the future are likely to be upended when they enter a long-term commitment to provide care for another person – they may need to quit their jobs, lose their own health coverage and/or social security benefits, create tension in their own families, or experience other kinds of problems and challenges.
The great mental, physical, and emotional strain eventually takes its toll and not only affects the lives of the caregivers, but also the quality of care being administered. Even the relationships between caregivers and care recipients may deteriorate considerably.
It is, therefore, very important that family caregivers find some respite and get the chance to live their own lives even with the additional responsibilities they have assumed.
Respite Options for Family Caregivers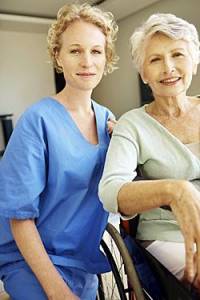 There are limits to everyone's endurance, strength, time, and abilities, so even the most dedicated and compassionate caregivers start needing help at some point. And help is easily available – respite care, adult daycare, in-home care, overnight care, and other similar options allow family caregivers to take a break and recharge with peace of mind knowing their loved ones are safe and well cared for.
Respite care, in particular, is a very convenient and beneficial short-term care option – it can last anywhere from a few hours to a few weeks, can be provided on a recurring or case-by-case basis, and can be used both at senior living communities and in the home. Since every person's individual needs, financial status, and medical situation are different, elder care agencies provide a wide variety of respite care services and work one-on-one with families to help them find the most appropriate care for their loved one. All services are flexible and completely customizable to meet every need and demand.
At Assisting Hands Home Care, we strive to provide optimal caregiving services, so you can get the much-needed break you deserve without worrying for the well-being of your loved one. You can use our effective, affordable respite care services as frequently or infrequently as you want to. We can provide assistance with daily routines and personal hygiene, meal preparation, light housekeeping, errands and transportation, etc., as well as overall care management and Dementia and Alzheimer's care. Our courteous respite caregivers are richly experienced and highly trained to provide excellent care, emotional support, and friendly companionship. They show compassion and respect to the elderly and engage them in enjoyable pastimes and interesting conversations to keep your loved ones mentally challenged, socially active, and happy.
If you need caregiver respite or want to learn more about home care services, call us at (847) 796-6685 to get additional information, schedule an appointment, and/or discuss your concerns with our knowledgeable senior living advisors.