Assisting Hands creates a company culture by bringing franchise owners together for an annual retreat that allows them to network with other owners in both a professional and personal manner. Essential part of FEAR (Franchise Education and Adventurous Retreat) is participating in the HUNGER PROJECT – a global, non-profit, strategic organization committed to the sustainable end of world hunger.
The goal of FEAR Hunger Project 2018 was packaging 25,000+ meals in one hour. Watch the video.
Assisting Hands Home health care offers our elderly and senior clients personalized non-medical caregiving services in their homes, providing them with an option to maintain quality of life and safely avoid falls, medication errors and Alzheimer/dementia concerns.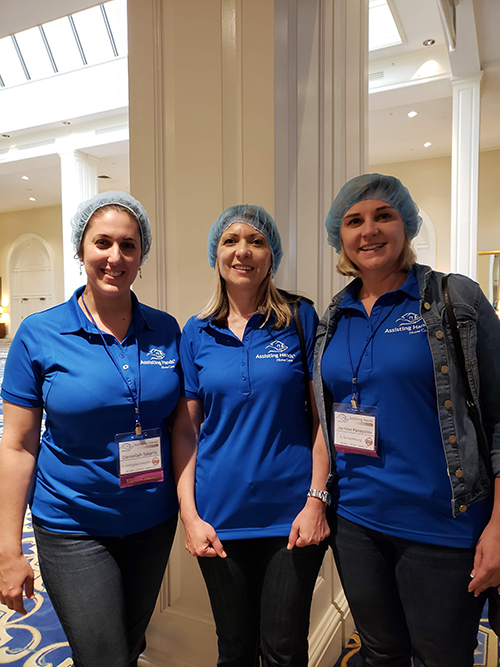 Daniellah Salario, Assisting Hands Arlington Heights, with Daniela Momtcheva and Jasmine Panayotov, Assisting Hands Schaumburg