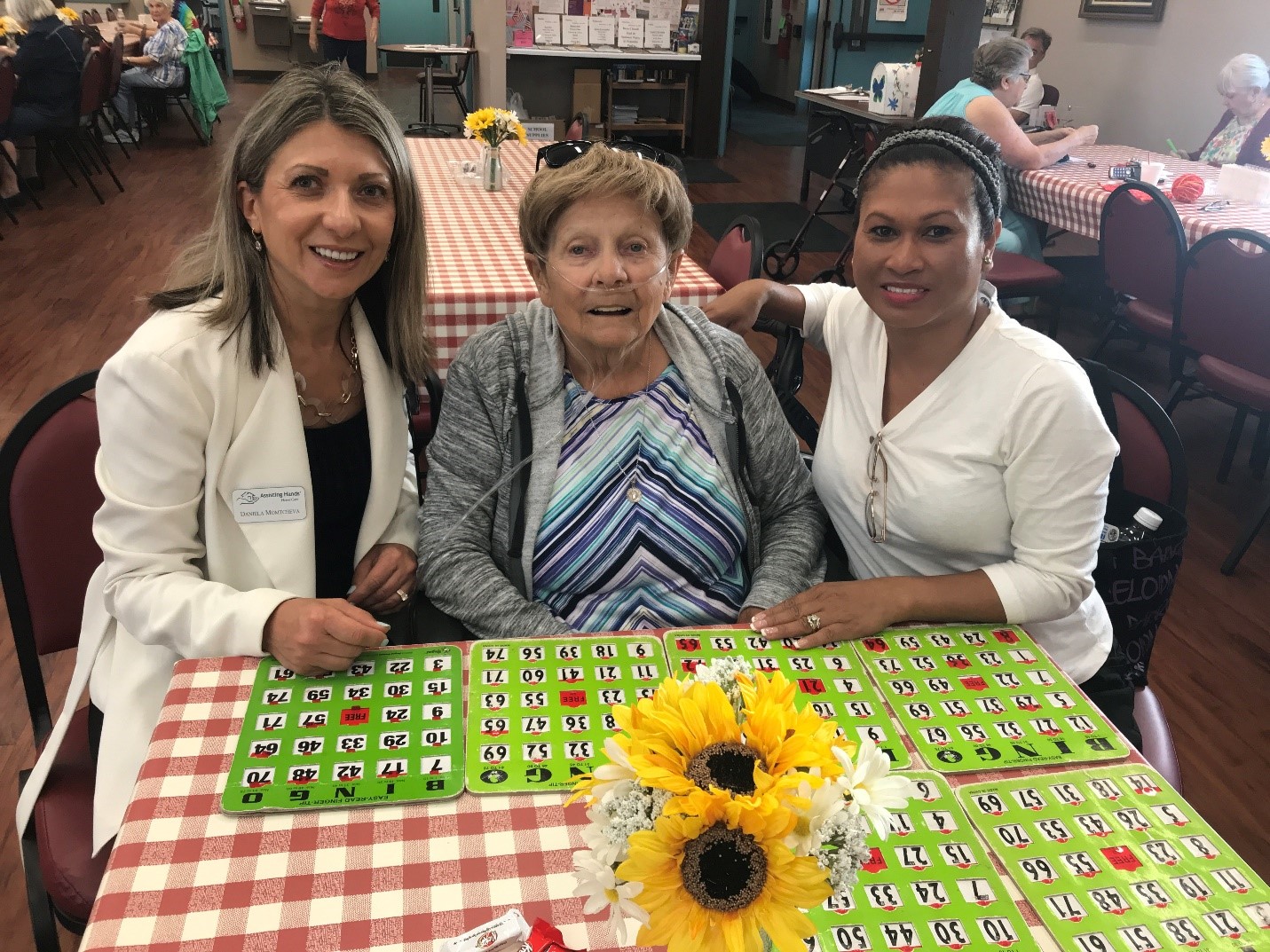 Assisting Hands Home Care of Schaumburg had the pleasure of sponsoring bingo at The Barn in Schaumburg on August 28th. One of our clients loves bingo and has been going weekly for over five years. She now goes with one of our dedicated caregivers, Luz, and they enjoy playing the day away.
Sponsoring Bingo
Our home care agency had also sponsored bingo for the Schaumburg Police Department, and the Schaumburg Fire Department had representatives that reviewed fire safety procedures for seniors. We would like to extend a huge THANK YOU to everyone that attended, we had a bunch of fun and hope you did too!
Contact Us
What are your favorite events and activities? Let us know and we would love to support them! Give us a call at (847) 857-6166 for more information.