While traveling may be a nice relief from your normal everyday life, the process of it can be a hassle. This can especially be the case if you are traveling with senior citizens. When traveling with seniors, there are things you need to consider to ensure they can travel safely and comfortably.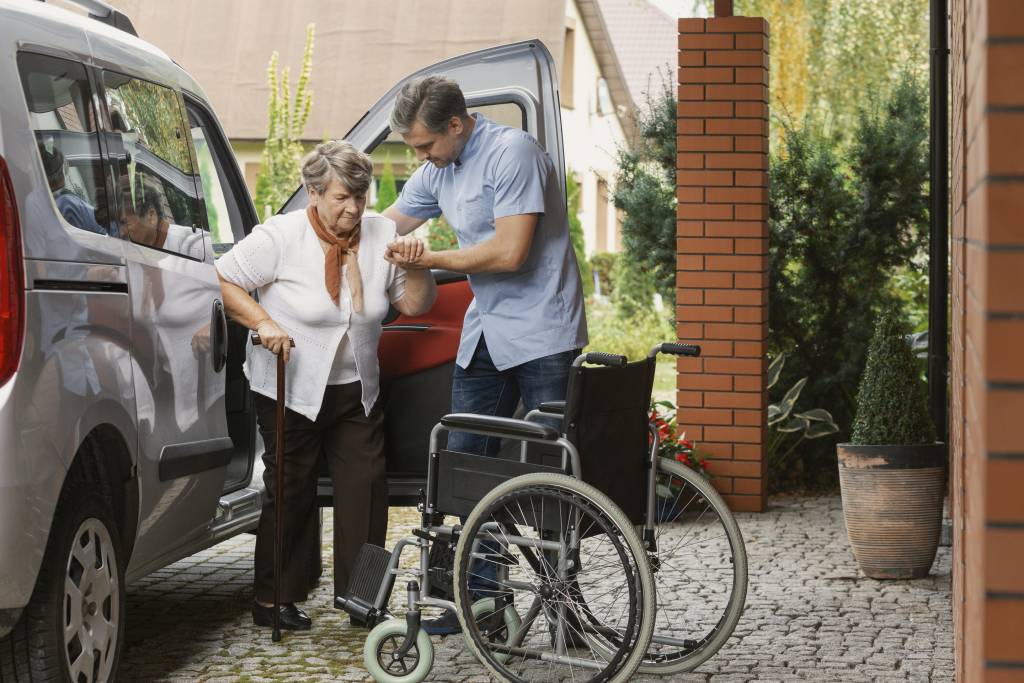 Seniors, for example, may need to consult their doctor before travel arrangements can be made, as they may have conditions that complicate the traveling process. If they can travel, you may need to inquire about things like accessibility and wheelchair use and make sure your arrangements can accommodate your elderly loved one's needs.
But traveling does not need to be an inconvenience. If you take the time to prepare yourself and your party ahead of time, especially when traveling with seniors, you can make it to your destination with minimal or no trouble.
Continue reading for some tips on the best ways to travel with an elderly parent or other loved one.
What to Do Before Traveling
Visit the Doctor
For seniors, it is always a good idea to make an appointment with their physician if they want to travel. Many elderly individuals have medical conditions that can make traveling a risky activity, especially if the destination is a foreign one. Furthermore, seniors naturally have weaker immune systems, so a different environment may have a negative effect on their health. Make sure your elderly loved one will be safe during the trip by taking time to visit their doctor.
Your elderly parent's doctor can provide guidance on the health risks traveling might present and what they may need to be mindful of to reduce their risk. Additionally, a doctor's visit provides seniors with the opportunity to get necessary medications so that they have enough when they are away.
Get Essential Medications
Once you have acquired your elderly loved one's necessary medications, double check that there is enough to last for longer than the trip's length. Complications can arise at any moment and you do not want to be away from home with your senior relative if they run out of their medication. It is better to have more than enough medicine than to run short.
When traveling, it is best to keep the medications in their original bottles. Pack them away in your elderly loved one's carry-on bag, never store the medicine in a bag that needs to be checked. If the checked bag gets lost, seniors will be without essential medicine and replacement may be difficult or impossible.
Inquire About Special Services
Airports can be crowded, chaotic environments, making getting around the place difficult. This can be especially true if your loved one uses some sort of assistive device to get around. If your elderly relative is disabled and/or uses a wheelchair, walker, or other assistive device, then you should ask ahead of time about special services available to them.
For example, ask if there is a free wheelchair service or other similar guided service available so that you do not need to worry about whether your senior relative can successfully navigate the building. You do not want to make travel plans only to find out during the trip that your loved one's needs cannot be accommodated. This goes for the airport, hotel, and any other locations you will be during your trip.
What to Do While Traveling
Be Early
The earlier you get to the airport, the less of a hassle it will be to make your flight. You can get to the gate with more than enough time to spare and relax before it is time to board. You will especially want to be early when traveling with seniors in case they need special services or a little more time to move around and get to the gate.
Dress Appropriately
When choosing what your elderly parent should wear for the travel portions of the trip, make sure they are practical about their attire. While it is normal to want to be as presentable as possible, seniors need to make sure they are comfortable with their outfit. Their clothes should provide breathability and be easy to move around in.
Create a Lenient Schedule
Having a schedule in place for your trip can be a great way to help organize the various activities you and your party have planned. However, you do not want to create a schedule that is so strict that it stresses you and others out because there is no room for flexibility. When traveling with seniors, you may need to take more down time than intended.
If you are going to create a schedule, make sure it is lenient and accounts for everyone. Include activities that are appropriate for your elderly loved one but give them time to take a break so they do not miss out on anything.
Elder Care and Senior Companion Services from Assisting Hands
If your family is taking a trip but your elderly loved one cannot join, you want to make sure they have the care and company they need while at home alone. Assisting Hands can help through our senior companion care services in Park Ridge, IL, and the surrounding areas.
Within these services, our professional caregivers will not only provide in-home care, helping with things like activities of daily living and meal preparation, but also social companionship. This ensures seniors get the elder care they need to remain safe at home and have company so they do not get too lonely while the family is away.
Schedule a Free Consultation
Call (847) 796-6685 to get in touch with Assisting Hands regarding our elder care and senior companion services in Park Ridge, IL, and the neighboring Chicago suburbs.