Aging in place is the preferred living situation for 87 percent of people over the age of 65. It is no surprise that seniors choose to grow old in a familiar and secure environment, where memories are built and loved ones gather. You can transform a living space into a lifelong abode for seniors by making sensible home modifications.
What Modifications Reduce Slips and Falls?
Grab bars help prevent falls on the slippery, wet floors. Ideal placements should be near the toilets, by commodes and inside the showers. Grab bars help older individuals transfer to and from bathroom fixtures and exit into and out of showers.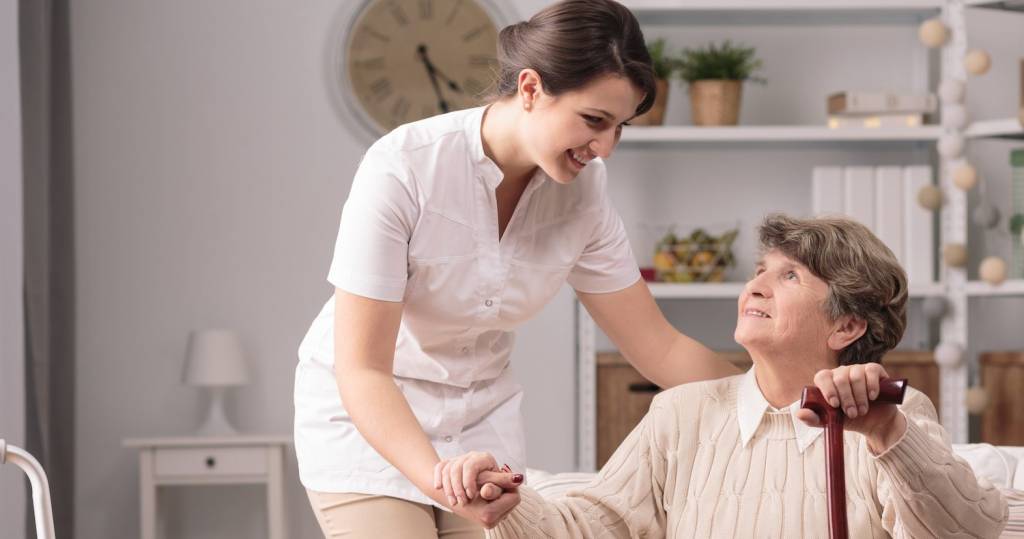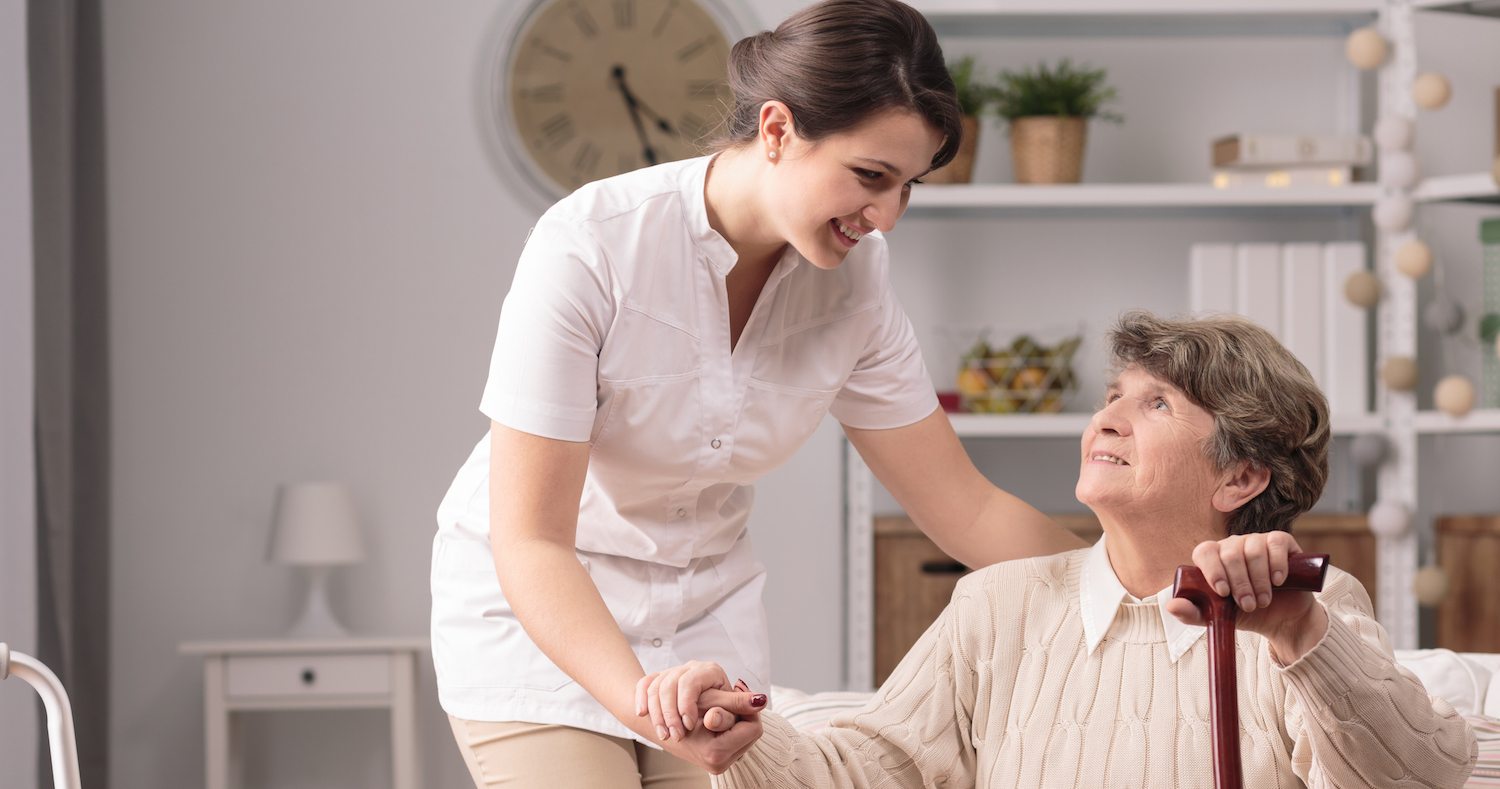 For some seniors, grab bars fail to ensure feelings of security when entering and exiting the tub. This may be especially so with seniors who experience frailty or mobility issues. Ease the daily activity of showering by updating the bath enclosure with modern, full-size doors that easily open and close.
Bedrooms are ideal places for installing grab bars. Seniors find grabbing onto bars while shifting out of bed helps them stay safe. Grab bars at the top of the stairs when a stair lift is installed are also helpful. Even the kitchen may be modified with strategically placed grab bars.
Purchase grab bars that are capable of holding at least 250 pounds. Numerous grab bar styles are on the market, from straight wall mount bars (which help provide stability in a shower bench) to the soap dish grab bar to portable bars to vertical supports, like floor-to-ceiling poles.
Additionally, slip resistant flooring is extremely beneficial in preventing falls. The Americans with Disabilities Act certifies a range of anti-slip bathroom flooring options. Existing bathroom flooring may be painted over with anti-slip coating, which typically endures for three to five years.
What Modifications Counteract Grip Issues?
Arthritis in the hands plagues many seniors and makes simple tasks, like opening a sink faucet, a hassle. Touchless faucets are one of two solutions. In addition to upgrading the faucets, consider switching door handles to levered ones. Opening doors becomes less challenging for those suffering from arthritic hands.
In people with hand weakness, the twisting and turning nightmare is a thing of the past when simple bar style handles or levers replace round kitchen cabinet knobs. Kitchen drawers should also be updated with lever-style handles for easy opening. Furthermore, exchange kitchen utensils with adaptive ones.
What Modifications Enhance Mobility?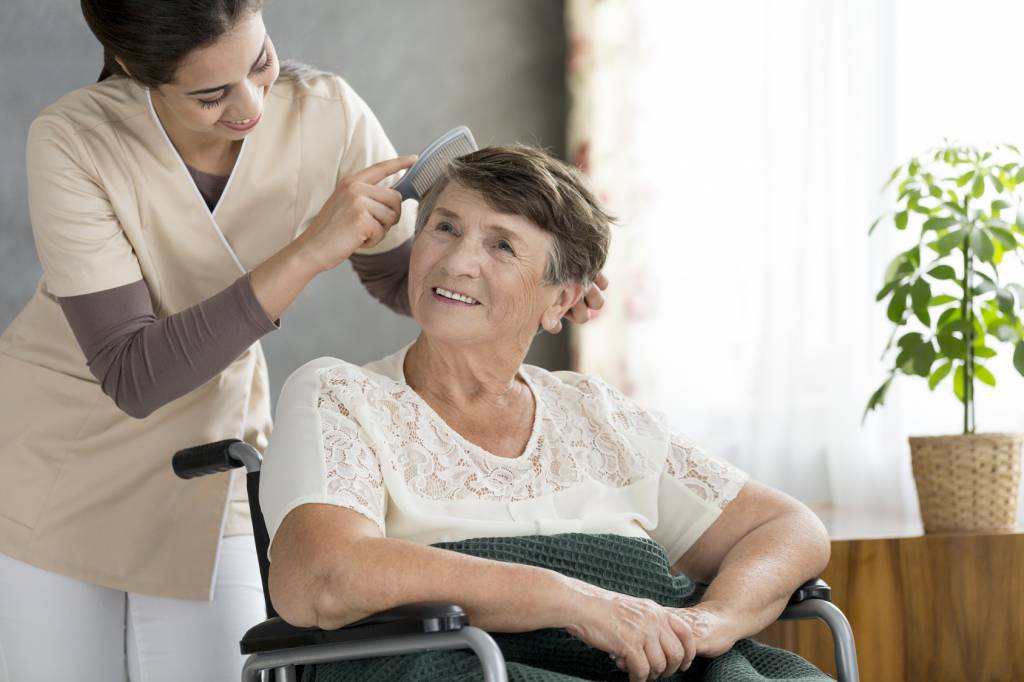 Ramps inside and/or outside the home offers hefty benefits to seniors who have trouble navigating steps or whose conditions prevent raising the legs. Even if aging loved ones do not use a wheelchair, ramps help seniors maintain steadiness. Where ramps are installed, handrails should be available to provide additional support.
Seniors who do rely on wheelchairs or walkers discover endless mobility conveniences and liberation where ramps are installed. Transitioning from one room to another becomes a safer, rather than a near-impossible, task. Ensure the ramp surfaces are slip-resistant and feature landings at the top.
Widening doorways is instrumental for seniors who utilize wheelchairs, walkers or other assistive mobility devices at home. Doorways are normally constructed to accommodate the width of an individual; however, a wider doorway gives wheelchair users the freedom to exit and enter with ease.
Climbing stairs poses as a challenge for people with mobility issues. Stair lifts offer great relief. Similar to ramps, chair lifts allow access to different rooms—like the ones on the second floor of the home. Seniors with general weakness or frailty also benefit when a garage lift is installed.
What Modifications Meet Vision Needs?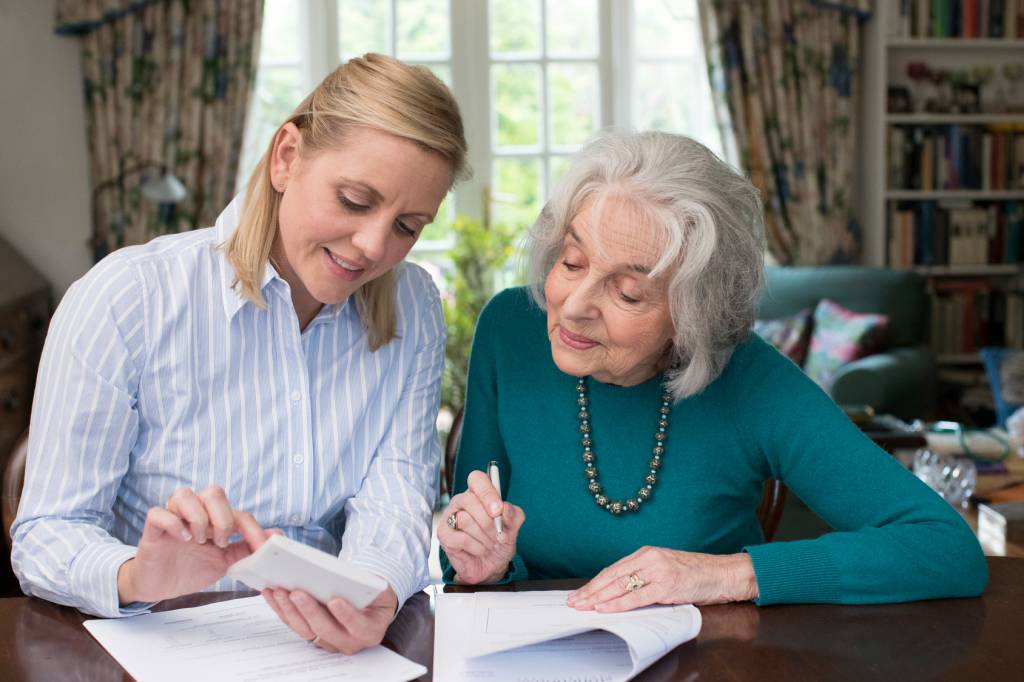 As seniors age, their lighting needs also adjustment. Older peoples' eyes require more light than those of younger folks. Halogen bulbs and similar cool lighting help seniors' eyes better differentiate colors. Consider adding additional lighting throughout the home, as seniors tend to occupy their abode significantly.
Dimmers allow seniors to adjust their lighting needs based on the time of day or activity. LED lights that feature dimmers control the color of a single light, making varying hues suitable for a wide range of daytime or evening activities, like crocheting, watching television, eating meals, or cooking.
What Modifications Support Independent Living?
Remote monitoring devices, home security technology, and wearable devices make it safer for seniors to live at home independently. Doorways fitted with sensors alert loved ones when a senior potentially needs help—for instance, if he enters but fails to exit after a specified length of time.
Sensors may be installed on medicine doors, alerting loved ones that the senior has taken her medication. Similar sensing technology includes pressure-sensitive mats, suitable along a bedroom floor, that alert a family member when the elderly individual steps out of bed.
With today's evolving technology, remotely controlling the blinds, entertainment systems and lights is easily done via a smartphone or remote control. Recent developments like these are increasingly available to families who want to experience the advantages of automating the home of a loved one.
Home Care for Seniors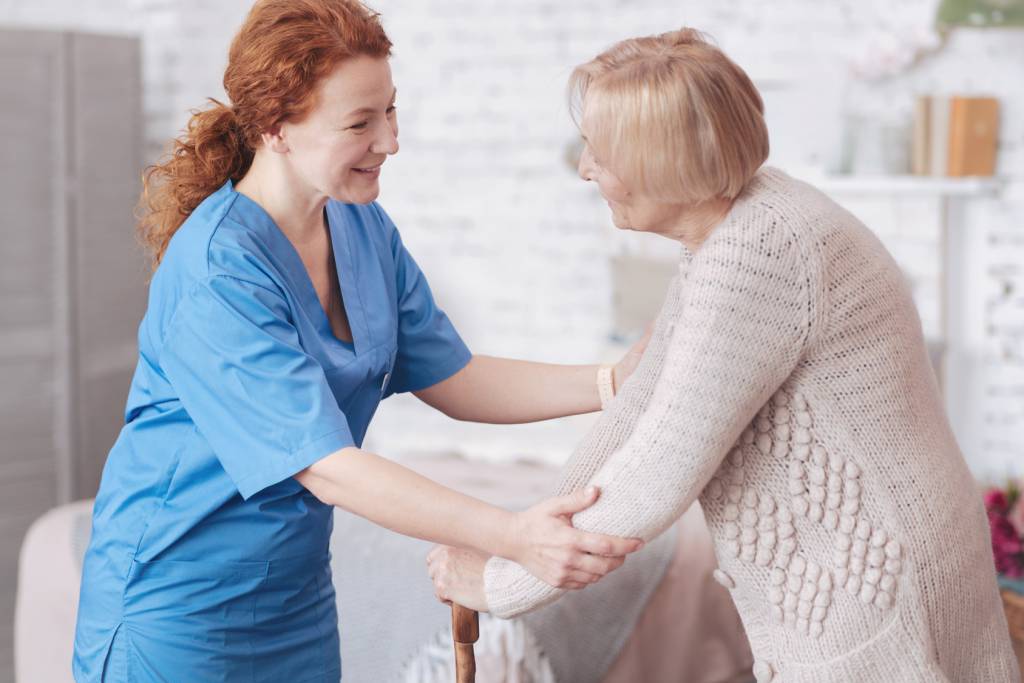 Transforming the home into a safe place is instrumental in helping seniors continue to live as independently as possible for the long term. An additional step in helping a senior live with dignity is enlisting the compassionate services of an home health care from Assisting Hands Home Care. Extra support may be as short as a few hours or as lengthy as several months.
Professional caregivers from Assisting Hands Home Care provide essential, non-medical home care to those in need, such as seniors, hospice patients, people with disabilities and those recovering from surgery. Care includes help with preparing meals, bathing, grooming and transportation, among a host of other tasks.
Caregivers are licensed and bonded to provide care recipients and their families with maximum peace of mind. Quality home care starts with a call to Assisting Hands Home Care. The reputable senior care agency serves the growing needs of families and care recipients in the Park Ridge, Illinois, communities.
Get a Free Estimate
For a free quote on in-home care services for your senior loved one, contact Assisting Hands Home Care in Park Ridge, IL at (224) 444-6422.