It is very sad and upsetting to see a loved one who has always been a strong and independent person, a pillar of support and encouragement to family and friends, wane with old age and become a shadow of their former selves. However difficult it may be to acknowledge the fact though, there comes a time when the elderly can no longer maintain a safe and independent life – after the onset of a serious illness or through the natural process of aging, they become incapable to care for themselves and begin to need assistance with day-to-day activities. As this happens, you have to make a very difficult decision – take care of your elderly loved one at home or move them to a nursing facility?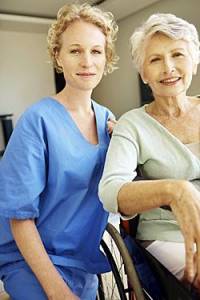 While nursing homes offer greater safety and nursing care by trained medical professionals, most seniors prefer to age in place – according to AARP, nine out of ten elders want to stay in their homes as long as possible. This comes as no surprise, of course – after all, a senior's home is their personal sanctuary, the private haven they have created for themselves over the years, the place they belong to. It is comfortable and familiar, full of memories and treasured possessions. Besides, staying at home means remaining in their own community, close to family and friends.
Yet, you may not have the time, skills, and resources to adequately provide for your elderly loved one's needs in their own home. Besides, their house or apartment may not be as secure as a nursing home.
To determine which living situation is best for your aging parents (and you), you need to take several important factors into account – their overall health and special medical needs, their ability to perform daily living activities, their financial situation, etc. You also need to consider the benefits and drawbacks of both home care and nursing homes.
Advantages and Disadvantages of Home Care
In-home care allows your elderly loved one to remain in their own home and preserve their feeling of independence, dignity, and self-worth.
What is Home Care?
Senior home care involves regular visits from a caregiver who helps the elderly with personal care, house cleaning, shopping, and meal preparation. Other senior care services include meals on wheels, monitored personal alarms, and local day centers where the elderly can socialize and enjoy various activities with transport available to get them there.
Usually, it is family and friends who step in to assist an elderly loved one. They take care of the specific things the senior has trouble with (such as doing laundry or shopping) and help their relative/friend with transferring, bathing, and eating.
Seniors often turn to their religious communities or other local organizations that have volunteers who can help with driving, shopping, housekeeping, and meal preparation as well. They can also have meals delivered into the home.
Yet, most family members, friends, and volunteers who are willing to help are not trained professionals and may not always be able to provide adequate care to the elderly – especially if the individual needs comprehensive medical attention.
When the task of looking after an elderly relative seems insurmountable, for one reason or another, you can use professional in-home care services to provide the extra help needed for your loved one to be able to age in place.
Home care agencies have compassionate, professionally trained caregivers who can come into the home a few times a week, provide a few hours of help a day, or offer round-the-clock assistance, depending on the senior's needs and preferences. You can choose from a wide range of senior home care services – from companionship to assistance in daily tasks to in-home health care. You can even arrange for physical and/or occupational therapy to help increase the quality of life of your elderly loved one. A trained staff member will meet with the senior, assess their needs, and make an appropriate home care plan in a collaborative effort with the elderly person, family members, and medical professionals.
Benefits of In-Home Care for the Elderly
Seniors get to age in place – in the comfort of their own homes, among friends, and in familiar surroundings that make them feel safe and happy. They stay connected in their communities and retain all the support and social contact they enjoy with friends, family, and neighbors;
The elderly retain their freedom and independence, which increases their ability to heal, motivates them to stay mentally sharp, and gives them a sense of dignity throughout their later years;
Services are catered to the specific needs of every individual person;
Home care allows for a personal, one-on-one relationship with the caregiver;
In-home care is often less expensive than nursing home care, as you pay only for as many hours of care as are actually needed. In some cases the home care costs can be reimbursed by Medicare, Veteran's aid, or other sources.
Disadvantages of Aging in Place
Despite being in their own homes and neighborhoods, seniors may feel isolated and lonely;
Homes may not be as safe as nursing facilities;
Home modifications and safety equipment can be unsightly and may affect the value of the property;
Seniors don't have immediate access to specialized medical care;
If the elderly person needs 24-hour care, in-home care can be much more expensive than nursing home care.
Crucial to know: If you decide that senior home care is the right option for you and your elderly loved one, you need to safe-proof their home:
Hire a certified aging-in-place specialist to assess the senior's living place and determine how to make it as safe as possible. The experts can add a variety of safety features to the home to reduce the risk of accidents and personal injuries and help the elderly live independently;
Take adequate precautionary measures to prevent falls – rearrange furniture to create unobstructed passageways within the home, have rugs and carpets tightly secured to the floor, install grab bars in the bathroom and railings to the stairs, tape all cords to the wall, add lighting so that all stairs, corridors, exits, and entrances are well lit, etc.;
Consider safety technology – alarms to remind seniors to take their medications, emergency buttons that can be worn around the neck and pressed in case of an emergency, monitoring devices that help assure adult children that their ageing parents are doing well, etc.
Advantages and Disadvantages of Nursing Home Care
Nursing homes provide round-the-clock care to their residents – experienced assistance with daily activities such as grooming, eating, and bathing and 24-hour nursing care.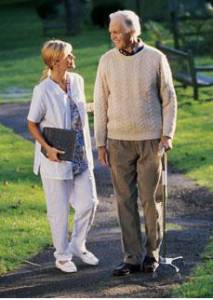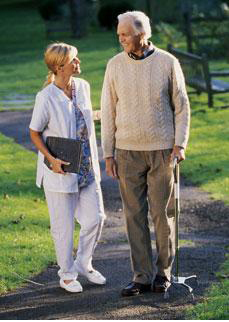 Nursing home care generally includes two or more meals a day, laundry, cleaning, and other relevant services. Depending on the price and location of the nursing facility, a variety of amenities such as gyms, pools, and hobby rooms may also be available. What matters most, however, is that the elderly have immediate access to professional medical care any time of the day or night.
This makes nursing home care the perfect solution for seniors who enjoy social interaction but have significant health problems or a hard time functioning on their own.
Moving into a nursing facility, however, can cause substantial frustration and worry to some seniors. The unfamiliar settings and drastic changes may be especially confusing and upsetting for more private individuals and those in the beginning stages of dementia.
Therefore, before making your final decision, you need to be well aware of the pros and cons of nursing homes:
Advantages of Nursing Homes
Nursing homes offer round-the-clock care, provided by trained and experienced caregivers;
Nursing facilities are staffed with a variety of medical professionals;
Nursing homes are safe and secure, specifically equipped to ensure maximum comfort and safety to the residents;
Nursing homes provide a social atmosphere that allows for new friendships and fun activities;
There are various organized activities and entertainment options on site;
Nursing home care is the more cost-effective option when an elderly person needs full-time care.
Drawbacks of Nursing Homes
Nursing homes take away the freedom and independence of their residents;
Seniors can bring along only a limited number of personal items and may even have to share a room with another person (many nursing facilities are quite large and house at least 100 beds);
There is a transition period (oftentimes – long and difficult) before the elderly can feel at "home" in a nursing facility;
Nursing home care is very expensive, especially when it comes to high-end facilities.
Good to know: When choosing a nursing home for your elderly love one, it's important to review what different facilities offer, since the provided services and available amenities can vary considerably.
All things considered, the nursing home versus home care dilemma has no right or wrong answer. Nursing home care is generally considered the safer and more convenient solution, but with all the new options and resources, aging in place becomes an increasingly viable choice. It may not always be safe without quality in-home senior care services, but when such services are put in place, the elderly can remain at home for a longer period of time and enjoy all the ensuing benefits.
Seniors and their loved ones need to carefully consider the difference between home care and nursing home care to be able to decide which alternative better suits their specific needs, requirements, and preferences. Finding the best solution may take some time and effort (as well as careful research), but feeling safe and cared for is of utmost importance and worth the time, energy, and money.