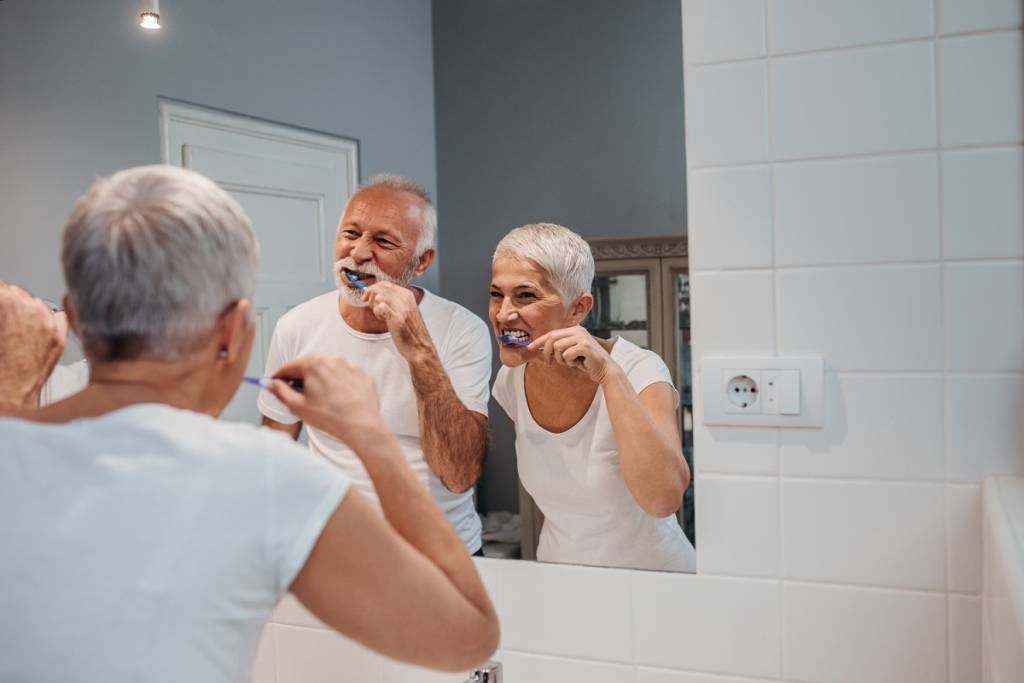 Growing older comes with unique challenges, including difficulties maintaining personal hygiene. When physical or cognitive decline emerges, neglect in carrying out personal hygiene tasks also manifests. Caregivers must give their senior loved ones regular support to ensure good personal hygiene.
Why do seniors neglect personal hygiene tasks?
Losing interest in performing routine personal hygiene tasks may be an outcome of cognitive decline. Elderly individuals with dementia, for instance, may simply forget to shower or groom. Depression and isolation can also lead to self-neglect with personal care activities.
The bathroom is a hazardous place, and many older adults are rightfully afraid of falling on the slippery tiles. Due to the fear of falling, bathing may be out of the question for some seniors. Medication side effects, too, can cause seniors to ignore personal hygiene responsibilities.
Physical immobility and weakness can be a cause for poor hygiene. As seniors age, their strength weakens, making standing in the shower a major difficulty. Similarly, getting into and out of the bath is an unwanted hurdle. Poor balance can make standing in front of the sink an impossibility.
How can caregivers support seniors with personal hygiene?
As people grow older, their ability to perform basic personal hygiene tasks becomes more difficult. Daily tasks such as bathing and hair washing can be problematic for those with failing eyesight, weak muscles, or limited reach. Individuals may want to help with personal hygiene tasks, but they aren't always sure what types of interventions are helpful. As a result, they sometimes struggle to find ways to support their elderly loved ones with personal hygiene without risking nerve damage or worsening the conditions that affect the older person's ability to complete the task themselves.
Let's take a look at some tips for caregivers to help seniors maintain their personal care.
1. Identify the root cause
Caregivers who are concerned about their elderly loved ones' poor hygiene should pinpoint the root cause of the issue. Seniors may hesitate to bring up physical mobility issues that make self-care tasks difficult. Understanding the reason can help caregivers develop solutions.
2. Develop a routine
Establishing a personal hygiene routine makes it easier for seniors to know what to expect. Start off the day with showering, for instance, followed by hair care. Since the elderly are usually sedentary, a bath three times a week (as opposed to daily) is enough to maintain good hygiene.
3. Make hygiene tasks enjoyable
Help the senior enjoy self-care activities. While getting ready for the morning, play music they prefer to listen to. Ensure the room, bathroom towels and bath water are warm. Lay out freshly washed clothes so that the senior can change into the day's outfit right away.
4. Be discreet with hygiene assistance
It is not uncommon for seniors to feel embarrassed with receiving assistance with personal hygiene tasks. Ease their discomfort by keeping any conversations natural and casual in order to serve as a distraction from carrying out hygiene tasks. Allow as much independence as is safely possible.
5. Give the senior control over the hygiene process
Receiving help with personal hygiene tasks can feel degrading to some seniors. Protect their dignity by allowing the senior to cover body parts that are not being actively washed. Ensure clean towels and clothes are readily available once they exit the shower or bath.
6. Modify the bathroom
The bathroom can be a perilous place for seniors. Ease their fears by modifying this area so that it is safer. Install handrails on the shower walls so that seniors can stabilize themselves. Raise the toilet to improve comfort. If seniors tire easily while showering, add a shower bench.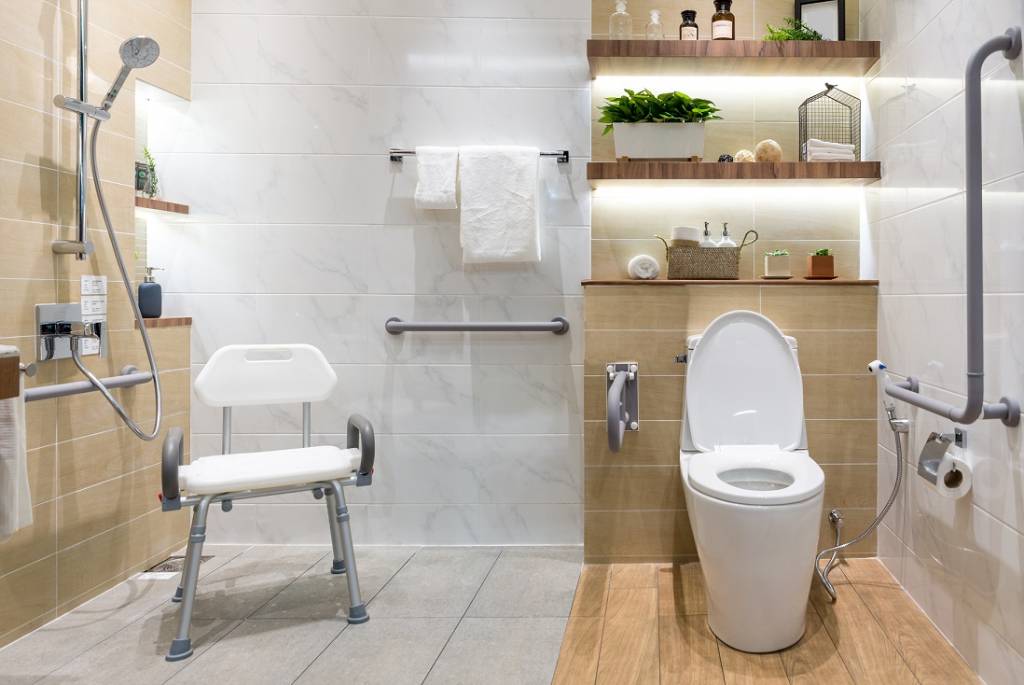 7. Invest in personal hygiene aids
The hygiene market offers several tools that make it easier for seniors to take care of their personal grooming. Long-handled shower brushes, no-rinse shampoo caps, and easy grip nail clippers allow seniors the opportunity to participate in their own hygiene routines.
8. Moisturize after baths
The aging process causes delicate, dry and brittle skin. Lather on skin creams and moisturizers to keep seniors' skin soft and hydrated. Be gentle when applying the moisturizing product. Caregivers may even give their elderly loved ones a light massage when applying the lotion.
When choosing a moisturizer, opt for one without a scent or one with a light fragrance. Some seniors are sensitive to certain fragrances, which can be nauseating. Look for lotions containing vitamins C and E as well as antioxidants, all of which are beneficial for aging skin.
9. Practice good dental hygiene
Caregivers must not overlook the senior's dental hygiene. Brush and floss the senior's teeth twice a day if they still retain their natural teeth. Seniors with dentures should keep them clean by rinsing them after eating, brushing them daily and soaking them in a cleansing solution overnight.
10. Consult home care professionals
Many seniors may be too uncomfortable to receive support with personal hygiene tasks from a family member. Conversely, family members may not feel comfortable providing this type of assistance. When such situations arise, it is important to bring in a professional caregiver trained to handle the task.
Professional caregivers from home care agencies are skilled in convincing elderly care recipients to bathe and groom. They can be relied upon to provide direct, compassionate support during all personal hygiene tasks. In turn, seniors experience good hygiene, health, and confidence.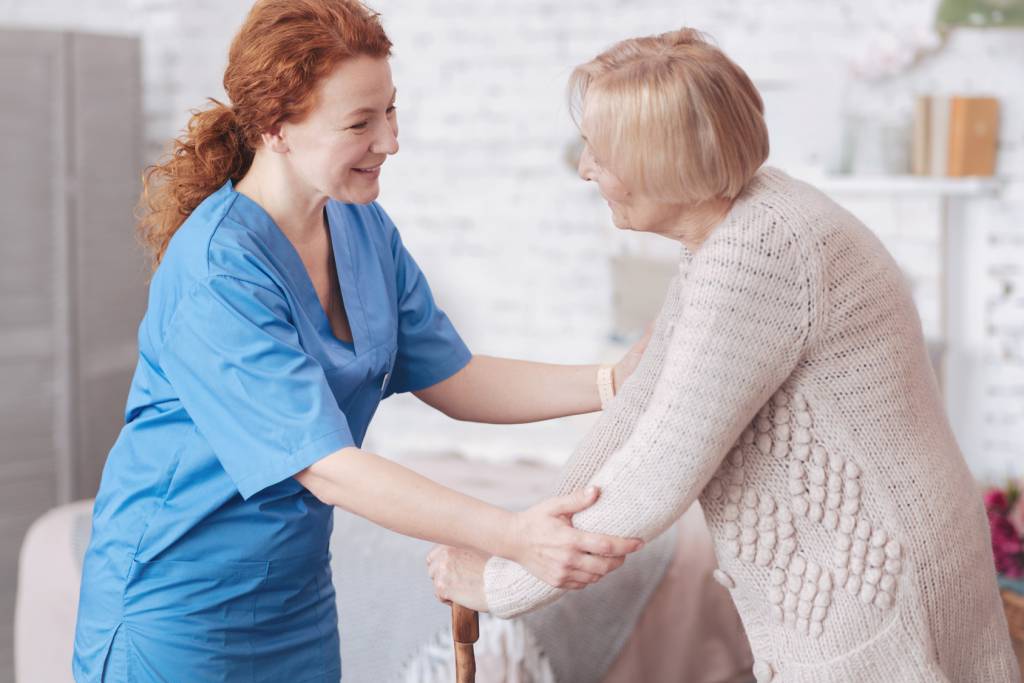 Proper personal hygiene is critical to maintaining overall health. The bacteria and dirt that accumulates on a senior's body can lead to infections. When you need help with bathing an elderly loved one or require any other form of senior care, consult Assisting Hands Home Care.
As a reputable home care agency with teams of dedicated caregivers, we provide discreet personal assistance services to seniors of all ability levels. Families can count on our caregivers to help seniors complete all non-medical care routines, from morning until evening.
Responsibilities our caregivers perform include transfer assistance, help with bathing and showering, and assistance using the bathroom. We help seniors get dressed for the day and prepare for the night. Grooming assistance is provided to help care recipients look and feel their best.
Assisting Hands Home Care services also include meal preparation, transportation, light housekeeping, and companionship. Our care offerings are flexible and meet the various scheduling needs of families. We provide short-term respite care to overnight care and live-in care, among others.
When you seek senior care you can trust, turn to Assisting Hands Home Care in Park Ridge, Illinois. We offer an in-home consultation, where we assess care needs and develop a personalized care plan. Call us today and give your elderly loved one an opportunity to dignifiedly age in place.
Call our Schaumburg or Park Ridge, Illinois, location at (847) 796-6685 or visit our website to learn more about our elderly care and other senior home care services.