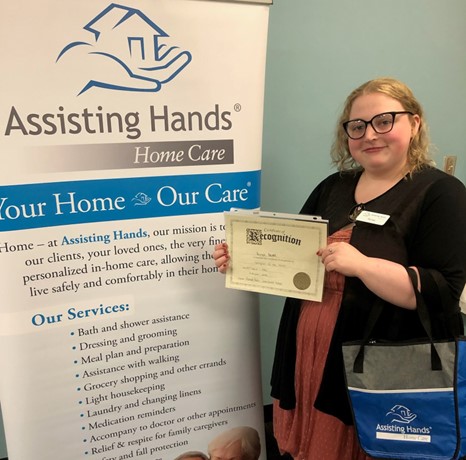 Congratulations to Renee for being the caregiver of the Month! Renee has been a caregiver with our agency for close to 4 months. Renee is dedicated, passionate and clicked right in with her clients. Renee is reliable and is always willing to help.
About Renee
Renee has been a caregiver for 3 years. She became a caregiver after realizing she loves the work she does and decided to change her career from baking. Renee loves being a caregiver because she feels she makes a difference to the lives of her clients. Outside of work Renee likes to go hiking, shopping and gaming. Renee's goal for the future is to start school for nursing. Best of luck Renee, we are so lucky to have you as a part of our team.
Do You Want to be a Caregiver?
Do you have a passion for helping others? Do you live in the Schaumburg or Park Ridge, IL area? We would love to speak with you if so! Give us a call at (847) 857-6166 for more information about our caregiver jobs.