Families with a loved one in hospice care understand that the passing of the individual is close at hand. Given the likelihood of an impending death, families will want to prepare for the funeral ahead of time. Ideally, the family will have ample time to discuss with the loved one his or her end-of-life requests. In many situations, families do not have the chance to hold this important discussion and feel the overwhelming task of arranging for the funeral while in the grieving process.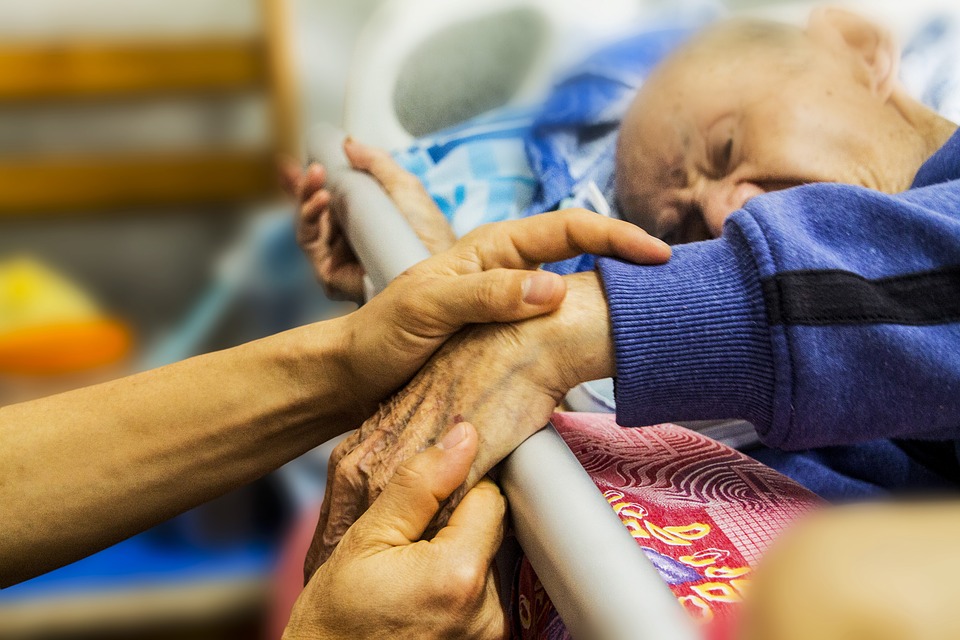 Planning a funeral is often a final way to demonstrate a show of love for a dying loved one. Flowers, services, goods and the overall logistics of a funeral or memorial service can be preplanned and prepaid to lessen the strain often felt during this trying time. However, a select few funeral services cannot be prearranged and must be settled after death.
Following are guidelines to help families plan for the passing of their loved one:
Write an obituary. Plan to write an obituary. Compiling information beforehand helps to prevent leaving out facts in the scurry of the event. Many funeral homes offer services to write full obituaries. The publications in which obituaries are published will have length restrictions and guidelines to follow. The obituary should contain information about funeral or memorial services, if they are public, and should note if services are private.
Locate a funeral home. A funeral home will prepare the deceased's body for burial or cremation. Funeral homes may be found through friends and family, online directories and funeral home websites. Price is a consideration when choosing a funeral home. Another important deciding factor is whether or not the funeral home is capable of meeting the family's religious or cultural requests.
Decide upon disposition. The family has several options for the disposition of the deceased, such as a traditional burial, cremation or an interment in a mausoleum. A green burial, which has minimal impact on the environment, is also a caring method of disposition.
Choose a casket or an urn. Once the decision has been made as to the type of disposition, the next step is to look for an appropriate casket or urn. Caskets can range from simple, inexpensive cloth-covered ones to steel and the pricier solid wood caskets. Solid copper and bronze caskets are also available. Green caskets easily decompose subsequent to burial.
Look for a burial place. The final resting place for a loved one varies from below-ground options to above-ground possibilities. Interments below ground include memorial gardens and private estates. Private and semiprivate mausoleums are idyllic above ground options. An urn may be buried in a cemetery plot.
Decide upon the type of service. Memorial services, wakes, religious ceremonies and military services are various types of services frequently held in honor of a loved one passing. Celebrations of life are events that tell the life story and proclaim the life achievements of the deceased, bringing together those who share the common loss.
Pick meaningful passages to be read. Services may include the reading of a loved one's favorite passages, whether they be religious passages, adored poems or original works dedicated to the deceased.
Choose an individual to perform the eulogy. Many times, more than one person will want to perform the eulogy. Two people delivering a eulogy is perfectly acceptable. When no one volunteers to do the eulogy, perhaps through fear of public speaking, it becomes important to recruit a volunteer, someone who was close to the deceased. In the end, the family and those closest to the loved one, such as a spouse or children, ideally have the final say in who delivers the eulogy.
Coordinate the transportation of the body. The body of a loved one who has passed away must be transported to the chosen funeral home. Or, if an autopsy is required, the family should make arrangements to transport the body to the coroner's office.
Order copies of the death certificate. A death certificate is issued by the government and outlines the date, time and location of death. In order to prepare a funeral and handle personal business, several copies, at least ten, of the death certificate are necessary. Copies of the death certificate may be obtained from the chosen funeral home, a third-party company or from the local health department of the state or county in which the person has died.
Seek legal declaration of death. An attending hospice nurse or physician can legally proclaim the death of the loved one. Alternatively, 911 may be called.
Select funeral music, videos and photos. Families may elect to choose meaningful music to be played at the memorial service. Musical numbers may be performed by a church choir, family members or friends. Musicians, including soloists and bands, may be hired, as well. Playing secular or religious music is often a tradition during funeral or memorial services. Likewise, photos and videos of the deceased may be chosen to display at the service to further commemorate the life of the loved one.
End-of-Life Care
When a loved one requires end-of-life care, choose the most trusted senior care agency in the community, Assisting Hands Home Care. The dedicated team at Assisting Hands Home Care provides compassionate, non-medical hospice care in the comfort of home. Caregivers perform a variety of services to assist your aging loved one. Common services include meal preparation, medication reminders, assistance with mobility around the home, toileting assistance and light housekeeping.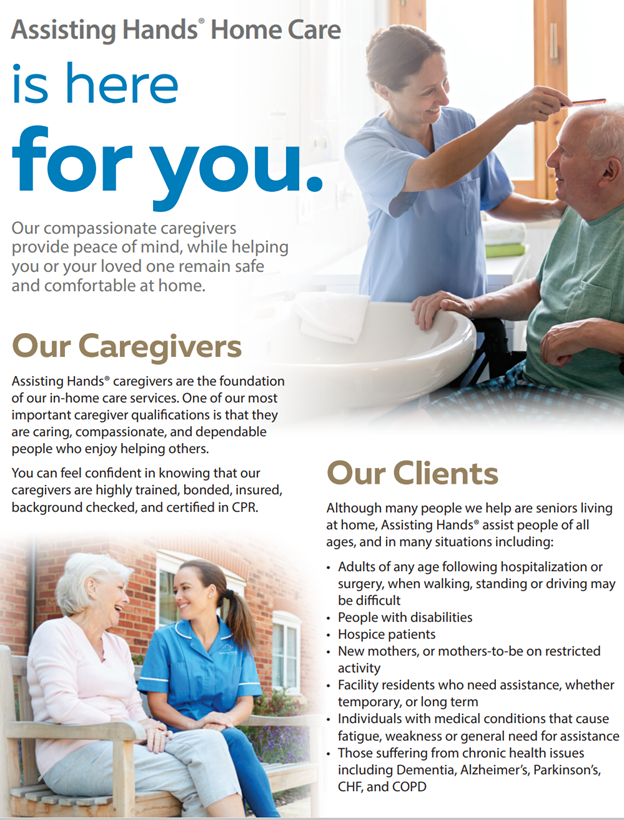 Hospice care from the Assisting Hands Home Care team of caregivers is a relieving and much-needed comfort to seniors who need extra support at home. Day to day activities often become a challenge when older individuals require continual attention to manage daily life. In such situations, Assisting Hands Home Care caregivers are readily available to bring relief to seniors and their families. Assisting Hands Home Care dependably serves the Park Ridge, Illinois, community of senior citizens and their families.