Improving a patient's quality of life during the last few stages of life is the primary goal of hospice care. Patients with an incurable condition experience compassionate care that treats the individual as opposed to the disease. Hospice care offers extensive, end-of-life care in a tranquil setting for those who are given six months or less to live.
A physician who determines that their patient will succumb to their terminal illness within a six-month time frame is likely to start the hospice process. Family members, too, can begin the hospice entry for a terminally ill loved one by contacting a local hospice center.
On occasion, doctors or family members hesitate to bring up hospice because it implies a sense of giving up on the patient. Hospice care, however, emphasizes quality of life in a person living with a terminal illness. If the available treatment options are not working, family members can initiate conversations about hospice care with the physician. Family members are central in helping make end-of-life decisions with hospice patients.
When should I start thinking about hospice care?
The most ideal time to call hospice is, as most experts agree, now. Especially at the first stage of a terminal illness, sooner rather than later is the preferred time to look into hospice programs.
When a senior's cognitive faculties are alert and she is capable of discussing future, long-term plans, families should sit down and openly express the most appropriate and preferred end-of-life care.
Families that discuss hospice with their loved one in advance are less likely to experience the stress associated with making decisions precisely at the critical time hospice is necessary.
Seniors with a terminal diagnosis are more informed when they inquire about hospice programs early on. Families and their loved one can make educated decisions by asking questions and gather information well before hospice becomes critical. The input and advice of family members is also beneficial for the patient when making the decision to enter hospice care.
Who is eligible for hospice care?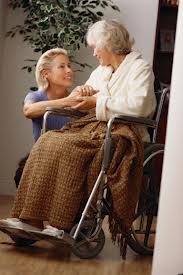 It is important for patients to know if they are eligible for hospice care. A patient, of any age, must be given a life expectancy of less than six months in order to fulfill the first requirement of hospice care eligibility. A physician will certify the patient's life expectancy. Patients must also forgo any curative treatment in order to be hospice eligible.
Rose, for example, is diagnosed with an aggressive cancer. Her physician has given her less than five months to live. Rose is eligible for hospice care if she accepts symptom management care rather than curative treatment, like chemotherapy or radiation therapy. Hospice care aims to give patients, like Rose, the most comfortable end-of-life care possible, without attempting to cure her of the cancer.
How does a patient enter hospice care?
In order for a senior to enter hospice, the first step is to contact a hospice provider. As mentioned, oftentimes, the patient's attending physician or other healthcare professional will refer the individual to a hospice program. However, clergymen, family and friends can also refer an individual to hospice care. A formal request is necessary to start the hospice care. Typically, hospice care begins within one to two days of receiving the referral.
Since hospice care takes so little time to officially begin, it is advisable for families to discuss well in advance any concerns related to end-of-life care.
What should I expect from hospice care?
Hospice patients can expect their hospice team to consist of nurses, doctors, social workers, a chaplain, speech or physical therapists (if necessary) and hospice volunteers. This interdisciplinary team develops a care plan for the hospice patient that is instrumental in ensuring the patient receives the appropriate level of care from the team.
Along with medical care to alleviate discomfort, the hospice team provides the patient with emotional and spiritual care, pain management, medical supplies, medicines and grief support to families once their loved one passes away. Hospice volunteers often assist hospice patients with running errands, light household chores and pleasant companionship.
Hospice nurses hold regular meetings with family members to update them on their patient's condition. Routine, informal visits with the hospice team members also offer stress relief and immeasurable support to family members.
Respite care is an invaluable aspect of hospice care, especially if the hospice patient lives at home. Family caregivers are given brief time away from continual caregiving. This much-needed break rejuvenates the primary caregiver, helping alleviate the stress, depression and fatigue that often accompany around-the-clock caregiving.
Where can I get hospice care?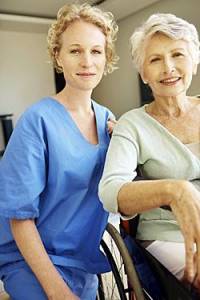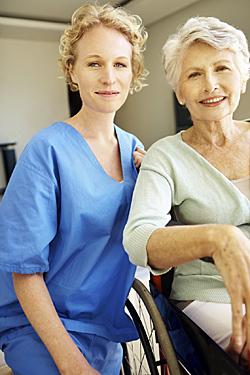 Hospice care is offered in numerous types of facilities. The majority of patients receive end-of-life care in the comfort of their home. Alternately, hospice care is received in hospitals, in nursing homes, in long-term care facilities and in hospice centers. Patients can expect a family member to be the primary caregiver, especially when living at home. Members of the hospice team visit their hospice patients regularly to assess their condition and offer needed healthcare services. Families and hospice patients can rely on hospice staff to be available 24 hours a day, 7 days a week.
Hospice Care from Assisting Hands
When your loved one chooses to receive hospice care at home, contact Park Ridge's most trusted home health care service, Assisting Hands Home Care. The elderly care team at Assisting Hands Home Care provides compassionate hospice care to ensure that your loved one remains comfortable during the last few stages of life.
Specific care is provided by qualified caregivers who engage in numerous services that promote the dignity of the hospice patient. Examples of services provided by hospice caregivers from Assisting Hands Home Care include light housekeeping, meal preparation and companionship. Medication reminders, one-on-one care and assistance with mobility around the home are also activities with which the Assisting Hands Home Care caregivers assist.
The team at Assisting Hands Home Care encourages families to discuss their loved one's end-of-life care options with the hospice patient at the earliest stages of a terminal illness. As a dedicated elder care service provider, Assisting Hands Home Care develops a plan of care with the family while keeping in mind their patient's specific wishes about their end-of-life care.