Living long is a gift, especially when these extended years offer fulfilling experiences and unforgettable memories. Aging can, however, leave the elderly with dramatic life changes, from the passing of loved ones to the gradual loss of independence. Despite the hardships aging can sometimes bring, seniors' quality of life can be improved significantly through home health care services, exercises, and fun activities.
Apart from managing seniors' healthcare, sustaining a good quality of life takes effort and ingenuity on the part of families, friends and home caregivers. A life of dignity can be achieved when seniors and their families follow a few key steps:
1. Set Manageable Goals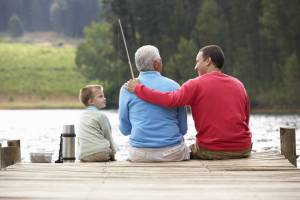 Life goals can be as simple as attending a senior yoga class once a week or finishing up a nutrient-packed lunch. When the senior drinks her juice rich with vitamin C, it is an event worth a pat on the back. Daily, manageable goals give seniors a sense of accomplishment.
The key to creating daily goals is to set reasonable ones. Small goals in no way suggest unimportance. Rather, setting regular and attainable goals offers seniors a consistent feeling of purpose, worthwhile challenges to look forward to and unbeatable satisfaction when realized.
2. Treat Depression
While goal setting works toward building daily successes, the joy it produces is dwarfed when the senior is depressed. Elderly individuals are faced with life changes that may catapult them into depressive states. Losing loved ones or moving out of their family home can spur depressing emotions.
Family members should be aware of signs of depression in their loved one. Seniors who are overcome by sadness, despair or hopelessness are experiencing depression. Sleep disturbances, thoughts of suicide and feeling like a burden are also indicative of depressive states in the elderly.
Treating existing depression in people over the age of 65 is central to an improved quality of life. Encourage the senior to consult a licensed therapist or psychologist or make a visit to the senior's physician for recommendations for effective treatment of this debilitating condition.
3. Get Involved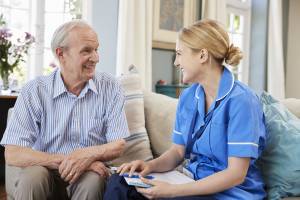 One way to ward off the depression that accompanies isolation is to get involved with the community. The elderly who participate in senior recreational center activities, church groups or other structured organizations are meaningfully connected with others who share similar interests.
Seniors who volunteer their time and talents receive incredible benefits. These helpful individuals stay social while experiencing the triple joys of making a contribution, finding purpose and experiencing fulfillment. Volunteer positions readily welcome the enthusiastic help of seniors in the community.
Those who are eager to contribute may be reluctant or unable to drive. In such instances, these elderly individuals have the opportunity to enlist the help of caregivers who provide transportation services. Alternately, older adults may buddy up with other volunteers, sharing rides to the designated locations.
Family members can be a source of joy for seniors, especially since great grandchildren have the knack for stealing the show. Involve elderly family members in children's birthday parties. Ask them to babysit or simply help the kids assemble a scrapbook. Opportunities for valuable family involvement are endless.
Older family members can probe their elders for life advice. Wisdom from seniors can be found nowhere else—not even on the internet. When elderly individuals are regularly given the chance to offer sound advice or reminisce about days long gone, naturally, they experience vitality and engagement.
4. Embrace Technology
Staying connected is easy these days. When seniors know how to Skype a family member or friend, life is a little less lonesome. Social media is a game  seniors can play, too. Help them learn to use the internet and utilize the many advantages of connecting online.
5. Work Out Mentally
Technology invites tech-savvy seniors to engage in numerous opportunities to stay mentally sharp. Seniors can play online games, like card games or crossword puzzles, to challenge their minds. Online reading material is abundant, giving older folks ample means to stimulate their minds daily.
Some seniors may have limited access to technology. Nevertheless, old fashioned crossword puzzles on paper, books and bridge games with cherished friends do the same justice as newer technology. Telling entertaining stories to wide-eyed children also contributes to honing seniors' minds.
6. Exercise the Body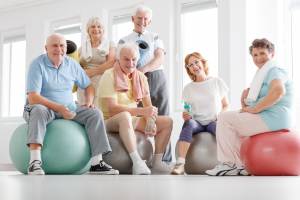 Keeping fit physically is as equally important as staying mentally limber. The benefits of seniors sustaining a regular physical activity program are overwhelmingly positive: exercise promotes quality sleep, encourages optimum heart health, relieves depression, anxiety and stress and builds endurance.
Lifting one-hundred-pound weights is rarely a feat to be expected from seniors. Rather, gentle exertion is all that is required to stay in shape. Leisurely walks, physical therapy or exercises geared specifically toward seniors are ideally suited for the aging body.
Older adults can get their daily dose of exercise by participating in activities in senior centers or simply running around with the playful grandchildren. Or, hire a caregiver to accompany seniors on walks or to provide them with transportation to exercise classes.
Growing older may have its limitations, but life can still be enjoyed to the fullest. Seniors who are eager to take on the challenges of aging may need the help of a compassionate family member or caregiver. When the services of a caregiver are warranted, turn to Assisting Hands Home Care in the suburbs of Cook and DuPage Counties.
Assisting Hands Home Care
As a premier senior home care agency, Assisting Hands Home Care is equipped with a qualified staff of licensed caregivers. Our non-medical caregiving services are comprehensive in nature and include assistance with bathing, grooming, meal preparation, transportation and light housekeeping.
Our professional caregivers are trained to care for patients with Alzheimer's disease, stroke and those who are just returning from a post-operative hospital stay. We offer 24-hour care, live-in-care and respite care, among a host of other services that cater to the needs of the elder populations.
Assisting Hands Home Care is prepared to meet your senior loved one's needs as fully as possible. Families and their loved ones in Cook and DuPage Counties rely on Assisting Hands Home Care for all their non-medical, elder care needs.