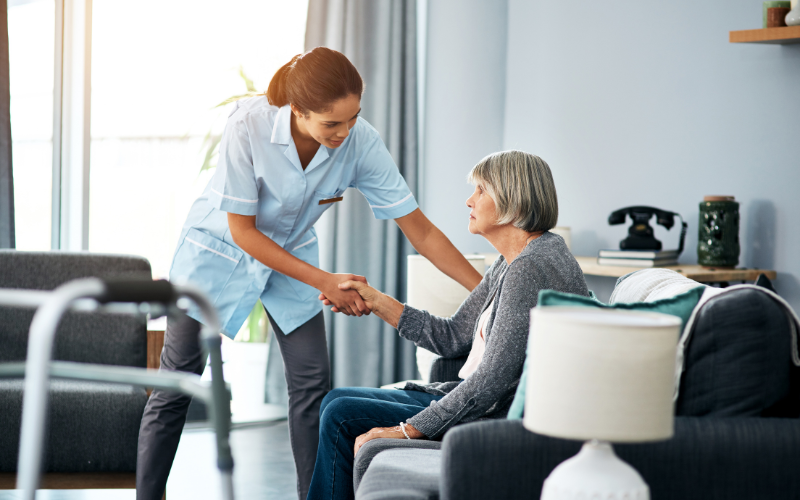 If your aging parents need long-term care and support, it won't be cheap. The average estimated cost of long-term care for elderly individuals around 60 years old is about $137,800 based on 2020 statistics. However, people must overlook the prices when they know that their parents are dependent and need extra help for themselves inside and outside the house. Hence, it is important to have a plan to pay for these professional senior care services if it is necessary. The following are the best solutions to pay for long-term care services.
What is Long Term Care?
Long term care is care services that include medical and non-medical care that you or your senior loved one may need when unable to perform day-to-day activities. Long-term care support can be provided at home, in the community or in a nursing center.
Does Insurance Pay for Long-Term Care for Services?
Many believe that insurance can take care of health benefits in the future when they get old. However, it is not true for all the scenarios. Most insurance policies do take care of certain facilities but has limited benefits when it comes to in-house caregiving services. Often, people rely on a variety of payment sources, that include government programs, personal funds, and other financing options which can help you pay for your senior's care facilities.
If you or your loved one is breaking the bank to pay for these kinds of facilities, then we have listed some of the best ways to help increase your financial capacity and pay for the care services.
Best Ways to Pay for Long-Term Care Services:
1. Personal Funds:
Personal funds include retirement funds, savings, money flowing from investments, or social security income. It is also important to understand the taxes while paying from these assets. Hire a certified financial insurer to help you and your loved ones create a plan on how to use certain assets for paying for long-term care facilities. If your senior loved one lives independently, then you might also consider downsizing it for them and selling the big property to get funds for paying for the long-term care services.
2. Government Programs:
Let's be very clear and take this notion out of our head. Medicare does not pay or sponsor any type of long-term care facilities. However, there are government programs that can help you by providing financial aid for long-term care such as:
Medicaid: Medicaid is a funded program that is jointly handled by the state and federal government. The program provides assistance with health care and some of long-term care services. However, to qualify for this, your senior parents should have limited income and assets which varies state-to-state. Usually, the income should be around $2000 for singles and $3000 for married couples. You can check your status and apply for your aging parent's Medicaid through a state agency.
Veteran Benefits: Veteran affairs (VA) pays for nursing care and in-home care facilities for aging veterans. If your senior parent is an ex-military veteran, then he or she may qualify for long-term care benefits. If you are unaware of this benefit, then you can reach out to your nearest VA medical center, and they may assist you with the procedure.
Program for all-inclusive care for the Elderly (PACE): This is a joint effort between Medicare and Medicaid that covers medical, social services, and other long-term care needs of a person who require nursing level of care at home. However, not all states have this. It is best to check if your state offers these types of services.
3. Private Financing:
In addition to your senior's insurance plan, you can finance the cost of the long-term care using the following:
Home Equity Loan: HELOCS lets individuals borrow a certain share of equity from their home that can be used for long-term care. However, this is a little tricky as if you fail to replay the loan, chances are that you or your senior loved one might risk losing the home.
Reverse Mortgage: Does your elderly loved one own his or her home? Then they may be able to get money with a reverse mortgage. This is a special type of loan that lets the owner convert part of the ownership into cash without selling. The cash from this can help your senior loved one pay for their long-term care. However, it is advised to seek help from an expert who can guide you and help you with the process. Usually, the loan cash is tax-free which is less of a trouble to handle. There is no repayment requirement for this kind of mortgage loan until the borrower sells it off.
Annuity: An annuity is a contract by the insurance company that returns the dedicated fund or pays certain income after retirement. Your senior loved one can use this stream of income to pay for care facilities.
Life Insurance: If your senior loved one has life insurance with an ADB feature, then it can be used to pay for their long-term care services. However, this amount will be deducted from the money their beneficiaries will receive when they die.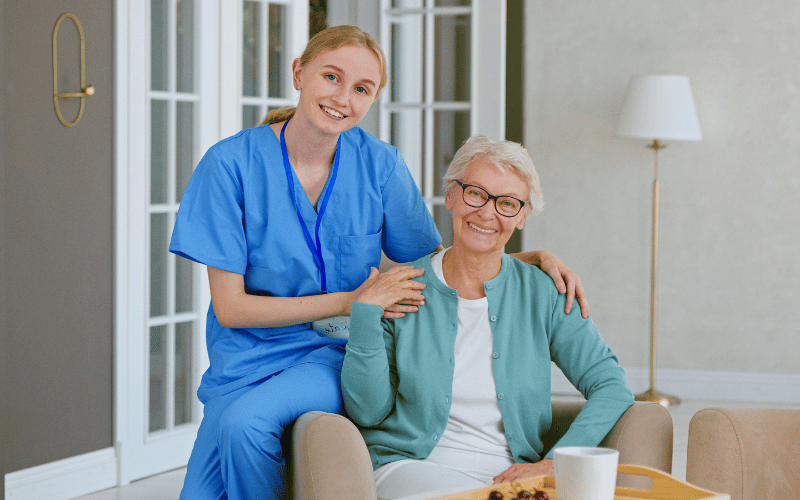 The bottom line is that the long-term care is important and necessary if your aging parent is disabled, unhealthy, or is unable to live alone. Thus, considering a long-term financial plan is necessary to make yours and your loved one's life easier when they need long-term care.
Assisting Hands is an in-home elder care service provider in Schaumburg and Park Ridge, IL that helps seniors and aging adults with personal care assistance and companionship care. To know more about our services or to talk to a representative, call us today at (847) 796-6685 or submit a form through our website.