Seniors who develop physical or cognitive illnesses may find themselves unable to provide self-care. Depending on the circumstance, these individuals may require outside assistance only temporarily, while they recoup. Long-term assistance within the home becomes a necessity when the elderly suffer from chronic conditions.
Two types of home health care are available: short-term home health care and long-term home health care. Shorter durations of help are beneficial in instances when a family member is recovering from surgery, an illness or injury. Assistance in these scenarios can last anywhere from a few days to a number of weeks. Long-term home health care involves indefinite time periods. Usually, consistent care is provided for those who are chronically ill. Extended care often lasts until the individual enters an assisted living facility or nursing home.
It becomes easier to identify which type of care—short term or long term—is the most beneficial when it is clear from what type of condition the senior suffers.
Short-term Home Health Care Is Suited for Brief Ailments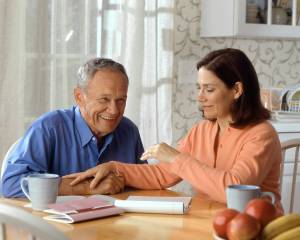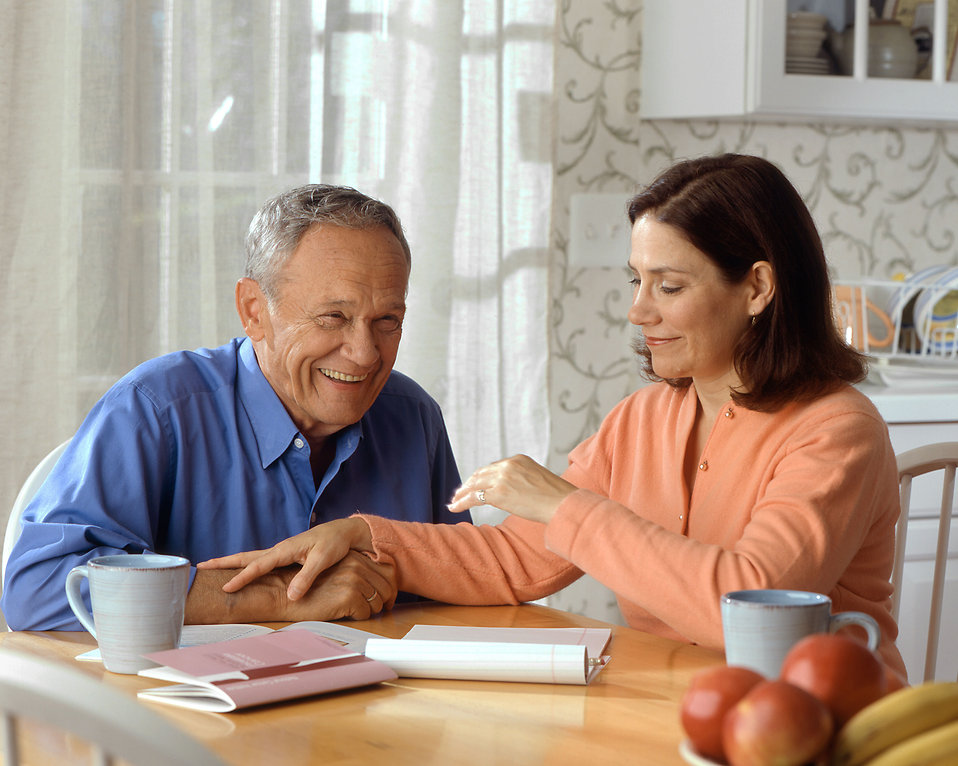 Short-term home care involves caregivers who are often known as custodial caregivers. These specialists provide unskilled assistance in daily living to help the individual recuperate faster from a short-lived illness, recent surgery or injury. Such care often includes assistance with a daily routine, including bathing, dressing, chores, grocery shopping and cooking meals.
In some cases, short-term skilled care is needed. This type of skilled care typically includes caregivers who are qualified to dispense medications, dress wounds and monitor vital signs. Short-term skilled home caregivers may also transport seniors to physical therapy, for example, two to three times a week.
The duration of short-term home health care can last anywhere from a few days to a few months. Short-term caregivers help seniors get back on their feet and to eventually resume independent lives.
Chronic Conditions Call for Long-term Home Health Care
Long-term home health care may include skilled caregiving services, as mentioned. Cases where long-term care is necessary involve seniors who undergo prolonged illnesses. Examples of chronic diseases that call for long-term attention include the following:
Dementia – Dementia occurs when an individual suffers overall decline in mental ability. When severe, the reduction in functional capabilities requires long-term assistance with daily activities.
Huntington's – Individuals who develop Huntington's disease are typically between the ages of 30 and 50. This brain disorder causes a loss in physical mobility and mental capacity. As the condition progresses, long-term home health care becomes a necessity.
Mild Cognitive Impairment (MCI) – MCI occurs as memory and other cognitive functions decline. Over time, as the condition impairs the mind, and, as a result, the cognitive abilities needed for daily living, long-term care is needed.
Parkinson's Disease – Parkinson's, a progressive neurological disease, primarily affects movement, but also cognition. When the nerves are destroyed in the basal ganglia, a part of the brain, long-term care is essential to help the individual through everyday activities.
Traumatic brain injury – Brain damage sometimes results when an individual receives a blow to the head, or other jolt to the brain. The type of traumatic brain injury can range from mild to severe. Depending on the severity, an individual suffering from TBI can benefit from long-term home health care.
Stroke – When a clot in the brain prevents oxygen from reaching brain cells, the cells begin to die. The result is a medical emergency known as a stroke. Though damage from a stroke is irreversible, stroke victims benefit greatly from long-term care.
Vision loss or impairment – Research indicates that over 3.5 million Americans over the age of 40 experience some degree of vision loss. Long-term caregivers can provide the necessary assistance to help these individuals remain self-reliant.
Alzheimer's Disease – In patients with Alzheimer's, memory, thinking and behavioral functions are impaired. This degenerative dementia slowly progresses over time, leading to an inability to perform routine tasks without the aid of a caregiver.
Hiring Home Health Care Is Invaluable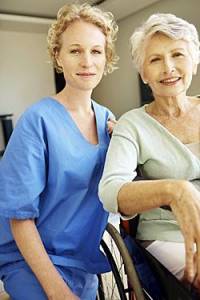 Research has shown that 80 percent of long-term home health care is provided by family members. The burden is heavy for families, often including canceled future plans, leisure activities and career advancement. Emotional distress can be extreme for families who take on the responsibility of providing care to a senior, in addition to themselves and their immediate families. Some family members who care for seniors experience a tremendous financial setback as well. Financial drains include additional expenses for household goods, meals, transportation, medical care and co-pays.
The emergence of short- and long-term home care services has allowed major relief for families of seniors requiring constant supervision. Hiring the right home care provider can help families return to their daily activities, rather than putting off their lives to care for a loved one. The best place to start the search for the most fitting service provider is via referrals from doctors, family and friends. Conducting searches online can be another rich source of information. Once you've narrowed down the options to a handful of state-licensed practitioners, in-person interviews of the potential service provider help to select the most suitable caregiver to meet your loved one's needs.
Consultations can include assessments of the service providers' credentials. Questions to ask can include the following:
Does the program keep an active medical record of the senior's medical condition(s)?
Is the provider able to handle care for more than one individual at a time?
What methods are used to assess the caregiver's training and qualifications?
How are caregivers trained to act in the event of emergencies?
When seeking a qualified home care service provider for either short- or long-term care, Assisting Hands Home Care offers a wealth of experience related to offering seniors compassionate care at home. Caregiving companies like Assisting Hands Home Care ensure the caregivers employed in their services are insured, bonded and trained to meet the seniors' needs. Services include meal preparation, personal assistance (grooming, restroom use, hygiene tasks, dressing and bathing), light housekeeping, errands/transportation and companionship.
When the occasion demands more than custodial care, Assisting Hands Home Care offers both live-in care and 24 hour care. Live-in care involves the caregiver residing in the home to provide constant care. In the case of 24 hour care, the company sends 2-3 caregivers to your home to ensure your loved one's needs are given the most compassionate, round-the-clock attention every day.