Call Now: (847) 796-6685
It is very common for family members of loved ones in need to provide informal caregiving services. However, doing so can come at a cost when it is provided on top of a career and other important day-to-day tasks. Stress and lack of sleep are simply the beginning. At Assisting Hands Home Care, we offer respite care services to give informal caregivers a much needed and deserved break. We offer these fully customizable services to residents of Chicago, IL.
The Importance of Respite Care
Studies show that over 65 million Americans provide informal care for a loved one. Out of those that do, about 25% of them report poor health. There are many reasons for this, and they largely revolve around stress. The most common case that we see is when an adult cares for their aging parent. These adults often find themselves balancing a career, the needs of their own family, and then the additio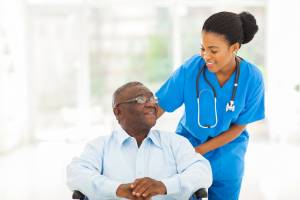 nal needs of their parent. This can result in a lot of stress and sleepless nights, as well as virtually no free time. While the aging parent scenario is simply one of many cases, the results are similar in the majority of other informal care situations.
The negative effects outlined above are also detrimental to the individual receiving the care. They may have additional needs that are impossible for the informal caregiver to address. Furthermore, fatigue and stress can bring about less than optimal results, as can a lack of proper training.
Professional Respite Care
At Assisting Hands Home Care, we work with informal caregivers to develop a plan that gives them a much-needed break. This can be on a short-term or long-term basis, and we can schedule intermittent care, as well. Once a timetable has been created, and we understand what your loved one needs, we can begin providing care. The types of care that we can provide range from meal preparation and light housekeeping services to incontinence care and help with everyday activities. Essentially, we can address all of your loved one's non-medical needs.
All of our caregivers are trained in a variety of in-home care services and are bonded and insured to provide them. We also place emphasis on developing relationships with our clients. While it is one thing to provide effective caregiving services, we believe that getting to know the one receiving the care makes for a better overall experience for everybody involved. Companionship is often lacking in the lives of those in need of care.
To learn more about our respite care services, or to schedule an appointment, simply contact our representatives at (847) 796-6685. At Assisting Hands Home Care, we are proud to help those in need in the Chicago, IL, area.
---
Related Services:
Respite Care Services – Rolling Meadows, IL
Respite Care Services – Elk Grove Village, IL
Respite Care Services – Schaumburg, IL
Respite Care